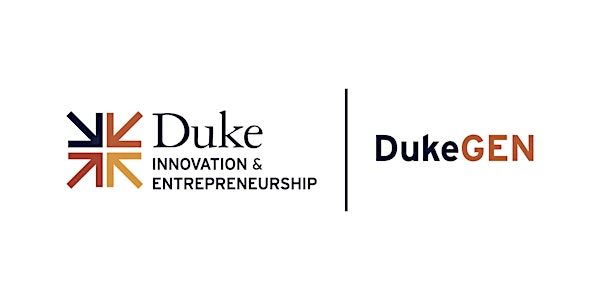 The 39th DukeGEN Multi-City Networking Event - Dubai
Join the first in-person DukeGEN event in Dubai
Date and time
Thursday, August 11, 2022 · 7 - 9pm +04
Location
Marina Plaza Marina Plaza, Unit 1805, 74, Al Marsa street Meta Incubator Dubai, 27701 United Arab Emirates
About this event
Join the 39th DukeGEN networking event for entrepreneurial-minded Duke alumni and friends in partnership with Meta Incubator.
We will have a discussion with Sam Lai MBA'10 from Meta Incubator, Sujeet Karkala LLM'11, and Konstantin Potapofff MBA'15. The discussion will be followed by networking with fellow Dukies and their business partners.
About Meta Incubator
UAE entity, MetaIncubator, launches the first Metaverse Incubator in the Middle East with the goal to incubate early-stage Metaverse and Web3 projects. As per their announcement, MetaIncubator aligns with the Dubai government's digital strategy and provides engineering, tokenomics, marketing, and investment services to startups. It also helps startups that want to get into the growing MENA regions. The Metaverse Incubator aims to make Dubai the leader in the Metaverse industry.
About DukeGEN Networking Events
The DukeGEN Networking Events provide a chance for entrepreneurial-minded Duke alumni to meet one another. They happen three times a year, and are voluntarily organised by Duke alumni, for Duke alumni, students, faculty and staff. Since 2008, we've held over 499 networking events with a cumulative total of 25,000+ Duke attendees.
About the organizer
DukeGEN is one of the top organisations supporting entrepreneurship on Duke's campus. Started in 2008, we run over 30 events a year including the Elevator Pitch Competition, the Duke Start-Up Challenge, the DukeGEN Startup Speaker Series (formerly Entrepreneurship Education Series), the DukeGEN Start-Up Showcase Events, and the multi-city DukeGEN Networking Events. DukeGEN has over 9,000 members from Duke's entrepreneurial community and supports students, faculty, staff, alumni, parents, and friends of Duke.