In this Conference we will explore the exciting implications of the user-centric, No-Code driven, 2nd Digital Revolution.
About this event
The 2nd Digital Revolution - Create the future with No-Code
Presented by Ninox
We believe that the ongoing No-Code-Movement is the beginning of a second digital revolution.
A paradigm shift in the way we interact with technology, which is making it possible for anyone with an idea to build powerful business applications, beautiful websites, and seamless integrations.
In the Conference 'The 2nd Digital Revolution – Create the future with No-Code' we will shed light on the exciting implications of this user-centric revolution.
Join the Revolution! Interested in partnering with 2DR or participating in one of our online events? Connect with our team here or join our Slack Workspace.
Our keynote speakers - Forrester Chief analysts John Rymer and John Bratincevic - will share their perspective on how the no-code movement in the time of Covid-19 is being accelerated, and ultimately how it will transform the future of work.
Furthermore, we will explore solutions for a wide range of industries and use cases for everyone from small businesses to corporate giants. We hope to create a digital space where businesses can form alliances and connect with users. Most importantly we hope to accelerate the no-code movement, bringing it to a wider audience than ever before.
Together with no-code founders, thought leaders, agencies, and users we aim to build a global community and create a space for meaningful conversations regarding no-code/low-code, digital transformation, and the future of work.
A big thank you to our Partners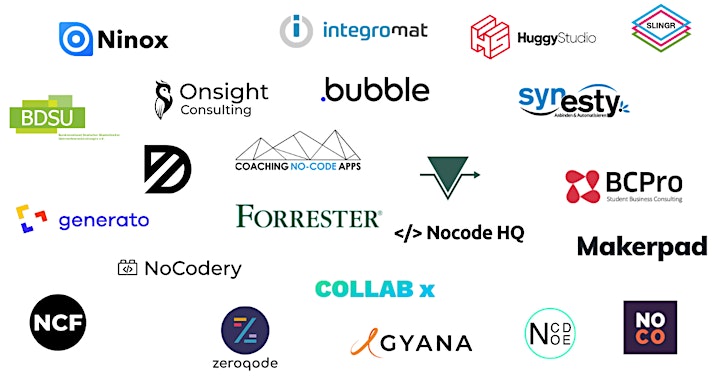 Organizer of The 2nd Digital Revolution - Create the future with No-Code