Join us virtually! This exciting event honors men, women & companies who are a FORCE FOR CHANGE in various industries.
About this event
This Award honors the people who have been the most innovative during the 2021 Covid-19 pandemic.
Together, we are facing a truly unprecedented situation in 2021. The global coronavirus pandemic is affecting all of our families, businesses, communities, and our way of life. Our top priority is the well-being of our partners and event attendees, therefore, we made a very tough decision to take the events online with a virtual solution.
As always we have exciting surprises in-store including: expert guest hosts, interviews, videos, special celebrity guests, not to mention the best and the brightest honorees and stories of what made them a "FORCE FOR CHANGE" in NJ!
JOIN US for the 2021 "FORCE FOR CHANGE" Awards, Virtual Recognition Event!
The event is FREE for Force for Change honorees and includes:
A listing in NJBIZ (Name & Company)
A VIP custom "event in a box" package that you will receive the week before the event with your award, event instructions and surprises
1 Ticket to the virtual recognition event on November 8th
Picture and 50-word bio in the online program, newsletters and social media
Check out the package options below for honorees and guests.
OPTIONS FOR HONOREES AND GUESTS
________________________________________________________________________________________________
One Guest Ticket: $79
Honorees get their ticket complimentary however, if you would like others to join you, One Guest Ticket to the Virtual Award event is $79
1 Full page Online Program Company or Congratulatory Ad $399
VIRTUAL EVENT PACKAGE – $799
10 Tickets (invite 10 of your colleagues, friends or family to come and virtually support you with an access code to get their virtual event seats)
1 Full page Feature Story, Company or Congratulatory Ad in our LWE & FFC Print Coffee Table Book (Sample of past company/congrats Ads)
Option to virtually toast the honoree at the end of the recognition event. If you purchase this package you can email a max 30 second virtual toast filmed from your phone that we will build into the program. LIMITED SPACE AVAILABLE.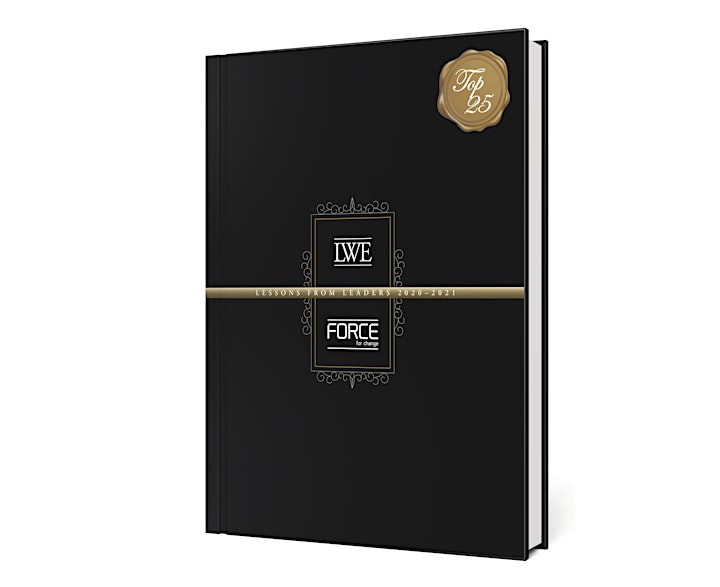 ________________________________________________________________________________________________ALL Attendees, the webinar link will be available at the start of the event. Stay tuned!