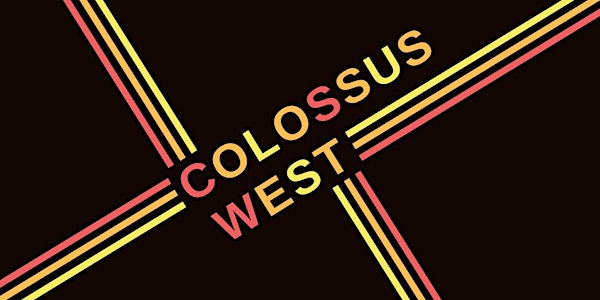 The 2020 Return of Colossus West!!! Big Band Directed by Levi Saelua
When and where
Location
The Auditorium at CLARA 1425 24th Street SACRAMENTO, CALIFORNIA 95816
Description
MIDTOWN VANGUARD SERIES AT CLARA PRESENTS...
The 2020 Return of
COLOSSUS WEST
Big Band Directed by Levi Saelua
This program is specially curated to showcase the Colossus repertoire inspired by folk music from around the world . Featuring vocalists Casey Lipka and Omari Tau, this concert will shine a light on the music that defines and unites us.
Personnel:
Woodwinds: Levi Saelua, Cooper Nelson, Lucas Bere, Josh Murray, Marti Sarigul-Klijn
Trumpets: Dan Jonas, Joe Mazzaferro, Ally Hany Albrecht, Max Kiesner
Trombones: Brandon Au, Grayson Cliff, Morgan Childers, Fritz Heilbron
Rhythm: Elias Lucero, Dinos San Pedro, Alex Reiff, Cameron Womack, Jim Frink
Vocals: Casey Lipka, Omari Tau
Some History about Colossus West:
In 2012, three composers joined forces to create a 17-piece modern jazz ensemble that would perform their own original compositions and arrangements. Those composers - Dave Chisholm, Mike Conrad, and Levi Saelua - co-directed the ensemble for one year before Conrad and Saelua moved home to Iowa and California, respectively. Upon parting, the composers agreed to expand the ensemble into three separate groups with each composer helming a Colossus ensemble of his own. Colossus West continues to run under the direction of Saelua, performing music by all three of the original composers.
Personnel:


Please Note the 7pm Show Time!!!
DOORS AT 6:30PM, SHOW AT 7PM
---
More About Midtown Vanguard Jazz Series at CLARA
Drawing its title from The Village Vanguard in (NYC), who booked jazz legends like Miles Davis, Horace Silver, Thelonious Monk, Gerry Mulligan, the Modern Jazz Quartet, Jimmy Giuffre,
Sonny Rollins, Anita O'Day, Charlie Mingus, Bill Evans (a regular), & Stan Getz...
The term "Vanguard," represents a group of people leading the way in new developments or ideas. The Music presented at MVJ reflects these legends and this concept.
Hosted by:
Sacramento Preparatory Music Academy (SPMA)
A 501C3 Nonprofit Organization
Sac Prep Music Academy
MISSION is to support and advance access to lifelong learning opportunities in music arts education.
VISION is To create an environment where students and performing artists can meet for the study of music arts education, performance and related art forms.
PURPOSE is to present public performances and recitals of music and related art forms; To sponsor lecture-demonstrations of topics related to music education and related art forms & To increase community awareness of the importance of artistic expression for individual satisfaction and growth, and the wide variety of expression available through music arts.
MVJ is Located at:
The Auditorium at CLARA
1425 24th St, Sacramento, CA 95816
MVJ operates on 2nd and 4th Sundays of the month, year round.
BECOME A SPONSOR AT MVJ
Midtown Vanguard Jazz Series prints Full-Color Playbills four times during the year; one for each quarter of the year. Ad space in the Playbill is awarded to MVJ Sponsors. MVJ Artists and patrons can help in getting the word out to local business owners & other patrons of the arts, who support the concept of Midtown Vanguard Jazz Series. It is very essential for the continuation and sustainability of Sac Prep Music Academy's efforts towards maintaining MVJ as the Artist Series it is intended to be.
Thank you for your support! This is an amazing Jazz Series! We sincerely hope you can attend. Cheers!