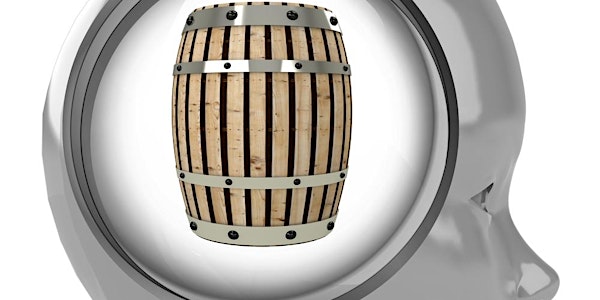 The 2016 Wineries Boot Camp - "Getting Ahead of the Curve"
When and where
Location
Lincoln Theater 100 California Drive Yountville, CA 94599
Refund Policy
Contact the organizer to request a refund.
Description
The 2016 Wineries Boot Camp

"Getting Ahead of the Curve"
Wednesday February 24th, 2016
9.00AM-1.00 PM
Lincoln Theater
Yountville
The Luxury Marketing Council of San Francisco is proud to present its Annual Wineries Boot Camp now in its fourth year, and growing in popularity each year among wine country influentials. More than 300 marketing, sales and hospitality managers and operating staff, representing 100+ Napa and Sonoma wineries will be in attendance. Beyond the lineup of unique and compelling presentations developed specifically to answer the question "what lies ahead for wine marketing?" the Boot Camp provides a networking and corridor-talk environment that remains unrivalled.
Program Agenda:
Registration and Refreshmants

9.00-9.10 (10 minutes)

Introductory Remarks:
• Michael Madden,Producer, CabFest and Former Executive Director, Lincoln Theater
• Monica Stevens, Co-Founder & Executive Director, Jameson Animal Rescue Ranch
• Alf Nucifora, Chairman, The Luxury Marketing Council of San Francisco

9.10-9.40 (30 minutes)

"The Affluent Consumer": Research leader IPSOS and Jackson Family Wines present the latest trend data on affluent consumers in the U.S.- how they think, what they drink, what they buy and how to reach them.

Presenters:
• Karen Daenen, Director of Research & Consumer Insights, Jackson Family Wines
• Stephen Kraus, SVP & Chief Insights Officer, Ipsos Connect

9.45-10.15 (30 minutes)

"The UHNW Test": We ran a well-known wine club's top customer list against the Wealth-X database of the nation's UHNW's (Ultra High-Net Worth individuals)… with surprising results.

Presenter:
• David Friedman, President, Wealth-X

10.20-10.40 (20 minutes)

"Direct Response 6.0": A digital delivery platform that actually works with tangible, revenue-driving results, affordable cost, and targeted distribution to wine consumers, enthusiasts and aspirationals.

Presenters:
• Jose del Castillo, Chief Digital Officer, Press Democrat
• Michael Zivyak, President, Sonoma Magazine

10.40-11.00 (20 minutes)

Break

11.00-11.45 (45 minutes)

"Roots and Clones": We converse with the prominent Peju family as its members discuss the hand-off from founder to the next generation of leadership.

Featuring:
• Ariana Peju, Owner, Peju Province Wines
• Abdullah Vural, President, Peju Province Winery
This premiere of the Luxury Marketing Council's Original ToutSuite Series "Roots and Clones" will be streaming live on ToutSuite.com and available thereafter on demand.

11.50-12.20 (30 minutes)

"Virtual Reality": It's today's reality and it's about to revolutionize the way wineries will package, present and promote their brands and experiences. See how a well-known Napa winery appears in VR.

Presenter:
• Ben Powers, Visiting Media

12.25-1.00 (35 minutes)

"Was It Good for You?": An eye-opening report on 85+ tasting rooms we "mystery shopped" in Napa and Sonoma from November 2015-February 2016.

Presenter:
• Colin MacPhail, Owner, VINFABULA


---
IN SUPPORT OF:Jameson Animal Rescue Ranch
---
SPONSORED BY:
Leading Wineries of Napa

Lincoln Theater

CabFest

ROQUE Napa Valley

Sonoma Magazine

Tout Suite

Cork & Fork

DTC Wine Workshops