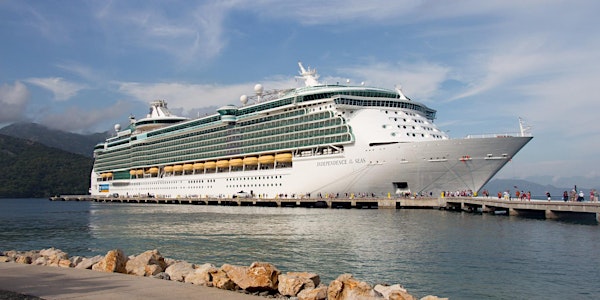 The 2016 Out of Excuses Writing Workshop and Retreat
When and where
Location
Oasis of the Seas Fort Lauderdale, FL
Refund Policy
Contact the organizer to request a refund.
Description
The 2016 Out of Excuses Writing Workshop and Retreat will be held from September 17th through the 24th on the Oasis of the Seas.
It's a cruise ship.
The base price of $1450 covers the full week of intensive seminars, writing exercises, and free writing time, plus meals, double-occupancy lodging, and a cruise to three different Caribbean destinations. Attendees will also be invited to attend live recordings of episodes of Hugo award-winning podcast Writing Excuses, hosted by Brandon Sanderson, Mary Robinette Kowal, Howard Tayler, and Dan Wells.

At sea. Seriously.
SEMINARS
Each seminar will include writing exercises and Q&A time with the instructor.
Topics will include:
Outlining

Revision

Pacing

Suspense

Humor

Worldbuilding

Character creation

... and much more.
FAMILY SEMINARS
Because balancing family and fiction is often difficult, we are including a small number of classes specifically for family members.
Topics include:
So, you have a writer in the family
How to critique your writer without breaking them.
Finances of freelance writers
ADDITIONAL BREAKOUT SESSIONS
Participants will also be able to sign up for a limited number of additional breakout sessions or one-on-one sessions with individual instructors. There is no additional charge for these, but because of the size of the event we may not be able to accomodate everyone with their first choice.
These breakout sessions include:
6-member novel critique groups: Members will submit excerpts up to 5000 words for critique by the group as well as one of the podcasters. (Please note that this means you are committing to critique the stories of the other group members.)
6-member short story critique groups: Members will submit short stories up to 5000 words for critique by the group as well as one of the podcasters. (Please note that this means you are committing to critique the stories of the other group members.)
Small group Q & A: To give you an opportunity to really drill into a question, we'll offer smaller Q&A sessions that are focused on a single topic.
One-on-one Q&As: This is a 15-minute one-on-one session with one of the hosts, and you decide how that time will be spent. We can critique the first five pages of a manuscript, practise making a pitch, drill down on a worldbuilding conundrum, answer specific questions, or offer general advice.
GUEST HOSTS
In addition to workshops with Brandon, Mary, Howard and Dan, the hosts of Writing Excuses are inviting other authors and industry professionals to help teach classes and breakouts throughout the week.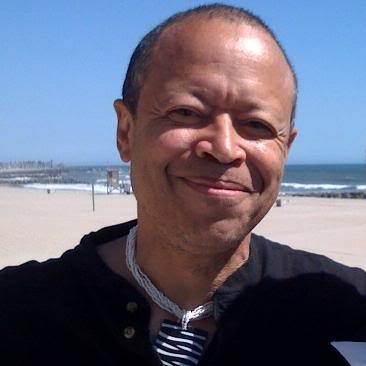 Steven Barnes - The novelist, screenwriter, writing instructor and life coach has published more than 25 science fiction, fantasy and horror novels, written New York Times bestsellers and won an NAACP Image Award. He has been nominated for Hugo, Nebula and Cable Ace Awards. His modern classic "A Stitch in Time" episode of Showtime's The Outer Limits won an Emmy. He has also has written for "The New Twilight Zone," "StarGate," Andromeda," "Ben 10," "The Wizard" and "The Real Ghost Busters." His solo novels include Streetlethal, The Kundalini Equation, Gorgon Child, Firedance, Blood Brothers, Far Beyond the Stars, Charisma and his highly acclaimed Lion's Blood and Zulu Heart.
Once a nationally ranked karate competitor, he now makes his home in Southern California with his wife, American Book Award winner Tananarive Due, and his son, Jason. His daughter Nicki graduated from UC Irvine in 2009 and is currently doing theater in Central California.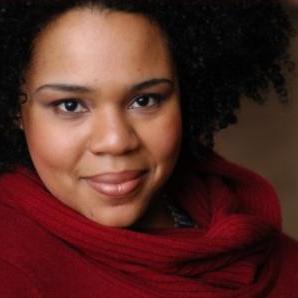 Desiree Burch is a writer, comedian actress and New York to London transplant. Her full-length solo shows, 52 Man Pickup and Tar Baby have toured NY, L.A., San Francisco, Seattle, New Orleans, London, Amsterdam and Edinburgh. Tar Baby received a Fringe First Award for new writing at the 2015 Edinburgh Festival Fringe and was shortlisted for an Amnesty International Freedom of Expression award. Desiree is also the 2015 Funny Women Awards Stage Award Winner, and her stand-up and solo work have been featured at places like Carolines, Joe's Pub, P.S. 122, 59E59, LaMama, the New Museum and WNYC's The Greene Space, as well as on VH1, MTV and E4. She was a founding member of the New York Neo-Futurists and her work has been profoundly influenced by her experiences as a creator/performer in their long-running show Too Much Light Makes the Baby Go Blind. She is also a performer in Young Jean Lee's Untitled Feminist Show and is the voice of former Mayor Pamela Winchell on the top-five podcast Welcome to Night Vale. She has worked regionally and nationally as an arts educator (American Place Theater, Perry-Mansfield) and speaker (TEDx), and was an Artist-in-Residence of Galapagos Art Space in Brooklyn where she hosted the cult storytelling and performance show SMUT. Desiree received her B.A. in Theater Studies from Yale University. www.desireeburch.com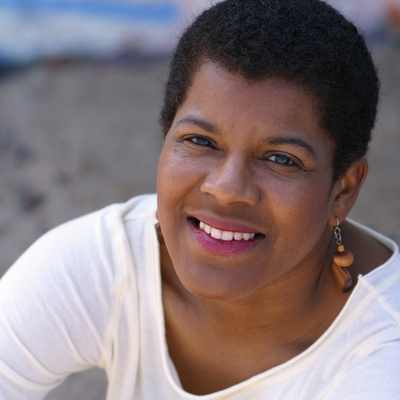 Tananarive Due is an author, screenwriter and educator who is a leading voice in black speculative fiction. Her short fiction has appeared in best-of-the-year anthologies of science fiction and fantasy. She is the former Chair in the Humanities at Spelman College (2012-2014) and teaches Afrofuturism at UCLA. She also teaches in the creative writing MFA program at Antioch University Los Angeles. Due has a B.S. in journalism from Northwestern University and an M.A. in English literature from the University of Leeds, England. The American Book Award winner and NAACP Image Award recipient is the author of twelve novels and a civil rights memoir. In 2010, she was inducted into the Medill School of Journalism's Hall of Achievement at Northwestern University. She also received a Lifetime Achievement Award in the Fine Arts from the Congressional Black Caucus Foundation.
Due collaborates on the Tennyson Hardwick mystery series with her husband, author Steven Barnes, in partnership with actor Blair Underwood. Due and Barnes also collaborate on a young adult horror/science fiction series including the novels Devil's Wake and Domino Falls.
She and her husband live in Southern California with their son, Jason. www.tananarivedue.wordpress.com.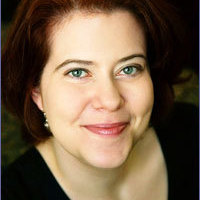 Claudia Gray is the pseudonym or pen name of a bestselling, Chicago-based novelist. She is perhaps best known for her four-book Evernight series, which follows a girl named Bianca, who is sent to Evernight Academy, a boarding school for vampires. Not knowing the school's true nature, Bianca is subsequently thrust into the middle of a conflict between supernatural forces beyond her understanding.
Gray has also published Balthazar, a spin-off of the Evernight series about Bianca's vampire friend, and a stand-alone novel entitled Fateful, the tale of a young serving woman aboard the doomed ship Titanic, and a dark stranger who is pursued by werewolves. Gray's short stories have been featured in anthologies such as Immortal, Enthralled, and Vacations from Hell.
Before working as a full-time novelist, Gray worked as a lawyer, a disc jockey, a journalist, and a waitress (a terrible one by her reckoning). She enjoys hiking, traveling, reading, and listening to music, but says she loves writing best of all.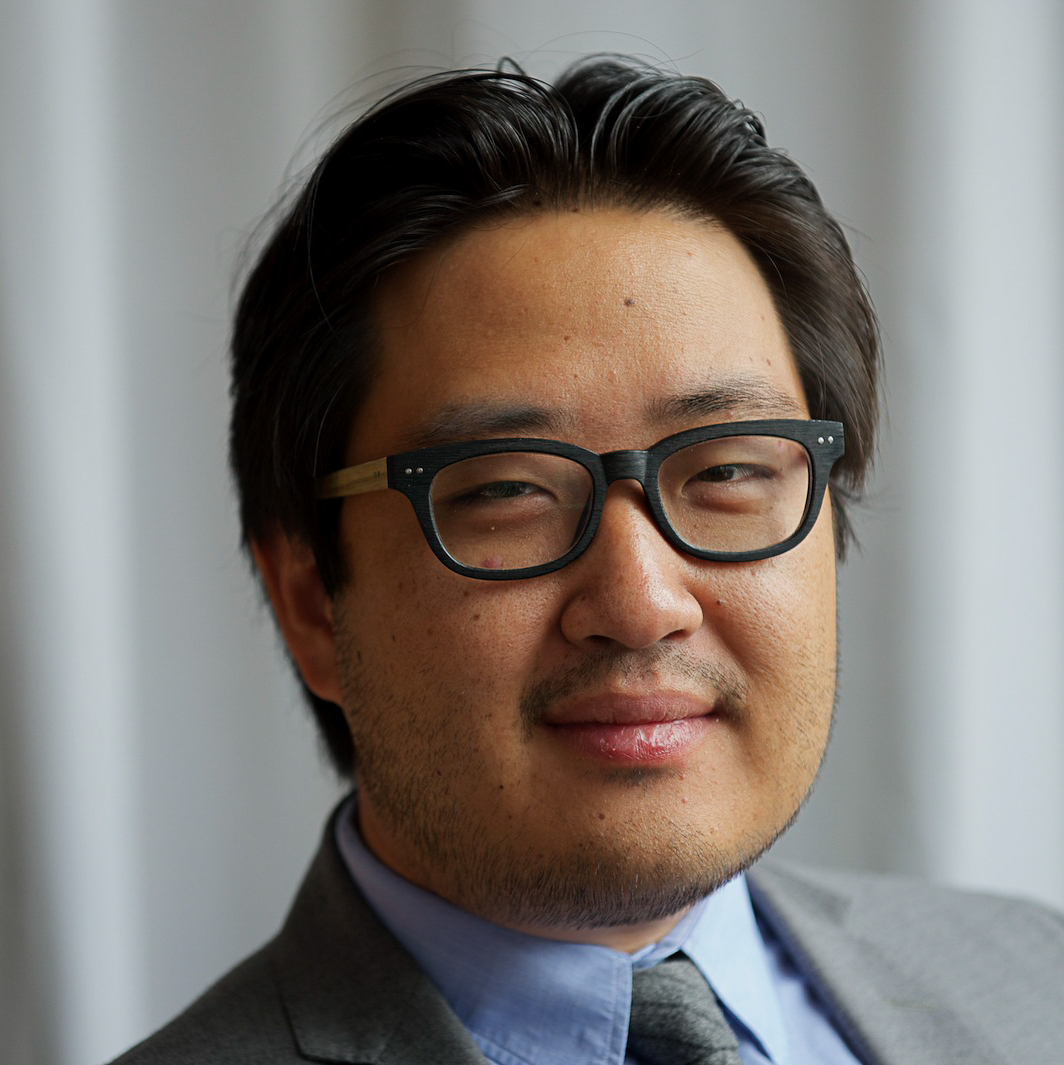 DongWon Song is an agent at Howard Morhaim Literary Agency representing science fiction, fantasy, YA, science, food, and pop-culture. Previously, he was an editor with Orbit where he launched multiple New York Times bestselling series including FEED by Mira Grant and THE EXPANSE by James S.A. Corey. He has also worked as a digital bookseller for ebook startup Zola Books where he was the head of product for the ecommerce and ebook apps. He lives in Portland, Oregon where it does not rain nearly as much as people say.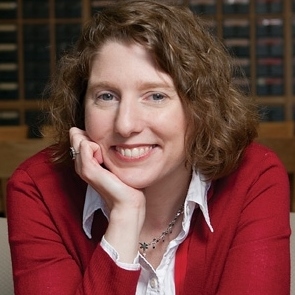 Lynne M. Thomas - Three-time Hugo Award-winner Lynne M. Thomas is the Co-Editor-in-Chief and Co-Publisher of Uncanny Magazine with her husband, Michael Damian Thomas. She was the co-editor of the Hugo Award-winning Chicks Dig Time Lords with Tara O'Shea, Whedonistas with Deborah Stanish, the Hugo Award-finalist Chicks Dig Comics with Sigrid Ellis, and the anthology Glitter & Mayhem with Michael Damian Thomas and John Klima. Lynne is the former Editor-in-Chief of the Hugo Award-finalist Apex Magazine. She moderates the Hugo Award-winning SF Squeecast, a monthly podcast (with Elizabeth Bear, Paul Cornell, Seanan McGuire, Michael Damian Thomas and Catherynne M. Valente) in which a group of SF/F professionals get excited about stuff they like, and contributes to the Verity! Podcast (with Erika Ensign, L.M. Myles, Katrina Griffiths, Tansy Rayner Roberts and Deborah Stanish), where a bunch of smart women talk about Doctor Who.
Lynne is also the Curator of Rare Books and Special Collections at Northern Illinois University in DeKalb, IL, where she is responsible for the literary papers of over 70 SF/F authors and the official archives of SFWA.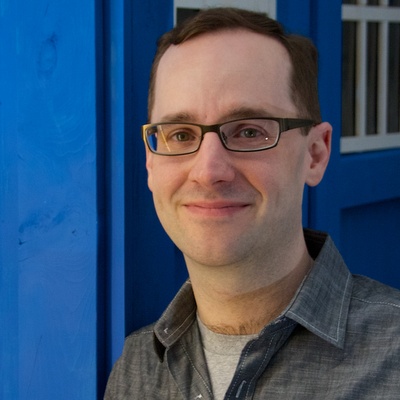 Michael Damian Thomas is the Co-Publisher and Co-Editor-in-Chief of Uncanny Magazine with his wife, Lynne M. Thomas. He was a two-time Hugo Award finalist as the former Managing Editor of Apex Magazine, co-edited the Hugo-nominated Queers Dig Time Lords with Sigrid Ellis, and co-edited Glitter & Mayhem with John Klima and Lynne M. Thomas. Michael is a member of the Down and Safe Blake's 7 podcast with Amal El-Mohtar, L.M. Myles, and Scott Lynch.
Michael lives in DeKalb with his wife Lynne, their daughter Caitlin, and a cat named Marie. Caitlin has a rare congenital disorder called Aicardi syndrome, and Michael works as her primary caregiver.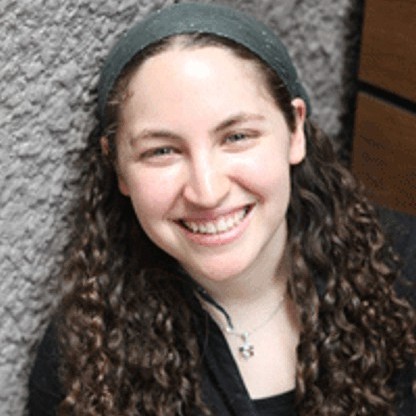 Navah Wolfe is an editor at Saga Press, Simon & Schuster's science fiction and fantasy imprint, where she has edited critically-acclaimed novels such as Our Lady of the Ice by Cassandra Rose Clarke and Persona by Genevieve Valentine. She is also the co-editor, along with Dominik Parisien, of The Starlit Wood, an anthology of cross-genre fairy tale retellings, coming next year from Saga Press. She was previously an editor at Simon & Schuster Books for Young Readers, where she worked on many bestselling books, including some that have won awards such as the Printz Honor, the Pura Belpré Award, the Pen/Faulkner Award, the Stonewall Award, the Lambda Literary Award, and the Schneider Family Award. She has previously worked as a bookseller, a rock climbing wall manager, and a veterinary intern at a zoo. She lives in Connecticut with her husband and two young children. She can be found online at sagapress.com and twitter.com/navahw.

CRUISE ITINERARY
17th Sept: Depart Ft. Lauderdale 4:00pm

18th Sept: Nassau, Bahamas

19th Sept: At Sea

20th Sept: St. Thomas, 10:00am to 7:00pm

21st Sept: St. Maarten 8:00 am to 5:00 pm

22nd Sept: At Sea

23rd Sept: At Sea

24th Sept: Arrive Ft. Lauderdale 7:00am
ATTENDANCE REQUIREMENTS
All Out of Excuses seminar attendees must be 18 years of age or older. Children from the ages of 12 to 17 may attend if accompanied by a parent or legal guardian.
Children aged 11 and under are welcome aboard ship, but cannot attend the Out of Excuses seminars. Child care and age-appropriate curriculum is available through Royal Caribbean's Adventure Ocean® youth program.
All attendees, attendee guests, and accompanied minors must have a valid passport. Getting onto the ship? You need a passport!
FAMILY RATES
There are plenty of things to do on the cruise ship besides attend the Out of Excuses Writing Workshop and Retreat. If you'd like to bring a significant other or family member of any age, it's between $1100 and $1300, depending on cabin type. And if the family member is between the ages of 12 and 17, and has an interest in writing, they can pay that reduced price and still attend the seminars with you.If you want to bring more than three family members, we'll put you in touch with Lisa Harding, our cruise manager, who can help you with pricing and any other arrangements.
ACCESSIBILITY
The access policy of Writing Excuses follows the Social Model of Disability. This regards barriers to the full participation of disabled people as the fault of society (and more immediately we as the organizers), not the 'fault' of the person with a disability. We further reject any negative value placed on a person because of their disability, or indeed on their disability. Disability isn't good or bad, it just is. Please respect our disabled members by engaging in neither negative stereotyping (eg 'If I was you I'd kill myself' or 'I'd rather be dead than in a wheelchair), nor false pity ("I'll pray for you to be cured')' - many disabled people do not want to be cured and regard their disability is a fundamental part of their identity.
Additionally, please note that person first language ("person with disability") is not the universally preferred form of address for disabled people. Many prefer the Social Model and 'disabled person'. Please treat the appropriate form of address for disabled people as you would treat preferred pronoun usage, by asking for their preferred form of address and using it.
We picked Royal Carribean because their ships are designed to accommodate all of our guests, including people with mobility, hearing, and visual disabilities. Read more about the accomadations that are available. In addition, when you fill out the registration form, please let the WX staff know about any accommodations you require.
REFUND POLICY
Full refund until June 1st
75% refund until July 1st
50% refund until August 1st
25% refund until September 1st
No refunds after September 1st
FAQs
Q: What does "double-occupancy" mean?
A: It means that the price is for half of a room. You'll have a roommate. This can be a friend that you arrange to room with ahead of time, it can be a family member, or it can be another Out of Excuses attendee.
Q: Can I get a private room?
A: Yes, but it will cost more. When you register, at the bottom of the form select "Single Occupancy" from the "additional items."
Private room prices:
Standard Interior Stateroom $1450 + $700 = $2150

Central Park with Balcony $1550 + $800 = $2350

Oceanview with Balcony $1700 + $900 = $2600
Q. What if I don't have a passport yet?
A. All guests must have a valid passport to cruise. If you do not have one yet, but are ordering one, you may put "Passport on order" in the passport field. By doing so, you acknowledge that it is your responsibility to acquire a passport before cruising and that you cannot board the ship without one. Writing Excuses is in no way responsible if your passport does not arrive before cruise time.
Q: Can young children attend?
A: Children aged 11 and younger are welcome aboard the ship, but cannot attend the Out of Excuses seminars. Royal Caribbean has an excellent youth program which includes child care. Follow this link for more details about Adventure Ocean®.
Q: What level of writing expertise should I have attained prior to attending?
A: "Level of expertise" is far less important than your desire to improve. The workshop is structured to be accessible and useful for new writers with a passion for learning, and to be challenging and rewarding for seasoned professionals looking for refinement, or additional perspectives. Different classes will be designed for different levels of experience.
Q. Will you have a scholarship again this year?
A. Yes! We are offering four scholarships. For full details on the scholarships, please visit the Writing Excuses website.
Q: How big is the ship?
A: The Oasis of the Seas holds 5400 guests, of which we'll be a small percentage. The Out of Excuses Writing Workshop and Retreat has its own dedicated spaces, ours alone 24 hours a day, for classes, writing time, impromptu discussions, or other activities (like, say, a Magic draft with Brandon). We'll also have our own area of the dining room, and the guests will rotate tables each night to sit with different instructors. While the ship is large, it will be similar to being at a convention in a very nice hotel. You'll know your tribe, you'll know where to find them, and you'll have places to hide from all the scary non-writer people.
Q: How big is the event?
A: If previous years' registration numbers and waiting lists are any indication, there should be between 100 and 150 of us. As mentioned above, the instructors will be hosting different attendees at dinner each night, and participating in other activities in order to make ourselves accessible to each and every one of the attendees.
Q. Are there any additional fees?
A: The price of your cruise includes:
The Writing Excuses workshops and seminars (for workshop attendees)

Ship accommodations

Ocean transportation

Gratuities

Most meals onboard (To be clear, it is possible to have all of your meals in venues that are covered.)

Some beverages onboard

Most entertainment onboard
The following services are not included in the cruise price:
Dining in Specialty Restaurants such as Portofino

Dining in Johnny Rockets (Where applicable)

Spa and Salon services

Golf Simulator

Gambling (Including Bingo)

Art Auction

Any purchases made in the gift shops onboard

Shore excursions

Photographs

Video Arcade

Medical Services

Internet Access

Transfers (Unless guest has purchased our air/sea package)

Laundry and Dry Cleaning Services

Ship to Shore Telephone calls

Alcoholic Beverages

Non-Alcoholic Beverages (excluding water, lemonade and iced tea)