Location
Lorenzo de Zavala State Archives and Library Building Capitol Complex
Public Event Space
1201 Brazos St.
Austin, TX 78701
Description
Texas Author Project Awards Reception
Indie and self-published authors are creating positive changes in the publishing and book worlds, and libraries across Texas are helping to make that happen.
Join us at the Texas State Library and Archives Commission to help celebrate the 2019 Texas Author Project Adult and Young Adult Fiction winners and hear from them directly. Attendees will also hear from a range of publishing and library professionals as they discuss how libraries across Texas are engaging their local writing communities and making an impact on the lives of authors and readers.
Why Authors Should Attend:
Learn more about how libraries across Texas are actively engaging with local authors, helping to elevate their writing careers, and how you can participate!

Hear from the state's top authors on how they manage their own writing and publishing careers

Network with fellow authors and librarians from across the state

Learn more about how you can participate in the 2020 Texas Author Project contest
Why Librarians and Administrators Should Attend:
Support and hear from some of your state's best authors, as decided by Library Journal and librarians across Texas, and celebrate their achievement

Learn more about how your colleagues are innovating around indie-publishing and engaging their local writing communities

Find out how you can get involved in the 2020 Texas Author Project, launching in April
----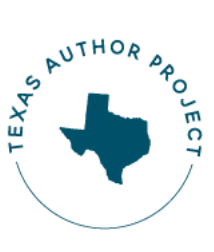 ADULT FICTION WINNER
Scott Semegran, Austin Public Library
Book: To Squeeze A Prairie Dog
Scott Semegran is an award-winning writer of humorous fiction with a dose of heart. BlueInk Review described him best as "a gifted writer, with a wry sense of humor." His latest book is a comic sendup of state government—an entertaining slice-of-life story that's humorous yet uplifting at the same time—titled To Squeeze a Prairie Dog: An American Novel, which was the 2019 Readers' Favorite International Book Award Winner: Silver Medal for Fiction - Humor/Comedy and the 2019 Texas Author Project Winner for Adult Fiction. His previous novel, Sammie & Budgie, was the first place winner for Fiction in the 2018 Texas Authors Book Awards. His book BOYS was the 2018 IndieReader Discovery Awards winner for Short Stories. His other books include The Meteoric Rise of Simon Burchwood, The Spectacular Simon Burchwood, Modicum, and Mr. Grieves. He lives in Austin, Texas with his wife, four kids, two cats, and a dog. He graduated from the University of Texas at Austin with a degree in English.
Scott Semegran is one of the hosts of the web series Austin Liti Limits along with fellow award-winning writer Larry Brill.
YOUNG ADULT FICTION WINNER
Michelle Rene, Harrington Library Consortium
https://www.michellereneauthor.com/
Book: Manufactured Witches
Michelle Rene is a creative advocate and the author of a number of published works of historical fiction and speculative fiction. She is the author of novels, short stories, essays, and video games.She has won multiple indie awards. Her novel, Hour Glass, won Chanticleer Review's "Best Book of the Year" award in 2018. Her experimental novella, Tattoo, released with a starred review in Publisher's Weekly and was a Foreword Review's Indies finalist for fantasy. The Dodo Knight, a historical novella, placed as a finalist with the Next Gen Indie Book Awards. Her YA historical fantasy, Manufactured Witches, placed in Readers' Favorites and was honored by the Indie Author Project as Texas's best YA novel in 2019.
Other Texas Author Project finalists:
Jamie Foley (Bastrop Public Library) - Sentinel
Joy H Selak (Austin Public Library) - CeeGee's Gift
Meg Lelvis (Houston Public Library) - Blind Eye
Chris Cander (Harris County Public Library) - 11 Stories