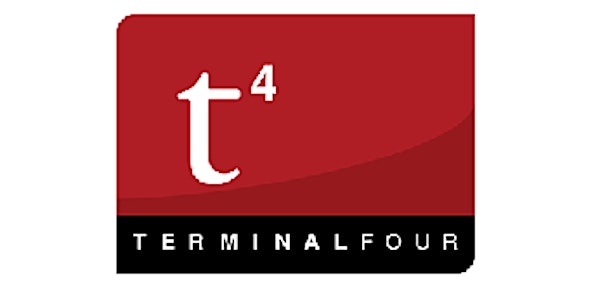 TerminalFour Website Training Part 2(Longwood University Internal Event)
Location
Longwood University French 104
Description
Thanks for your interest in TerminalFour Part 2 training for Longwood's content management system. Make note of the dates below and their respective locations. Use SELECT A DATE ABOVE to make your selection.
If you are attempting to sign up for an event within one business day of the class, email tuckerws@longwood.edu in an effort to make sure we have enough materials and a properly configured training area. Please also use this address if the available times do not suit your schedule to arrange a time that works for your needs.
Fall 2019 / Spring 2020

TerminalFour Part 1

This covers Intro, News, Events
9/30/19 1-2:30 PM
10/1/19 1-2:30 PM
11/11/19 2-3:30 PM
12/17/19 2-3:30 PM
1/14/20 2-3:30 PM
2/11/20 2-3:30 PM

To sign up for Part 1 classes go here
TerminalFour Part 2

This covers making other types of content such as Forms, Documents, New Pages, Contact Info, and more.
9/27/19 2-3:30 PM
10/8/19 1-2:30 PM
11/18/19 2-3:30 PM
2/18/20 2-3:30 PM