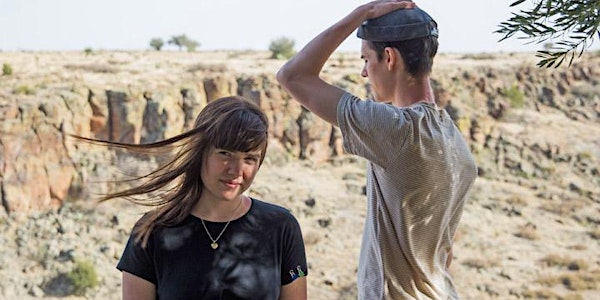 TENNYSON
ALL AGES
Popscene Presents
TENNYSON (Canada) + Starfari (SF) 8pm doors, all ages welcome
When and where
Location
Popscene @ Rickshaw Stop 155 Fell Street San Francisco, CA 94102
About this event
With a duo like Tennyson, there's more than meets the eye. If we lived in a different time you might've saved up your pennies and caught a glimpse of the traveling Tennyson magic show.
It costs a little more now to get into a club and see their live show, but it feels no less magical.
Luke and Tess have been playing music together since, basically, forever. Growing up in Edmonton, Alberta with a drummer for a father, there wasn't much else to do.
And when you listen to Tennyson or watch them perform, you get it. They speak their own language on stage; while soloing on his keyboard Luke triggers a sound effect with the tip of his nose, Tess's electronic drums shape-shift with each song. It's as mesmerizing to watch as it is to turn around and look at the audience taking it all in.
And this is probably why anyone who hears or sees Tennyson becomes a fan -- from Skrillex to M83 to Questlove. Their melodies are infectious and their ideas are unpredictable. Anything can be a source of inspiration for Tennyson and it's fascinating to see what they come up with in every new song or show.