Actions and Detail Panel
Temu Kopi 2016
Tue, Nov 1, 2016, 8:00 AM – Wed, Nov 2, 2016, 5:00 PM WIB
Description

LINKING COFFEE BUYERS WITH COFFEE GROWERS IN INDONESIA
MENGHUBUNGKAN PEMBELI KOPI DENGAN PENGHASIL KOPI DI INDONESIA
Join Lutheran World Relief (LWR) for the fourth annual Temu Kopi Sumatra Forum in Medan, Indonesia this November 1 - 2, 2016.
Bergabunglah dengan Lutheran World Relief dalam event tahunan keempat Temu Kopi Sumatra in Medan, Indonesia pada tanggal 1-2 November 2016.
ABOUT
---
Temu Kopi is a two-day forum on Sumatran coffee production, which convenes representatives from across the coffee value chain for discussions on the pressing issues they face in the Indonesian coffee industry, such as increasing production quality, accessing credit and financing, managing risk, and ensuring environmental sustainability. Temu Kopi presents a valuable opportunity for key players in the Sumatran coffee value chain (producers, exporters, importers, buyers and roasters) and in the public and non-profit sectors to connect with one another and build mutually beneficial business relationships that ethically link coffee tree to coffee cup.
TENTANG Temu Kopi
---
Temu Kopi adalah forum dua hari tentang produksi kopi Sumatera, yang menghadirkan perwakilan dari seluruh rantai nilai kopi untuk berdiskusi tentang isu-isu penting yang dihadapi didalam industri kopi Indonesia, antara lain meningkatkan kualitas produksi, mengakses kredit dan pembiayaan, risiko pengelolaan, dan memastikan kelestarian lingkungan. Temu Kopi menyajikan kesempatan berharga bagi pemain kunci dalam rantai nilai kopi Sumatera (produsen, eksportir, importir, pembeli dan roaster) dan di sektor publik dan non-profit untuk terhubung satu dengan yang lain untuk membangun hubungan bisnis yang saling menguntungkan dan secara etis akan menghubungkan dari tanaman kopi sampai ke cangkir kopi.
AGENDA
---
Temu Kopi 2016 Agenda [English]
Agenda Temu Kopi 2016 [Bahasa Indonesia]
EXHIBITION
---
The exhibition will showcase the people, process, and products of the Indonesian coffee trade. Peruse the booths and visit with local coffee farmers, agribusiness and cooperative financing experts and bank representatives, coffee certification agencies, and many more! The exhibition will be open both Tuesday and Wednesday of the conference.
If you wish to be an exhibitor, please contact Evi Kaban at evikaban@lwr.or.id.
PAMERAN
---
Pameran ini akan menunjukkan kepada yang hadir bagaimana proses dan produk dari perdagangan kopi Indonesia. Mengunjungi stan pameran dan bertemu dengan petani kopi dari lokal, pelaku agribisnis, koperasi dan lembaga pendanaan serta perwakilan perbankan, badan sertifikasi kopi, dan banyak lagi. Pameran ini akan dilaksanakan pada hari Selasa dan Rabu selama konferens berlangsung.
Jika Anda ingin menjadi peserta pada pameran silahkan menghubungi evikaban@lwr.or.id.
NETWORKING
---
Networking is a priority of Temu Kopi, and participants will have ample opportunities to meet new people from all levels of the coffee value chain and to potentially lay the groundwork for new business ventures in Indonesian coffee. Speed networking and a networking reception are just some of the activites planned to maximize face-to-face interactions throughout Temu Kopi.
Time will also be alotted on Day 2 for side meetings. During this time, participants are encouraged to conduct private meetings with one another to further network, discuss future cooperation, ask questions of one another, etc. Participants should provide their own translators if necessary. Please email evikaban@lwr.or.id if you require assistance in arranging meetings.
JARINGAN
---
Jaringan adalah prioritas dalam even Temu Kopi, dan peserta akan memiliki kesempatan yang cukup untuk bertemu orang baru dari semua tingkatan rantai nilai kopi dan berpotensi meletakkan dasar untuk usaha bisnis baru dalam kopi Indonesia. Jaringan cepat dan penerimaan jaringan merupakan beberapa kegiatan yang direncanakan untuk memaksimalkan interaksi tatap muka di dalam Temu Kopi.
Pada hari kedua even juga akan disediakan waktu untuk pertemuan tambahan. Selama pertemuan atau agenda tambahan ini, peserta didorong untuk melakukan pertemuan antara satu dengan yang lainnya untuk membangun jaringan lebih lanjut, membahas kerjasama di masa depan, mengajukan pertanyaan satu sama lain, dan sebagainya. Peserta harus menyediakan penerjemah mereka sendiri jika memang diperlukan. Jika Anda memerlukan bantuan dalam mengatur pertemuan untuk petemuan tambahan.Silahkan kirim email ke evikaban@lwr.or.id.
FIELD TOUR
---
All conference participants are invited to join an optional field tour of coffee farms and cooperatives in Gayo, Lintong, or Flores. Participants, who sign up for a field tour, will be responsible for their own costs.
Tour Options and Estimated Costs
To register for one of the optional field visits, please email Evi Kaban (evikaban@lwr.or.id) with the following information:
Your full name

Contact information

Your field visit of choice

If you wish to pay via wire transfer or check (Please note: The estimated trip cost is to be paid upfront in order to register. If the trip is more or less expensive once all arrangements have been made, the field visit coordinator will contact in you to arrange the payment of the additional expenses or reimbursement as is necessary.)

Any pertinent travel information you wish the field visit coordinator to know, such as special requests, allergies, etc.
The coordinator will respond to your email with payment information. Once your payment is received, the coordinator will confirm your registration in the field visit and will share the logistical details of the trip.
TUR LAPANGAN
---
Semua peserta konferensi diundang untuk mengikuti tur ke lapangan sesuai dengan pilihan masing-masing ke perkebunan kopi dan koperasi yang ada di Gayo, Lintong ataupun Flores. Peserta yang telah mendaftar untuk mengikuti tur lapangan akan bertanggungjawab untuk menanggung biaya masing-masing.
Kunjungan Lapangan dan Anggaran
Untuk mendaftar pada salah satu dari pilihan kunjungan lapangan, silakan mengirimkan email ke Evi Kaban (evikaban@lwr.or.id) dengan informasi sebagai berikut:
Nama Lengkap

Nomor telp dan alamat e-mail

Pilihan lokasi kujungan lapangan

Pembayaran akan dilakukan via transfer atau cek. Sebagai catatan, biaya kunjungan lapangan adalah estimasi yang akan dibayarkan pada saat melakukan mendaftaran. Bila biaya lebih murah/mahal setelah semua persiapan dibuat, coordinator kunjungan lapangan akan menghubungi Anda untuk melakukan pembayaran atau mengembalikan kelebihan pembayaran sesuai dengan pengeluaran yang terjadi.

Bila ada informasi penting tambahan yang perlu Anda sampaikan kepada coordinator kunjungan lapangan, seperti permintaan khusus, alergi atau lainnya.
Koordinator kunjungan lapangan akan merespon email Anda dengan informasi pembayaran. Setelah menerima pembayaran, coordinator akan mengkonfirmasi pendaftaran Anda untuk kunjungan lapangan dan akan mengirimkan informasi logistic lebih detil kepada Anda.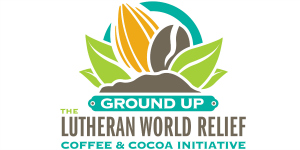 Date and Time
Location
Grand Swiss-Belhotel Medan
Jalan S Parman 217
Medan, North Sumatra 20152
Indonesia