Description
Our world moves fast, and it's easy to passively consume the latest trends, news or ideas that come our way. Yet, there are times when we are spurred to take some sort of action, write a groundbreaking code, or choreograph an inspiring dance because we are moved by the meaning we find in the chaos around us, or because we are emboldened by our own perseverance amid personal strife.
How do we discover joy in uncommon ways, take steps on an unbeaten path, leverage the tools of the modern world, and, of course, inspire others to do the same?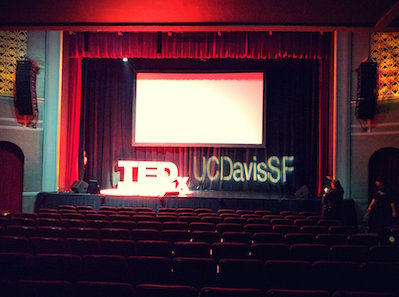 #2018Movement #whatmovesyou?
Connect with us:
Website | Facebook | Twitter | Instagram
Note: Student ticket holders must bring a valid student ID matching your ticket to be admitted. Attendees can receive refunds up to 7 days before your event start date. All refunds must be requested by 4/22/2018.
Please email admin@tedxucdavissf.com with any questions.
Check out TEDxUCDavisSF.com for speaker lineup and more information!