Description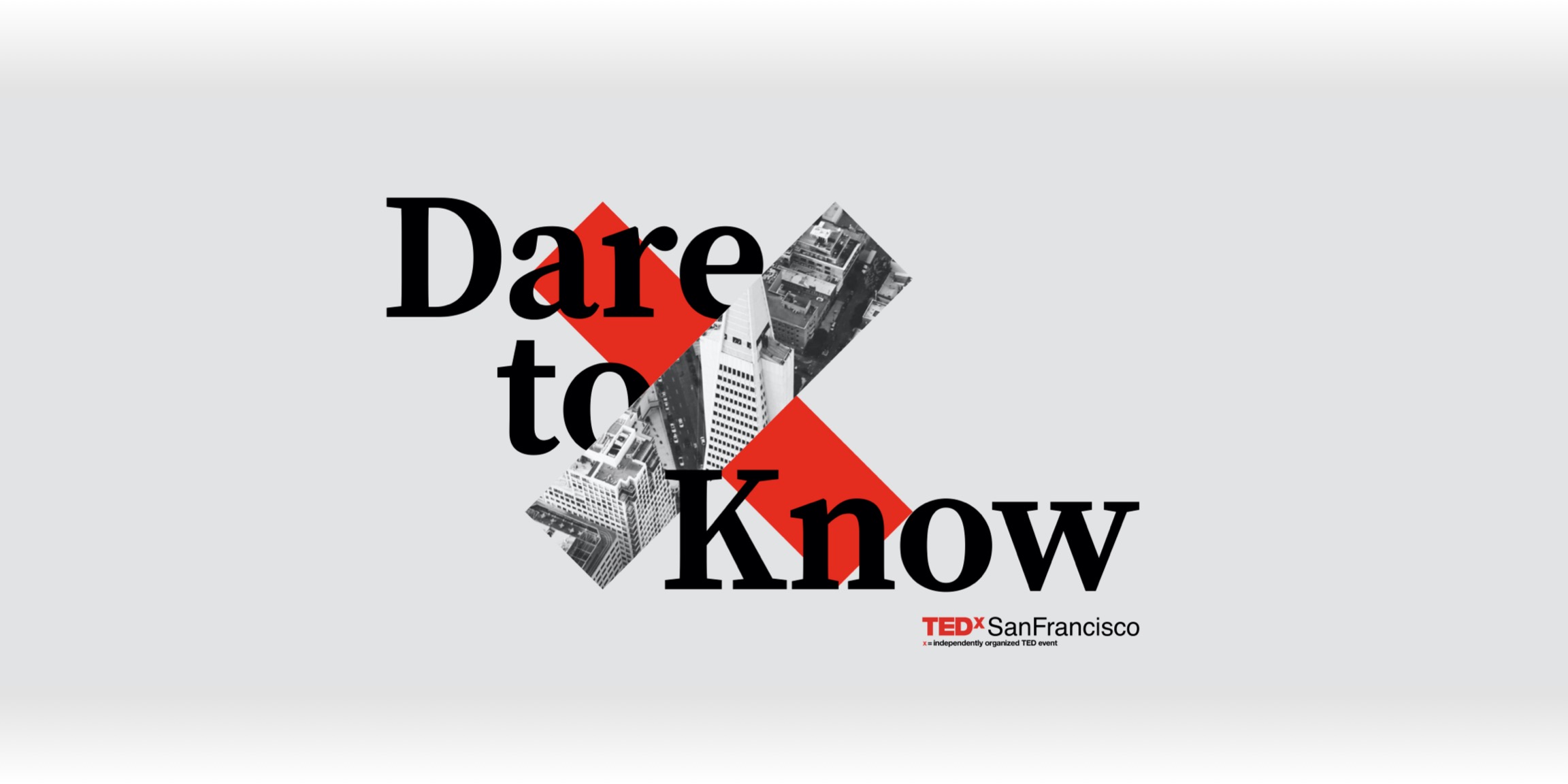 About us and event summary
TEDxSanFrancisco is a day-long conference featuring compelling TED speakers who are masters in their disciplines, spanning tech, science, philosophy, design, and how it impacts our lives. Since 2016, we have had 80+ speakers and performances, 3,000+ attendees, 320+ volunteers, 17,600+ online followers and subscribers, 4,000,000 online video views, and 2 TED.com-featured videos!
For the fourth year in a row, we're back in San Francisco to push through the frontiers of knowledge with our theme "Dare to Know." This year, we will discuss advancements in fields including artificial intelligence, precision medicine, citizen medicine, social equity, fintech, neuroscience, physics, and design.
The check-in process will start at 8:00 am. The conference will begin promptly at 9 am and end at 6:00 pm. Our local partners will provide lunch, snacks, and drinks. From 12 pm to 1 pm, join our 2019 speaker, Joon Yun, one of the founders of Yun Family Foundation, at the brainstorming workshop on Inclusive Stakeholding, a competition intended to spark social innovations that address the world's greatest challenges through better alignment of incentives. US$10,000 in grant money has been pledged to TEDxSanFrancisco attendees!
After listening to our wonderful speakers, come mingle with attendees and speakers, and celebrate the future of San Francisco at Chambers Bar and Restaurant from 6:30 pm to 10 pm. We will have live entertainment, a special guest DJ, interactive games, art, and more! Food and Drinks provided in tickets with After Party access.
Read more about the event agenda here.
About the speakers and performances
Here is our speaker lineup. Stay in touch with us for updates; we won't spam!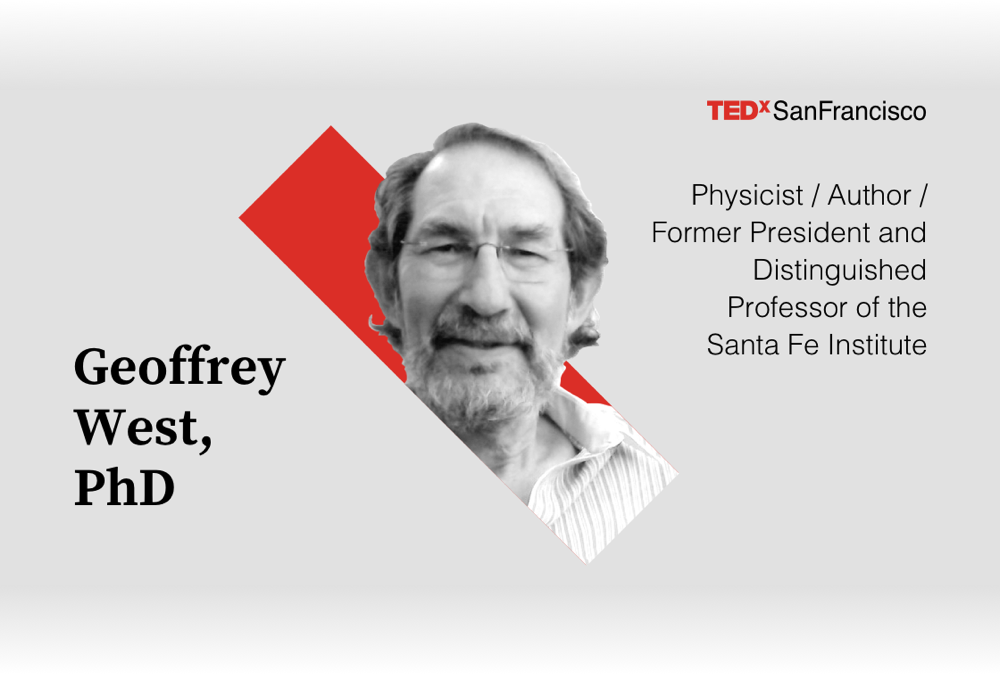 Geoffrey West, Ph.D.
Physicist ∙∙ Former President and Distinguished Professor of the Santa Fe Institute ∙∙ Author of Scale: The Universal Laws of Growth, Innovation, Sustainability, and the Pace of Life in Organisms, Cities, Economies, and Companies
Dr. West is the former president and distinguished professor of the Santa Fe Institute, a Fellow of the American Physical Society, a member of the World Knowledge Dialogue Scientific Board, and Time magazine's Time 100. He is one of the leading theoretical physicists in the fields of elementary particles, their interactions, and cosmological implications. West is currently working on a scientific model of cities to understand quantitatively the structure and dynamics of social organizations, such as cities and corporations, including the relationships between economies of scale, growth, innovation and wealth creation and their implications for long-term survivability and sustainability.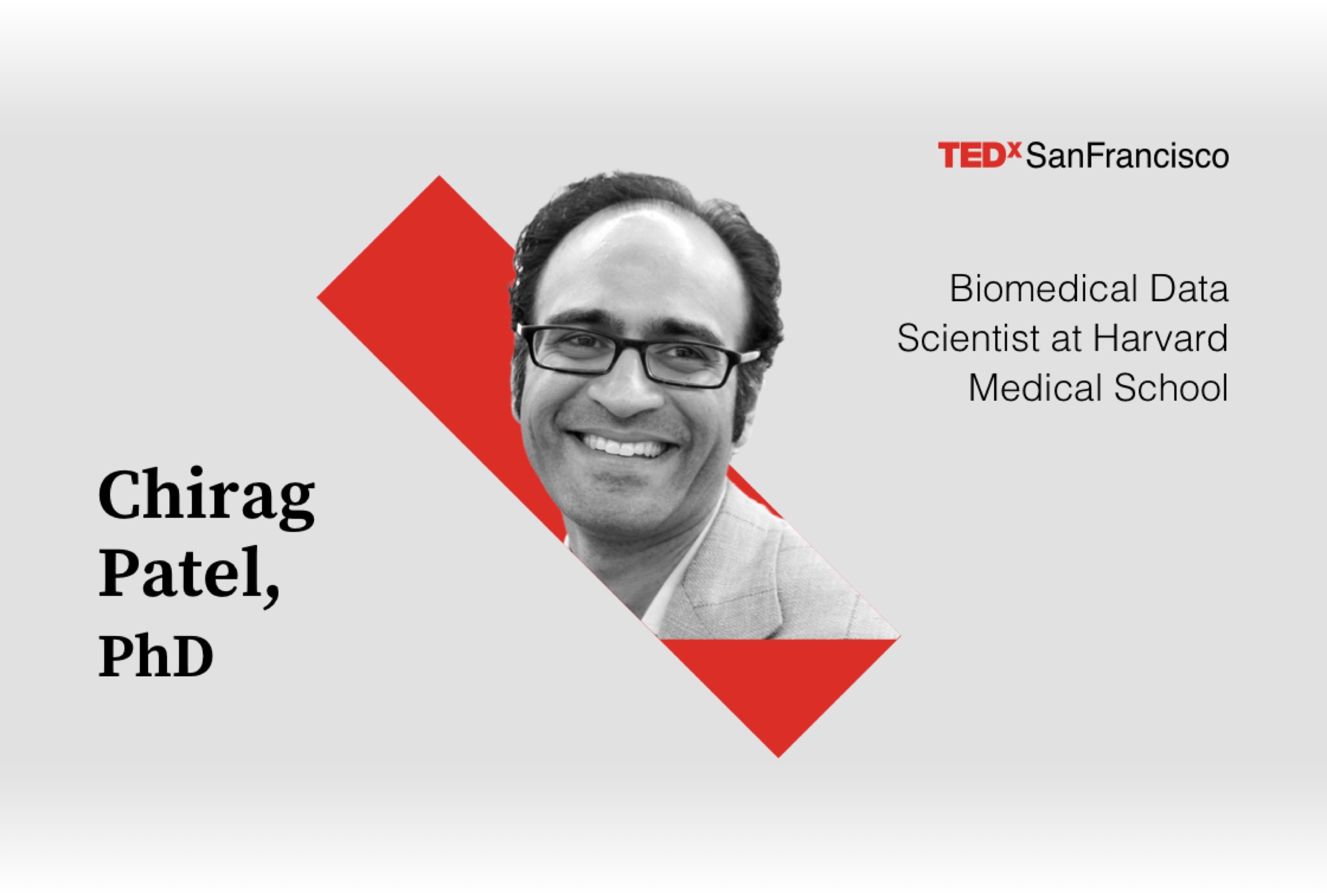 Chirag Patel, Ph.D.
Biomedical Data Scientist ∙∙ Assistant Professor of Biomedical Informatics at Harvard Medical School ∙∙ Uncovering connections between the environment, genes, and health
Dr. Patel is a biomedical scientist who received his doctorate in Biomedical informatics from Stanford University. Since then, Dr. Patel's long-term research goal is to address problems in human health and disease by developing computational methods to reproducibly and efficiently reason over high-throughput data streams spanning molecules to populations. The long-term research goal of Chirag Patel's Group is to solve problems in human health and disease by developing bioinformatics approaches to reason over large-scale environmental exposure and genomic information spanning molecules to populations.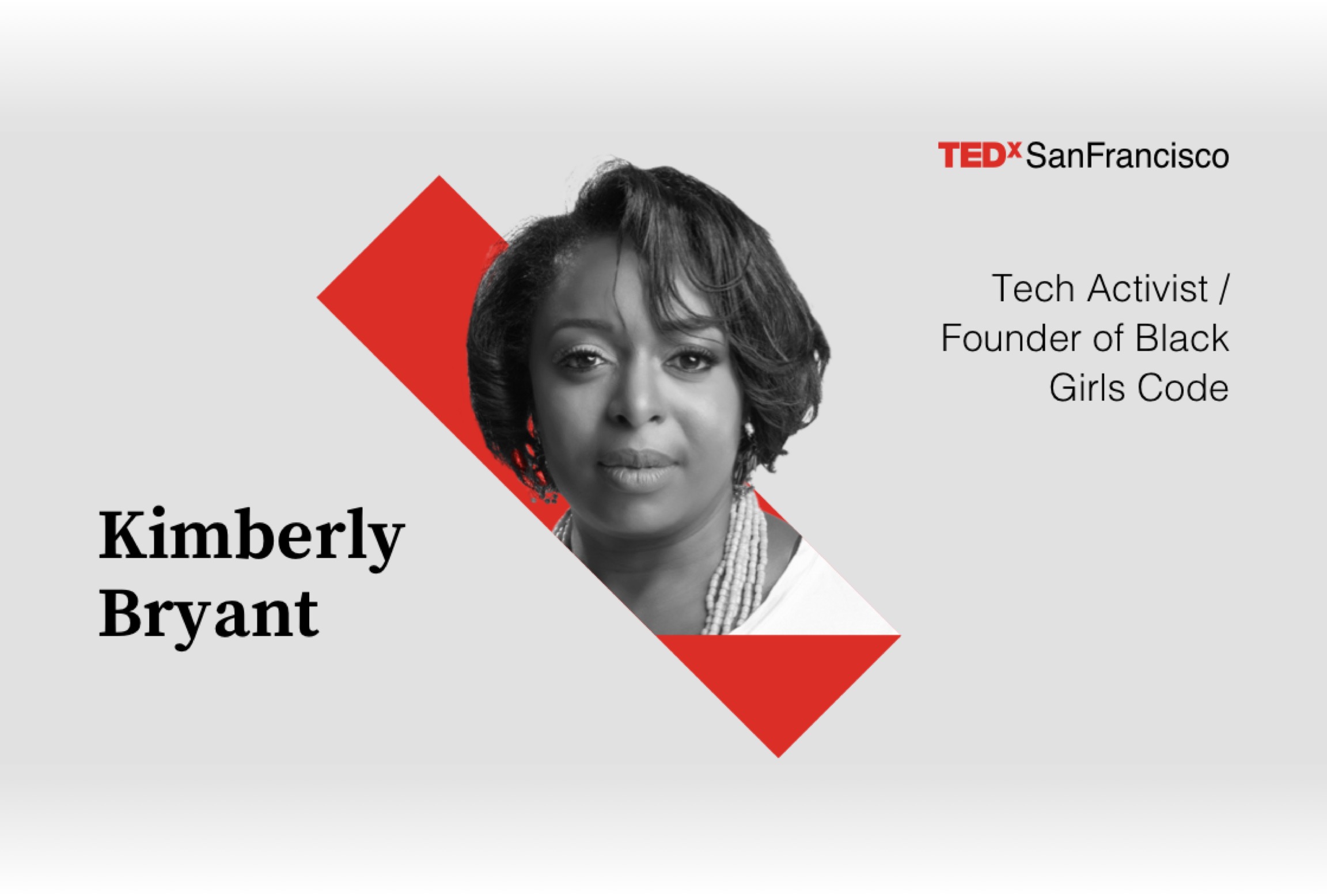 Kimberly Bryant
Tech Activist ∙∙ Founder & CEO of Black Girls Code ∙∙ Changing the face of technology
Kimberly Bryant is the Founder and Executive Director of Black Girls CODE, a non-profit organization dedicated to introducing young girls of color to the field of technology and computer programming with a concentration on entrepreneurial concepts. Bryant has spent more than 20 years in the pharmaceutical and biotech industries as an Engineering Manager in a series of technical leadership roles for various Fortune 100 companies, such as Genentech, Merck, and Pfizer. She serves on the National Champions Board for the National Girls Collaborative Project and the National Board of the NCWIT K-12 Alliance. In 2013, she was honored by the White House for her work in tech inclusion and her focus on bridging the digital divide for girls.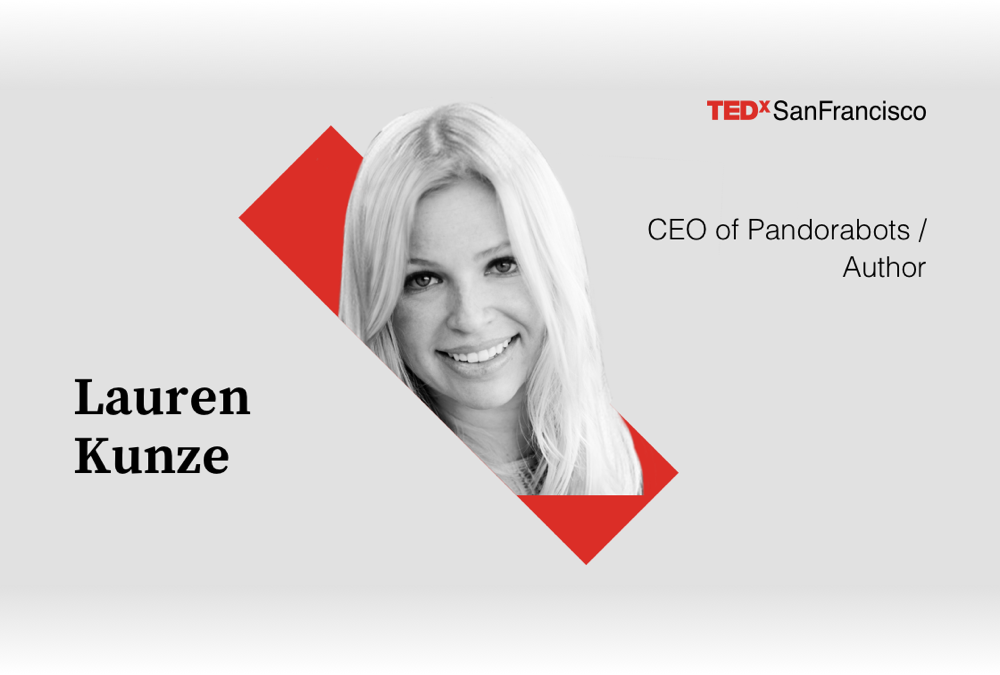 Lauren Kunze
CEO of Pandorabots ∙∙ Author ∙∙ Analyzing billions of interactions between bots and humans
Description: Lauren Kunze is the CEO of Pandorabots, a leading chatbot platform that powers conversational AI software for hundreds of thousands of developers and top global brands. Kunze, an expert on state of the art AI problems, built her first chatbot at age fifteen. She focuses on topics like natural language understanding and generation with respect to the larger AI ecosystem. With over 60 billion bot logs from more than 300,000 chatbots, Kunze explores lessons learned from an analysis of interactions between bots and humans.
Joon Yun
President and Managing Partner of Palo Alto Investors, LP

Dr. Joon Yun is the President and Managing Partner of the hedge fund Palo Alto Investors, LP It was founded in 1989 with approximately $2 billion in assets invested in healthcare. Board-certified in radiology, Dr. Yun served on the clinical faculty at Stanford from 2000-2006. He has served on numerous boards, and he is currently a trustee of the Salk Institute. Dr. Yun and his wife Kimberly launched the Palo Alto Longevity Prize (worth $1 million) and donated $2 million to support the National Academy of Medicine's Longevity Grand Challenge.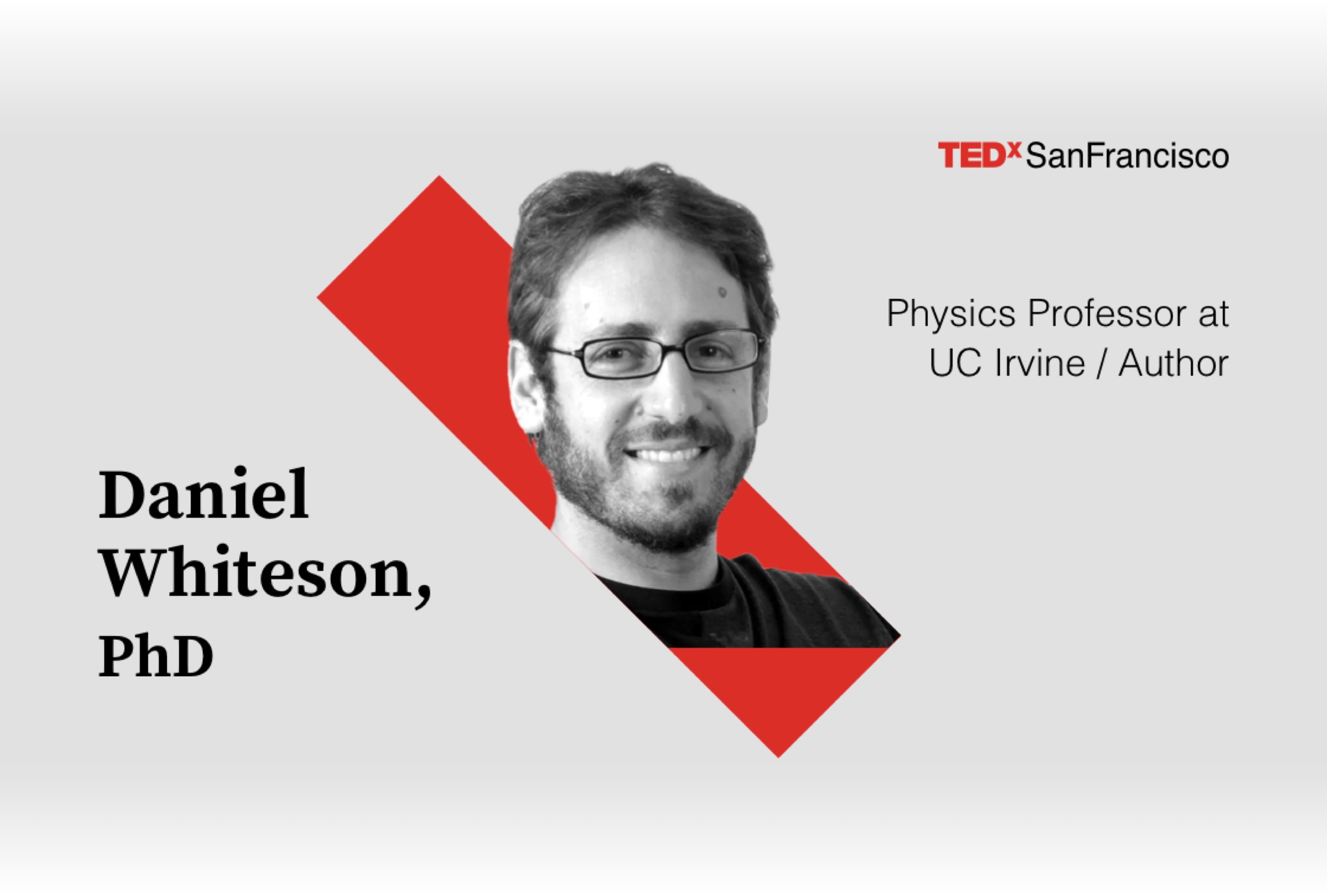 Daniel Whiteson, Ph.D.
Physicist ∙∙ Author ∙∙ Professor of Physics and Astronomy at UC Irvine ∙∙ Studying the open mysteries of the Universe
Professor Whiteson's research is in the field of Experimental High Energy Physics. He is interested in probing the structure of matter and the nature of its interactions at the very smallest scales, to understand the fundamental nature of our universe. He wants to understand what the Universe is made out of, and tries to figure it out by smashing protons together near the speed of light, using CERN's Large Hadron Collider. He is the co-author of "We Have No Idea," a light-hearted look at the open mysteries of the Universe.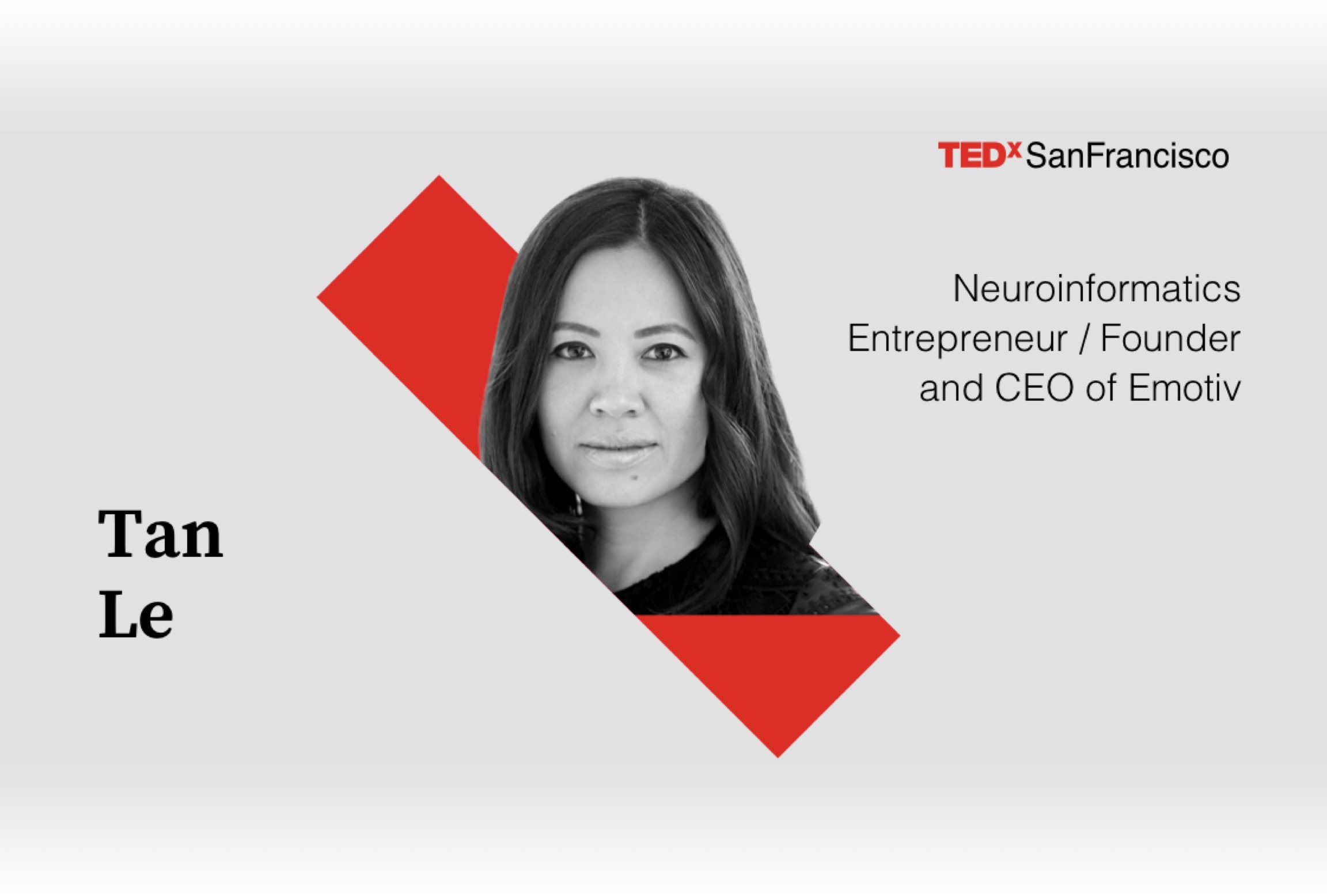 Tan Le
Neuroinformatics Entrepreneur ∙∙ Founder & CEO of Emotiv ∙∙ Advancing our understanding of the human brain

Tan Le is an innovator in the field of neurotechnology. In 1981, she arrived in Australia with her mother and family, all refugees from Vietnam who had undertaken a perilous boat journey. She excelled academically, beginning her university studies at age sixteen. Awarded honors degrees in law and commerce from Monash University, she worked as a lawyer before shifting her focus to the field of neurotechnology. In 1998 Tan Le was named Young Australian of the Year for her outstanding community service in Melbourne's Vietnamese community and was named one of Australia's Most Successful Women Under 30. In 2011, she founded Emotiv, a neuroinformatics company that develops mobile electroencephalography (EEG) systems used to advance the understanding of the human brain and accelerate the creation of life-changing solutions.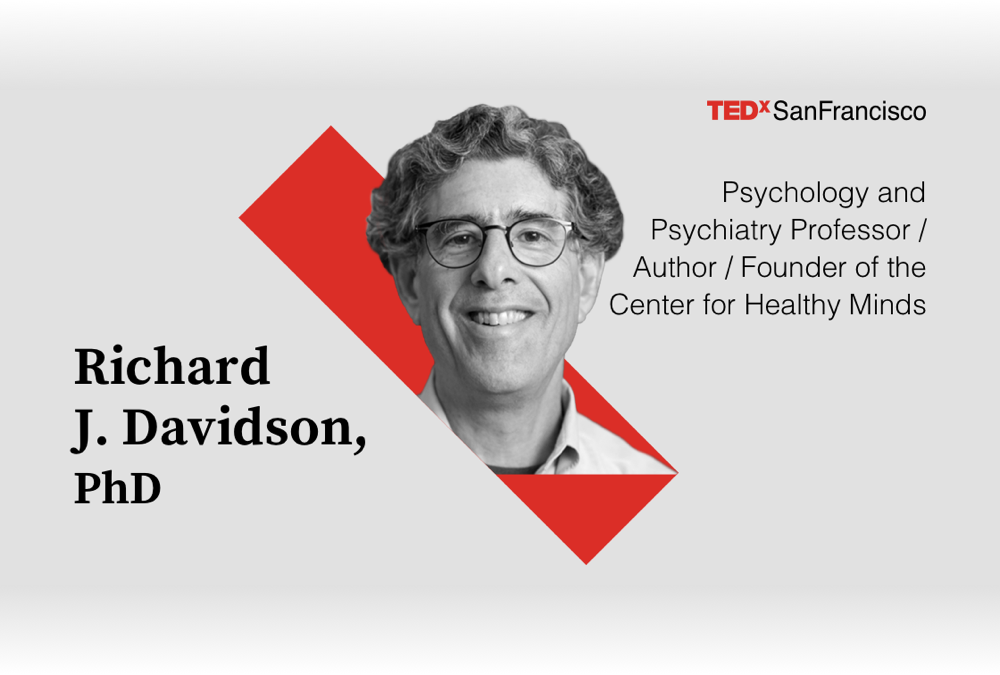 Richard J. Davidson, Ph.D.
Psychology and Psychiatry Professor at the University of Wisconsin-Madison ∙∙ Author ∙∙ Founder and Director of the Center for Healthy Minds ∙∙ Researching how mindfulness changes the emotional life of our brains
Description: Dr. Davidson is the William James and Vilas Professor of Psychology and Psychiatry and Founder and Director of the Center for Healthy Minds at the University of Wisconsin–Madison, where he has been a faculty member since 1984. His research is broadly focused on the neural bases of emotion and emotional style as well as methods to promote human flourishing, including meditation and related contemplative practices. His research uses a wide range of methods including different varieties of MRI, positron emission tomography, electroencephalography, and modern genetic and epigenetic methods. Throughout his career, he has published more than 375 articles and 80 chapters/reviews as well as edited 14 books.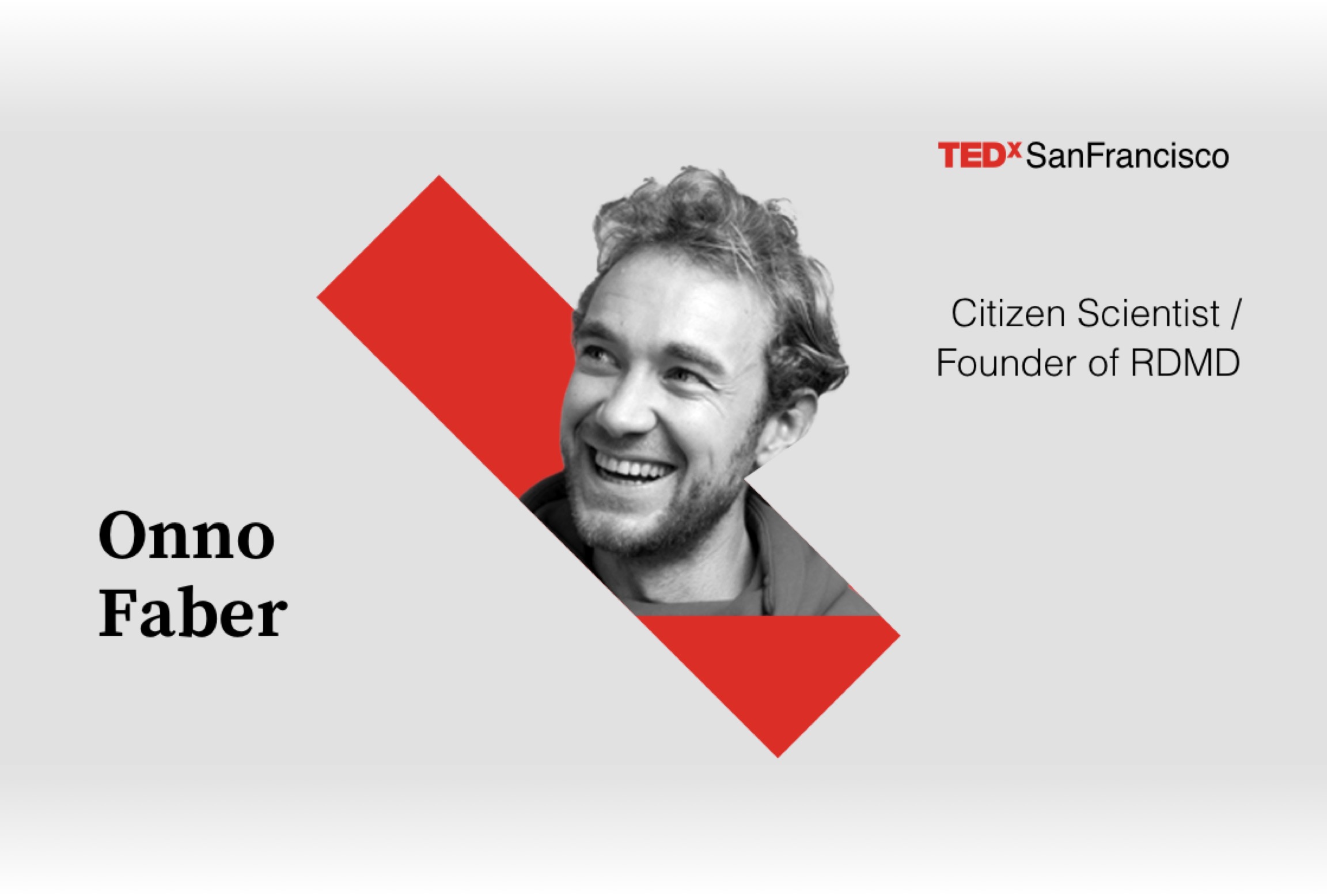 Onno Faber
Citizen Scientist ∙∙ Founder of RDMD ∙∙ Finding a cure to his rare disease

Onno was diagnosed with a rare genetic disease called NF2, a disease which affects only 1 in 30,000 people. Instead of feeling defeated, Onno sprung into action and started his company, RDMD, which helps others who suffer from rare diseases like him and foundations to accelerate treatments.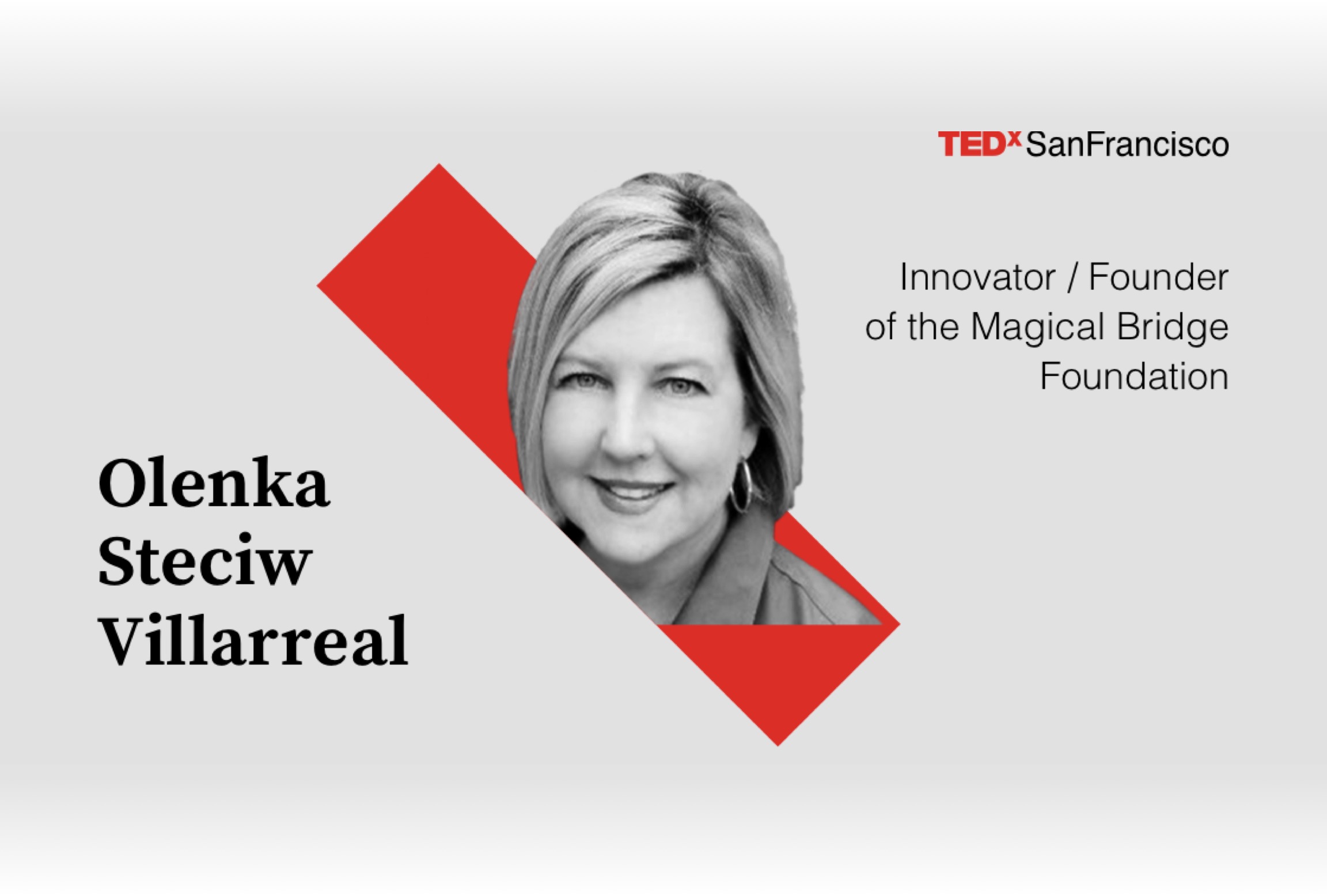 Olenka Steciw Villarreal
Innovator ∙∙ Founder of the Magical Bridge Foundation ∙∙ Building the nation's most innovative inclusive public playgrounds
In 2008, after seventeen rewarding years in Silicon Valley, Olenka Steciw Villarreal decided to use her business experiences and education to start the Magical Bridge Playground Foundation. The foundation brings to life innovative playgrounds that serve visitors of all ages and abilities to build more inclusive communities. Villarreal designed and developed the first groundbreaking Magical Bridge Playground in Palo Alto, CA. Since its opening to the public in 2015, she kept on opening the nation's most innovative inclusive playgrounds.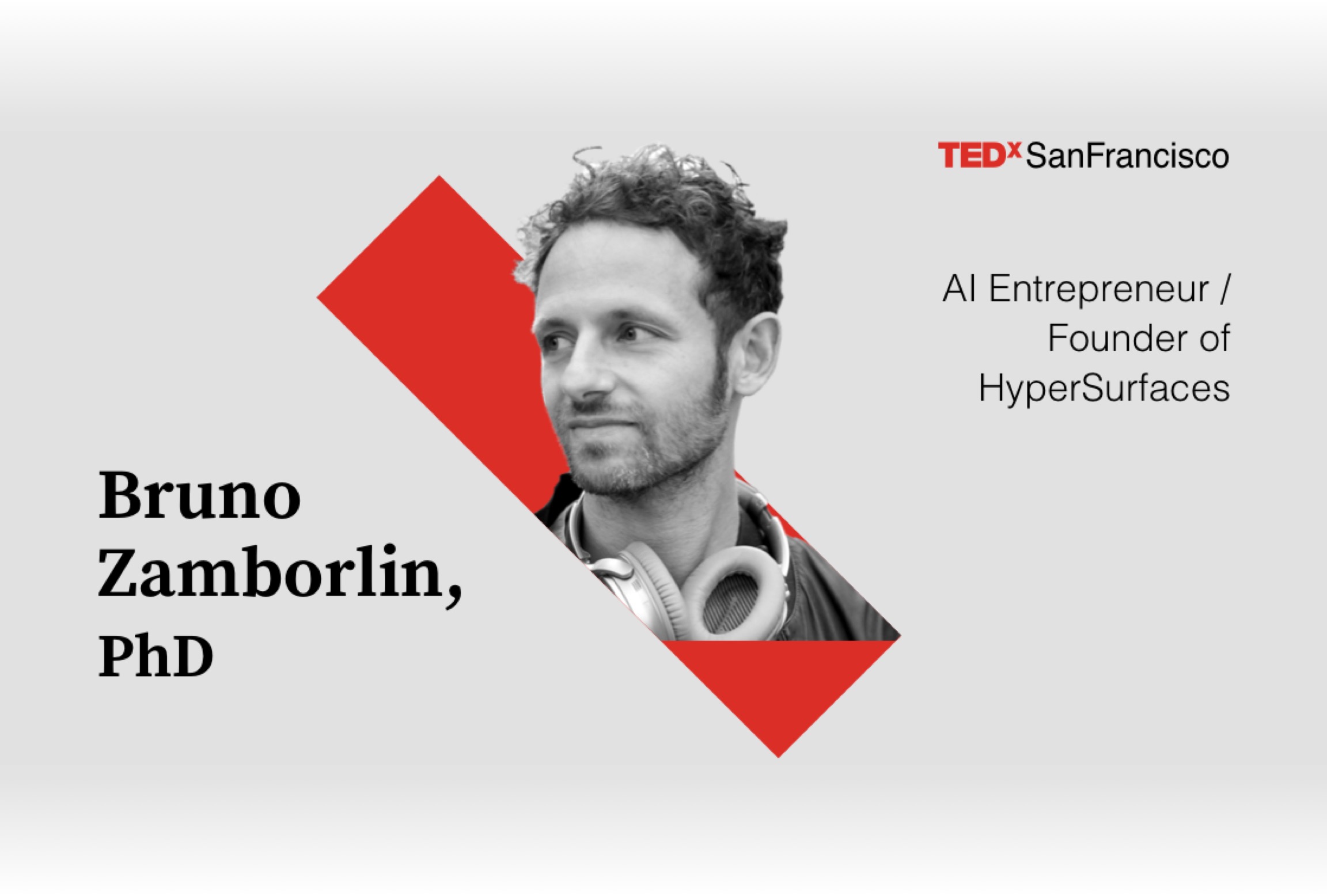 Bruno Zamborlin, Ph.D.
AI Entrepreneur ∙∙ Founder and CSO at HyperSurfaces ∙∙ Converting objects into intelligent surfaces
Bruno Zamborlin is a pioneer in the field of AI for Human-Technology interaction and ubiquitous technology. Bruno founded HyperSurfaces where he uses edge-AI to convert any object of any material and shape into an intelligent HyperSurface: seamlessly merging the physical and data worlds without the need for buttons, touch screens or even internet connections.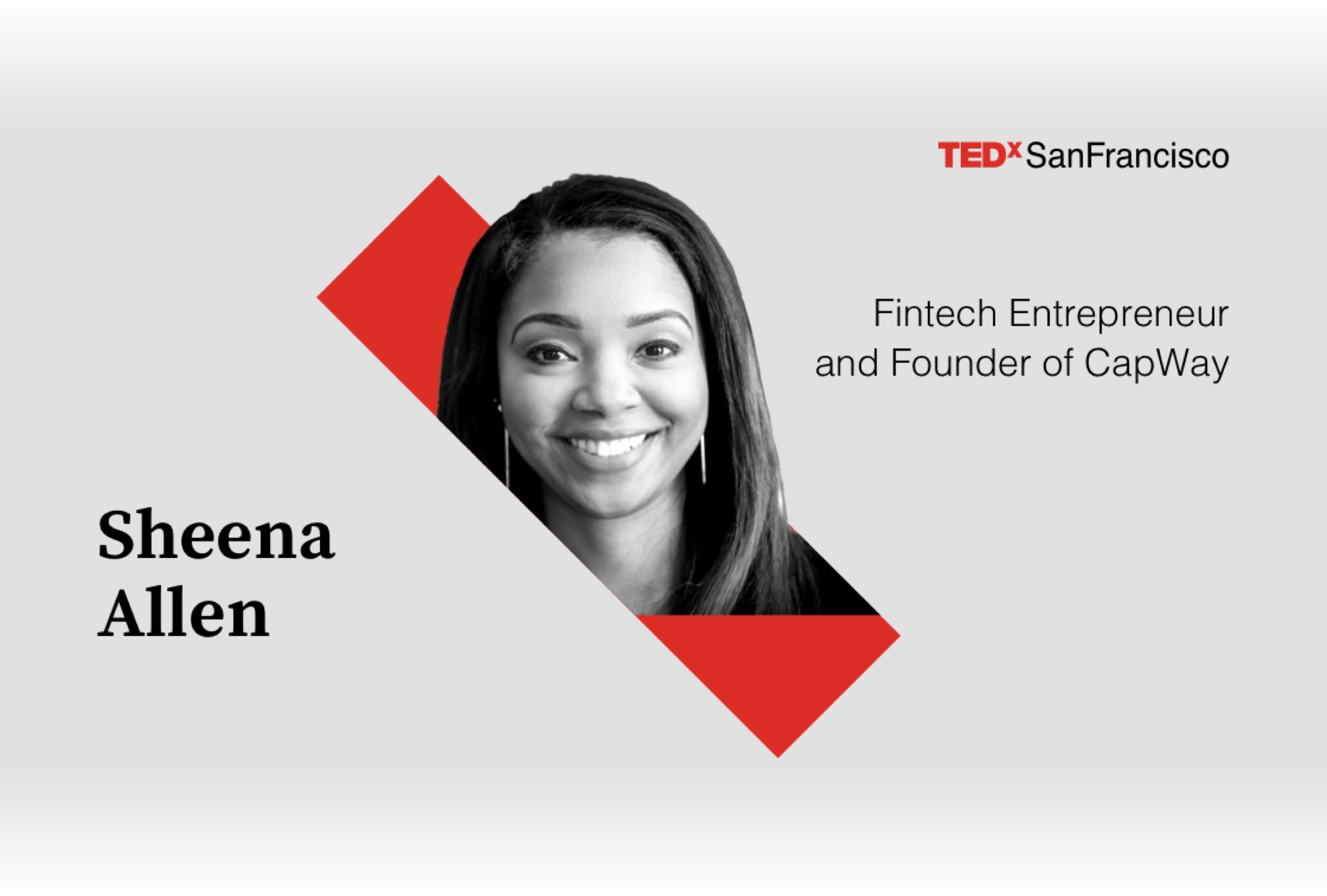 Sheena Allen
Fintech Entrepreneur ∙∙ Founder and CEO at CapWay ∙∙ Serving the unbanked and underbanked
Late 2015, while visiting her hometown in Mississippi, Sheena took notice of how people in her community were still very much into using predatory financial services, such as payday lenders. This led her to the creation of CapWay a neo-bank that also includes financial education and gamified micro-lending for those who do not fit into the traditional banking system.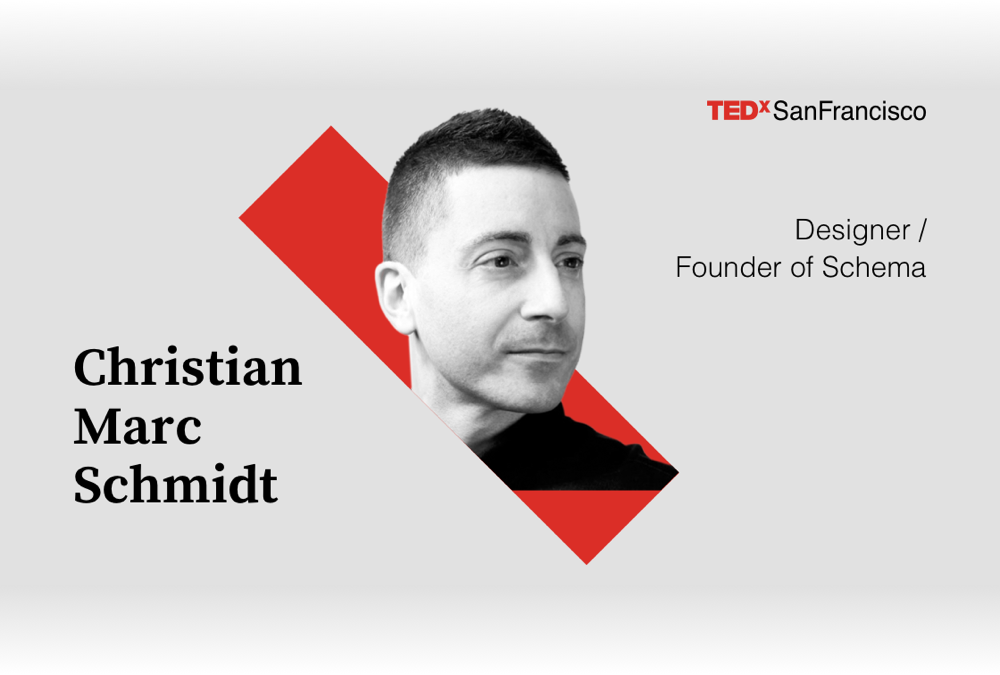 Christian Marc Schmidt
Designer ∙∙ Founder and Principal of Schema ∙∙ Showing us what data knows
Christian Marc Schmidt is the founder and principal of Schema, a research and design firm for the information age, whose focus is on information platforms that scale and evolve with organizations. Schema allows individuals and organizations, like Amgen, Bloomberg, and Google to understand complex data and turn it into action. Prior to starting Schema, Schmidt was a senior designer at Microsoft, an associate partner at Pentagram, and an interaction designer at IDEO.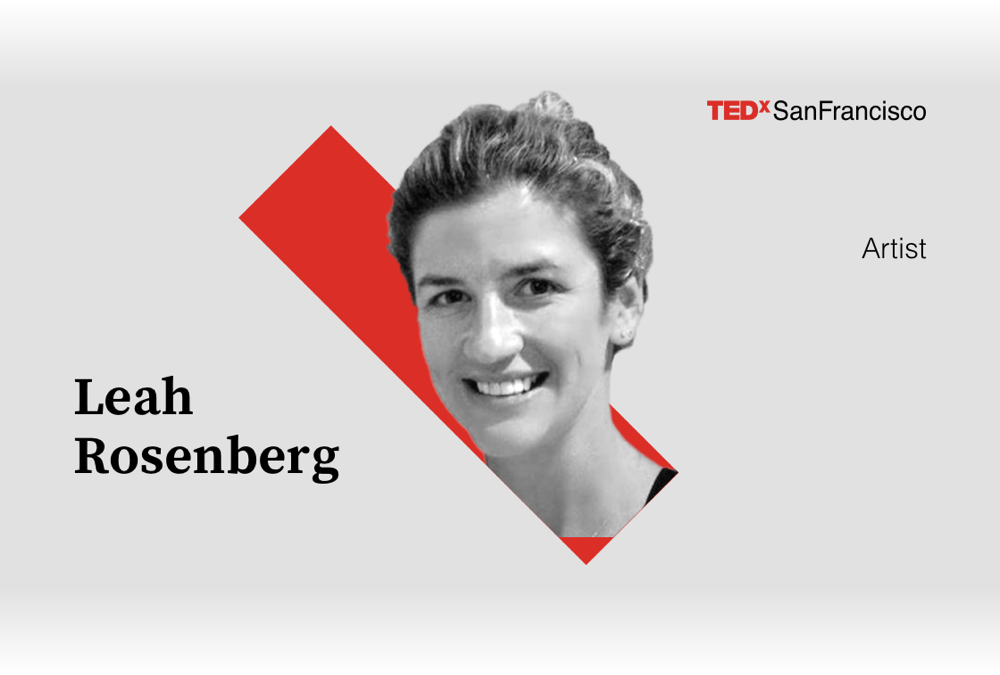 Leah Rosenberg
Artist ∙∙ Exploring the ways color, form, flavor, and arrangements affect human emotion
Leah Rosenberg is a San Francisco-based artist whose paintings, paint-based sculptures, installations, and performances explore how color, form, flavor, and arrangements affect human emotion. Rosenberg has held residencies at Vermont Studio Center, Project 387, Montalvo Arts Center, the Bemis Center for Contemporary Art and Irving Street Projects. Her works have been exhibited nationally and internationally at the Yerba Buena Center for the Arts, San Francisco; Art Moves, Poland; the Sarasota Art Center, Sarasota, Florida; and the Golden Pavilion, Hamburg. Recently, Rosenberg installed a mural, Everywhere A Color, in the International Terminal at SFO, with the intention to connect everyone from everywhere through color.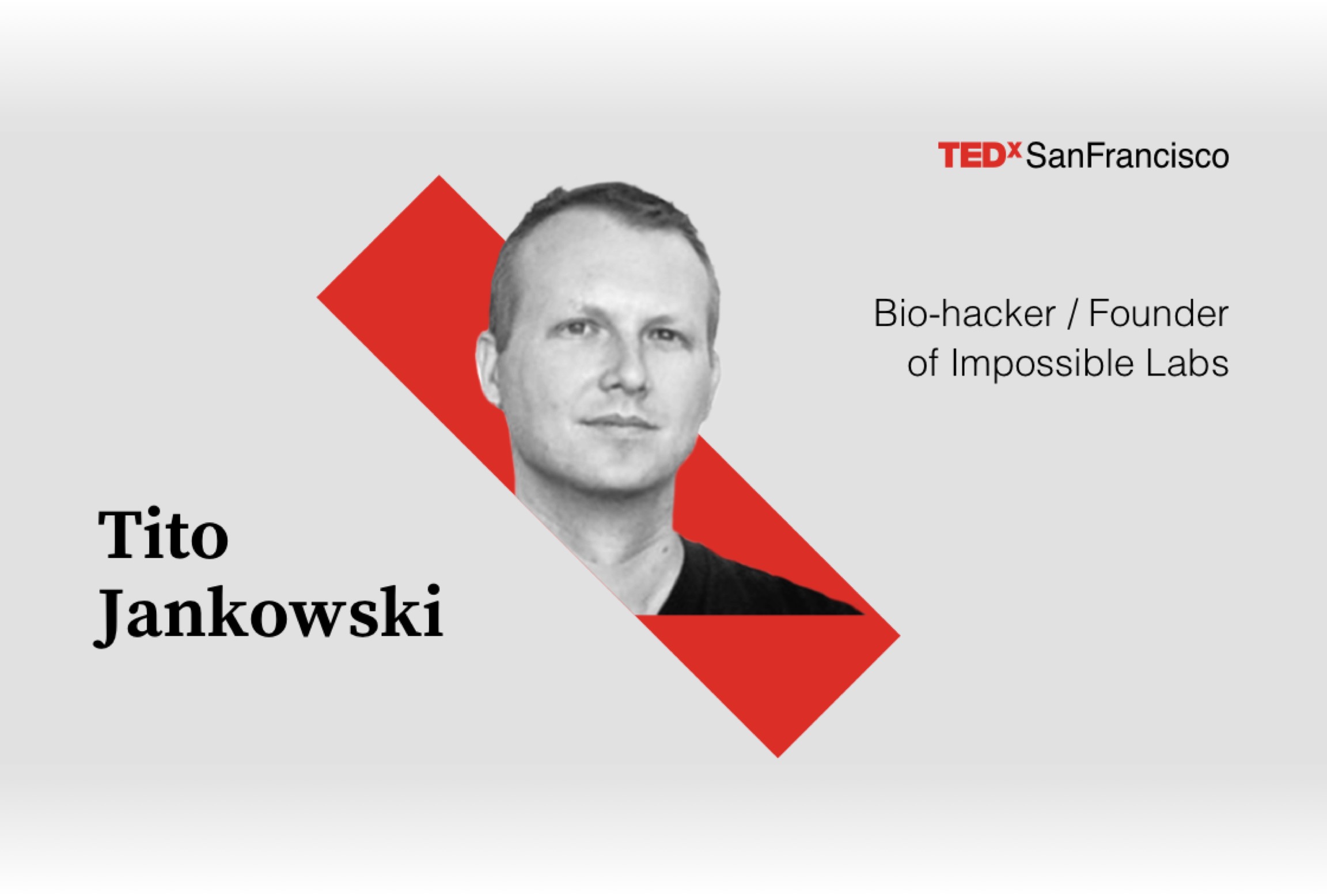 Tito Jankowski
Air Miner ∙∙ Co-Founder and CEO of Impossible Labs ∙∙ Condensing CO2 into usable material
Tito graduated from Brown University with a degree in Biomedical Engineering and has seen been many things: a biohacker, hardware manufacturer, a sailor and most recently an entrepreneur. Jankowski is someone who will shift your perspective and expand your mind with his use of new cutting edge materials to solve global warming, such as using CO2 to condense into useable material.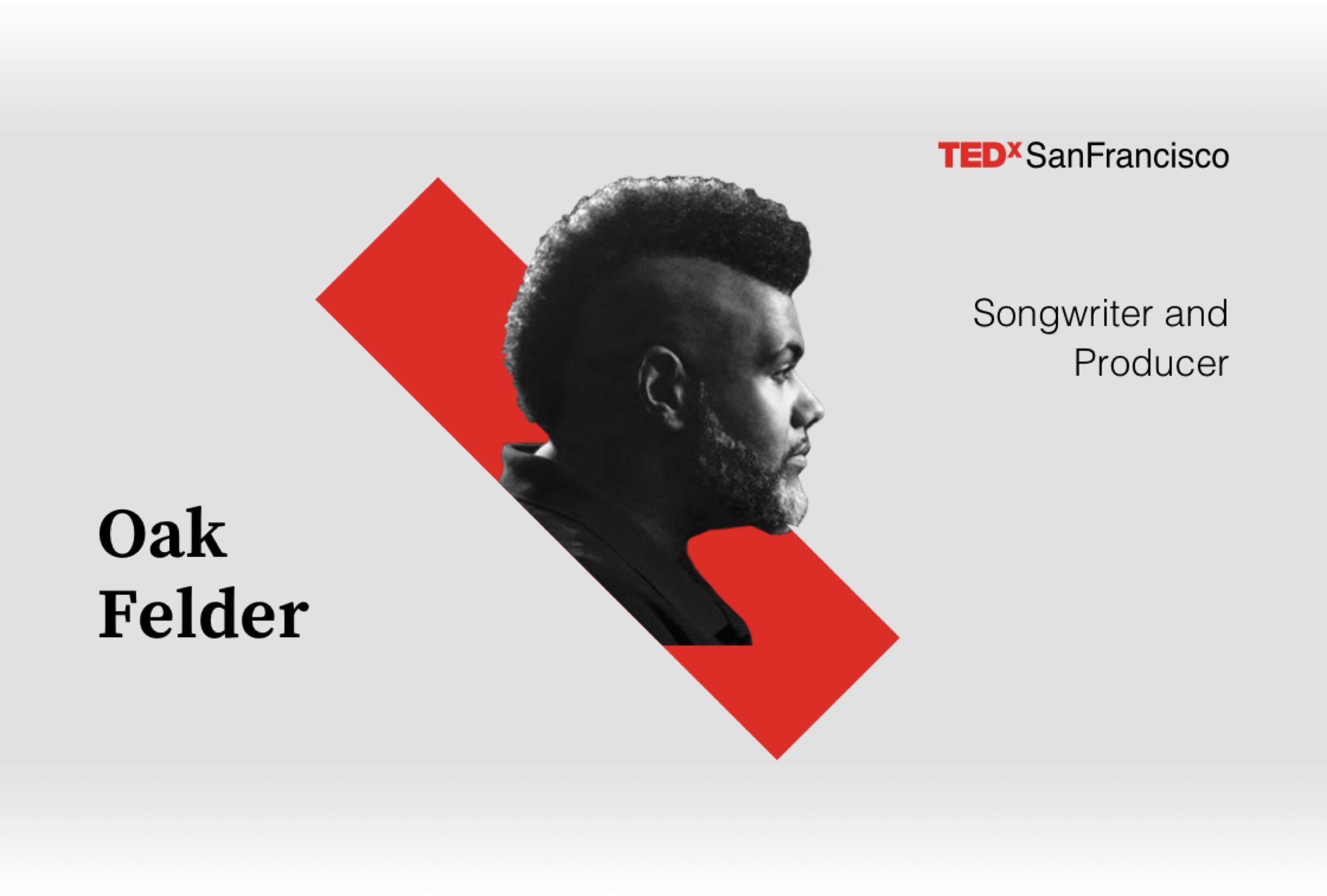 Oak Felder
Songwriter ∙∙ Producer ∙∙ Grammy Award Winner ∙∙ Life, music, tech
Oak Felder is one of R&B's most important producers. Platinum Records were never the goal; however, they are the product of Oak's creative instincts and intellectual methods of navigating the music business. Born and raised in Istanbul, Turkey, Oak received a scholarship to Georgia Tech University in 2001. His career of 15 years include the likes of Nicki Minaj, Ariana Grande, Jessie J, Usher, Chainsmokers and many more including Grammy-winning albums such as Alicia Keys' Girl on Fire and Rihanna's Unapologetic.
San Francisco Girls Chorus
Performer ∙∙ 5-time Grammy Award winner ∙∙ 4-time ASCAP Award winner ∙∙ Unique sound of young women's voices through an exemplary music education program

Under the direction of Artistic Director Valérie Sainte-Agathe, the San Francisco Girls Chorus has achieved an incomparable sound that underscores the unique clarity and force of impeccably trained treble voices fused with expressiveness and drama. As a result, the Chorus vibrantly performs 1,000 years of choral masterworks from plainchant to the most challenging and nuanced contemporary works created expressly for them in programs that are as intelligently designed as they are enjoyable and revelatory to experience.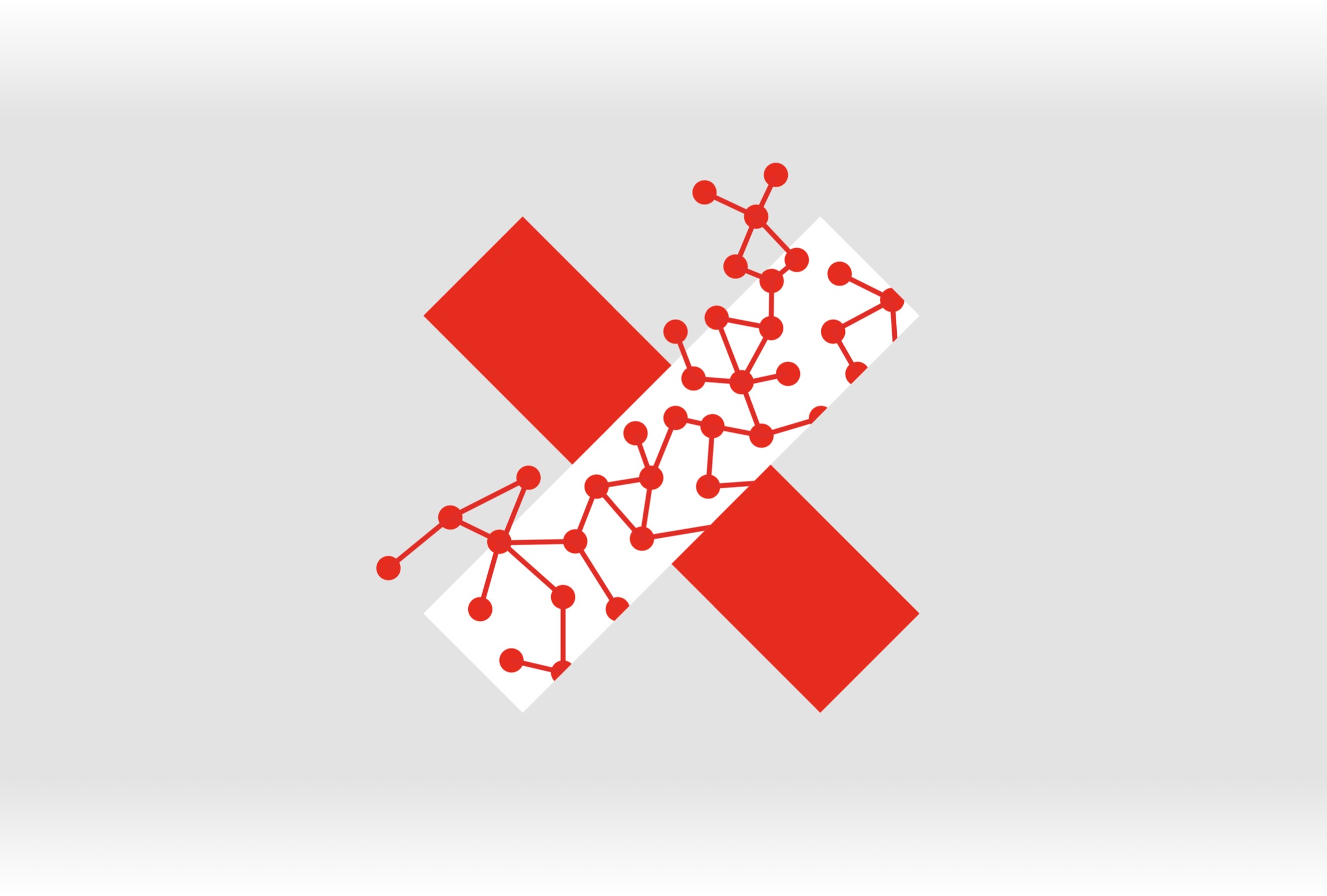 More speakers to be announced!
Want to know what to expect? Watch past TEDxSanFrancisco talks on our YouTube and read more about our speakers at our website https://tedxsanfrancisco.com.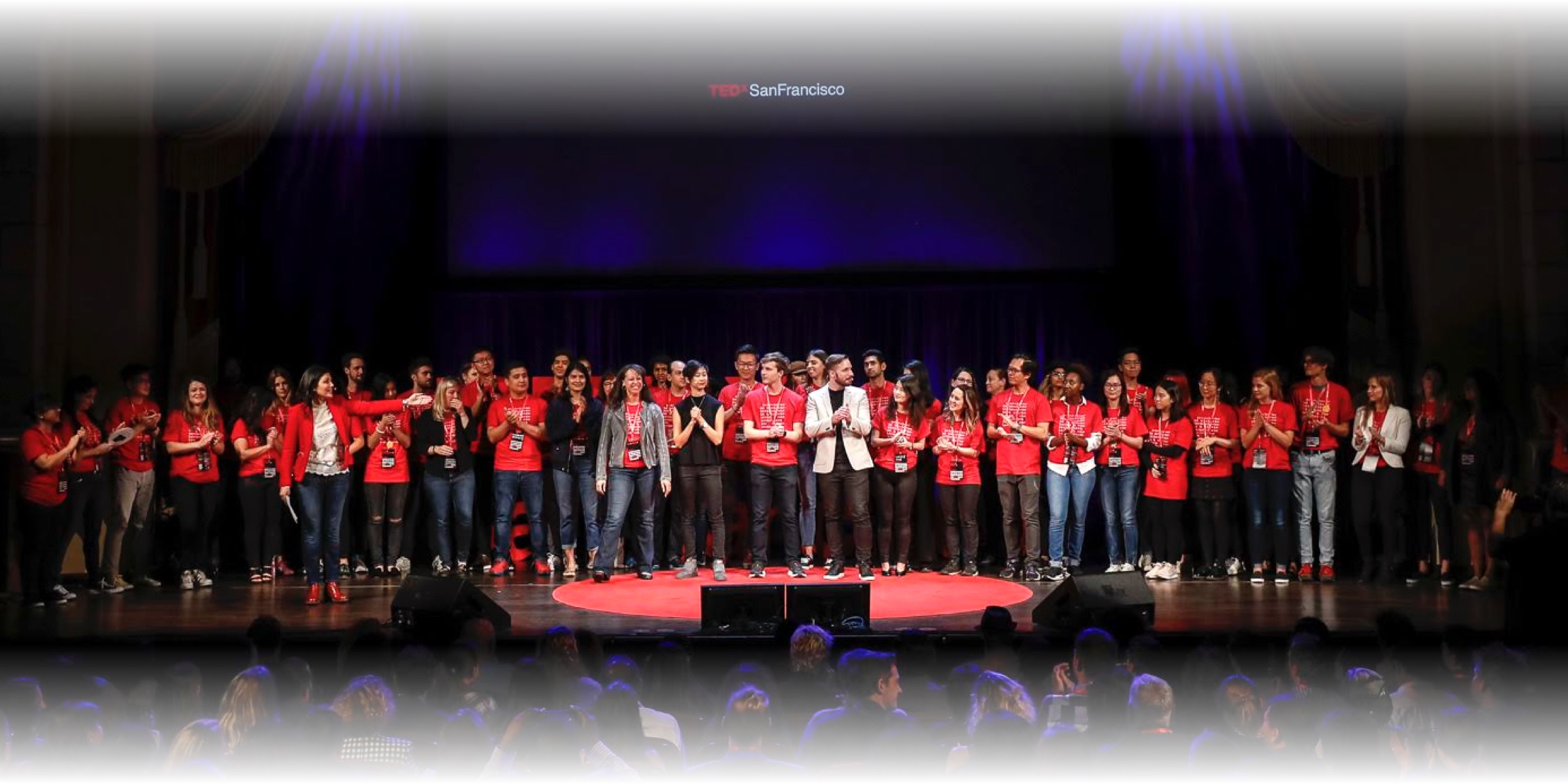 Work of love
TEDxSanFrancisco is made possible by the hard work and collective effort of our volunteer team. Every year, about 80 volunteers from all walks of life come together and contribute thousands of hours for months. Together, we make ideas worth spreading. See the humans behind TEDxSanFrancisco - meet us at Dare To Know this year!