Description
TEDCO Presents:
Navigating The Fascinating Legal World Of IP Strategy

The legal landscape can be one of the most difficult territories for any company to navigate. Nowhere is this more true than when it comes to managing your intangible assets, your Intellectual Property (IP). For many tech companies, their IP is more valuable than anything else the company holds.

Even though IP can be so crucial, companies of all maturity levels struggle to properly oversee their IP strategies. What's better, a patent or a trade secret? Should we monetize our patents? When should we pursue trademarks? How do I copyright my source code? Is open source the way to go? So many questions…

Bottom line, the sooner a company starts thinking about and understanding what its IP is, how to protect it, and where it fits into the company's strategic future, the better. Indeed, a thoughtful IP scheme can be instrumental in competing against larger incumbents and in securing venture capital.

On May 22nd we welcome two IP attorneys from the International Law firm Goodwin LLP, PJ McCarthy and Marty Gomez. They're excited to discuss all this and more.

SPEAKERS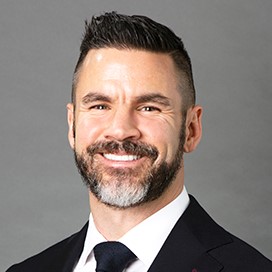 Patrick J. McCarthy (PJ) is a partner in Goodwin's IP Litigation practice. Mr. McCarthy is a first chair patent litigator who litigates complex patent disputes from start to finish across a broad range of complex technologies, especially in the computer, electronic, and mechanical arts. Mr. McCarthy's practice also spans a wide-range of experience with start-ups in non-litigation capacities, such as IP procurement, IP valuation, company valuation, and overall IP and non-IP corporate strategy for clients.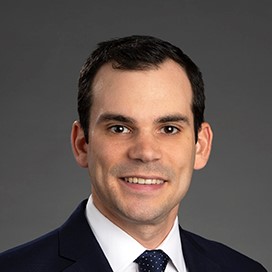 Martin Gomez is an associate in Goodwin's Intellectual Property practice area. He focuses his practice on intellectual property rights counseling, procurement, and enforcement, with particular experience in strategic patent portfolio development, transactional IP diligence, and patent and trade secret litigation. He is also a member of the firm's PTAB/IPR practice group.
Mr. Gomez advises clients ranging from small start-ups to large public companies, as well as research and educational institutions. He advises Goodwin's technology and life sciences clients across a wide spectrum of technologies, and has particular technical expertise in the areas of medical devices, laboratory testing / diagnostic equipment, and healthcare IT. He also regularly advises clients in other technology areas, including clean energy, consumer products, and computer-implemented / software-based technologies.