Description
Finding the Optimal Banking Partner to Increase your Probability of Success
Starting and scaling a new business requires tireless hours of hard work, critical strategic planning, and a little luck. It's important for entrepreneurs to surround themselves with the right team and partners to unlock the full potential of their business. Learn how to get the most out of your banking relationship from Christian Souza, a Vice President with Silicon Valley Bank managing the organization's early stage relationships with high-growth tech companies throughout the Mid-Atlantic region. He will also offer insights on raising capital, VC funding trends nationwide and specific to the DC metro area, and a crash course on venture debt.
SPEAKER
Christian Souza
Vice President of Silicon Valley Bank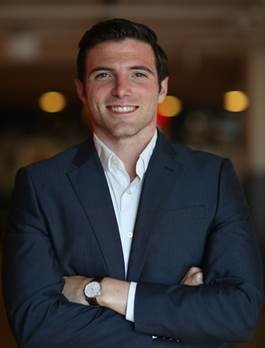 Christian is a trusted business advisor to over 150 tech startups in the DMV area and will discuss the values of working with a technology bank that understands your needs, can open doors with meaningful connections, and offer valuable insights on growing the business. Christian received a B.S. degree in finance from the University of Massachusetts and proudly serves on the Associate Board of BUILD. BUILD DC is a non-profit organization that equips the underprivileged youth of DC with mentors, entrepreneurial based learning, and community to shepherd them from high school through college and into the professional world.