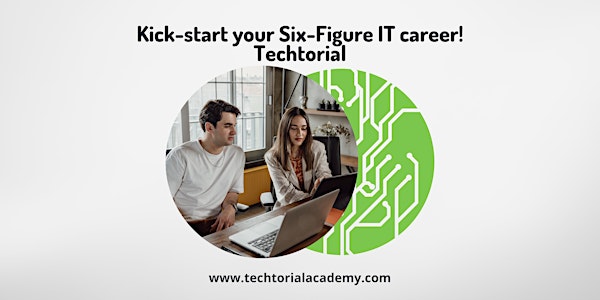 Techtorial Cyber Security Bootcamp Q&A Session
This info session aims to give details about the upcoming Cyber Security courses.
About this event
DO NOT JUST LAND A JOB...
LAUNCH A BRAND NEW CAREER AT TECTORIAL...
This open house session aims to introduce Techtorial BootCamp to candidates. In a two-hour open house, we will answer questions such as:
▶️ What is Cyber Security?
▶️ What does Cybersecurity engineers do? How much do they are making?
▶️ Why do companies hire Cyber Security engineer?
▶️ What subjects and tools do we teach?
▶️ Who can join our Bootcamp?
▶️ What kinds of class formats do we offer?
▶️ Do candidates need to have any IT background?
▶️ Is it easy to find a job?
▶️ How is the IT market? Is there demand for Cyber Security positions?
▶️ How much should you study to be a successful student at Techtorial?
▶️ Why should you choose Techtorial?
▶️ What is the program structure?
▶️ What do you need to do to successfully complete the bootcamp?
We'll also have a Q&A during the info session and no question will be left unanswered.
We look forward to having you join our webinar.
Team Techtorial