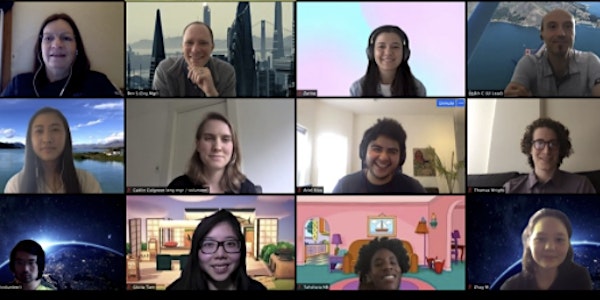 Techtonica's JavaScript Study Group Night
Work through JavaScript exercises with others interested and volunteers from Techtonica
About this event
Techtonica's full-time program is a twelve-month program for local women and non-binary adults with low incomes to transition into careers in the software industry. You can read more about the program here.
This event is for people interested in learning Javascript and later applying for Techtonica to work through JavaScript exercises and code challenges together. There will be technical volunteers who can help.
You'll need a laptop, a camera, Zoom, and a freeCodeCamp account set up. We will send out the Zoom video call link the day of the event.
There may be photography and videography at this event. By registering, you give Techtonica permission to use images or videos that may include you, and to contact you about future Techtonica-related topics, and you agree to Techtonica's Code of Conduct.