TechTalks on Bringing in the Right CTO or Tech Co-Founder

Tuesday, May 21, 2019 from 12:00 PM to 1:30 PM (EDT)
Event Details
Sean Rad is the co-founder and CEO of the dating app Tinder. Alexa Von Tobel is the founder and CEO of the financial education website LearnVest. And Evan Sharp is the co-founder and chief product officer for Pinterest. All three are examples of successful tech entrepreneurs. And none of them has a tech background.
Many startups in Charlotte's entrepreneurial ecosystem find themselves in the same position: They're started by a non-technical founder with a very technical idea. And that's fine, at first. But there will come a time when you will need a CTO or technical co-founder for your startup.
The question is, how do you find the right person for the job?
We'll be digging into that at the next installment of TechTalks, a series of discussions featuring local experts designed to educate entrepreneurs about new technology and tech-related issues. The event, presented by RMCSoft and Advent Coworking, is free and will be held Tuesday, May 21 from noon to 1:30 p.m. at Advent (933 Louise Ave., Charlotte, NC 28204).
Brian Formato, a founder and principal at Groove Management and LeaderSurf, will lead an in-depth conversation with two local experts: Greg Brown and Peter Prakash. Together, they'll discuss the many roles of a startup CTO, why you need one even if you have a developer, what to look for if you decide to hire a remote CTO and what you need to attract top tech talent to your company.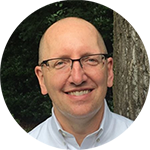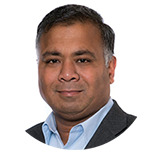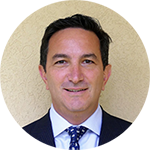 Learn more about our panelists:
Greg Brown is a well-known figure around the Charlotte startup scene and the administrator of Charlotte Angel Fund, a large group of experienced, committed investors in early-stage companies in a variety of industries. He is also the owner and president of Cardinal Finance, where he provides accounting and finance services on a consulting basis to entrepreneurially driven companies. Brown is an experienced financial/operational executive with significant capital markets background. His career has been split between the venture capital industry and his roles as CFO or COO in small public or venture capital-backed private companies. He knows startups inside and out and can offer real-world perspective into the process of building a successful company.
Peter Prakash, ISS Director at Coca-Cola Bottling Co. Consolidated, is a visionary thought leader with a passion for technology, architecture and IT strategy. He has over 20 years of industry experience managing and leading technical teams in various capacities, focusing on M&A, digital transformation, enterprise architecture, BI and application development. He's experienced in creating and leading effective architecture and software development teams, and he'll be bringing all that insight to the table during our conversation.
Brian Formato, a founder and principal at Groove Management and LeaderSurf, will lead the conversation. Formato is a seasoned organizational development, communications and employee engagement professional with more than 20 years of experience in both Fortune 100 and progressive entrepreneurial environments as an innovative leader.
The event is free and lunch will be provided. But space is limited, so register today! Look forward to seeing you there!
About TechTalks:
TechTalks series is a chance for you to improve your knowledge regarding new technology and technology-related issues. Brought by RMCSoft and Advent Coworking, TechTalks target tech startups as well as all other companies utilizing software & digital products in their day-to-day operations.
We cover a wide variety of tech-related topics, offer valuable insights on the best practices, discuss the most common issues, review the tech trends and provide plenty of opportunities to enhance your tech knowledge.

TechTalks one-time and annual sponsorship opportunities are available. Please contact us at info@rmcsoft.com if you'd like a spotlight in exchange for a small contribution.

Have questions about TechTalks on Bringing in the Right CTO or Tech Co-Founder?
Contact RMCSoft
When & Where

Advent Coworking
933 Louise Avenue
#101
Charlotte, NC 28204


Tuesday, May 21, 2019 from 12:00 PM to 1:30 PM (EDT)
Add to my calendar