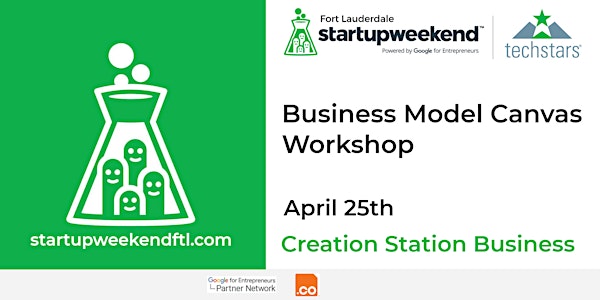 Techstars Business Model Canvas Workshop
When and where
Location
Creation Station Business 100 South Andrews Avenue 7th Floor Fort Lauderdale, FL 33301
Description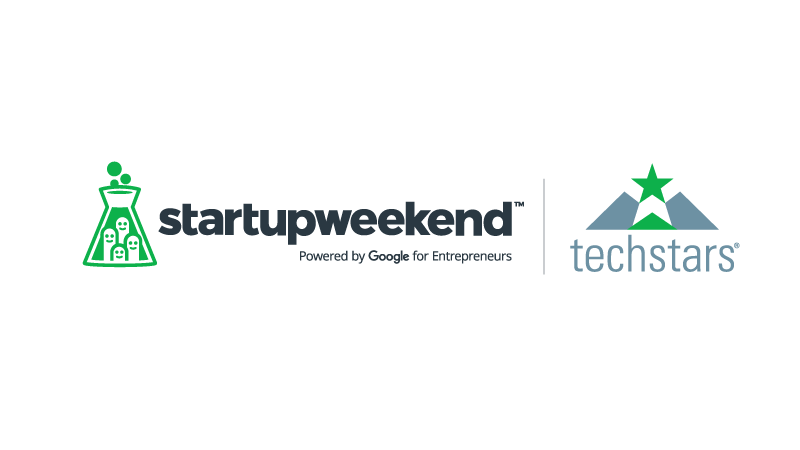 FREE EVENT - OPEN TO THE PUBLIC - LIMITED SEATING
For all event details, please visit http://communities.techstars.com/events/12695
About Techstars Business Model Canvas Workshop: While ideas are fun to talk about, even the best ideas will fail if they do not lead to sustainable operations. Successful startups all have one thing in common: they understand their users' needs and are constantly adapting to meet them.

During this hands-on workshop, you'll learn tips and tricks for interviewing users. Learn about trending business models and immediately apply your knowledge in a hands-on workshop using the business model canvas.

This free pre-event workshop will help Startup Weekend FTL attendees be better prepared to generate their business model.

Even if you do not plan on attending Startup Weekend FTL, the workshop is designed to provide value to the community at large by providing you with tools to help you define your future or refine your existing business model.
LIMITED SEATING - YOU MUST PRE-REGISTER TO BE ADMITTED TO WORKSHOP
Terms of Participation Agreement: It is our job to provide you with an incredible networking and learning opportunity. Our intention is that you meet some amazing people that you might actually start a company with, build relationships with coaches, and learn from your peers. The event is intended to be a collaborative forum for sharing, learning, building, and having fun. As such, by registering as a participant, you acknowledge that any ideas shared by you or anyone else over the course of the event are contributions to the overall experience and community. If you as a participant are worried about someone stealing your ideas, please reconsider your participation in the event itself or simply refrain from sharing specifics about your idea.
As a member of your startup community, you agree to be inclusive of any and all people and their ideas. You agree to act professionally, treat everyone with respect, and treat the event facilities with proper care. You agree that you are responsible for any accidents or damages that you cause. You also agree to not hold Techstars Startup Weekend, your local volunteer team, or any of the event supporters liable for any loss, damage, injury, or any other unforeseeable incident.
By Participating at the event, you grant Techstars Startup Weekend permission to capture photo/video of the event. You can find the exact legal terms on our FAQ Page but to summarize, we want to share your success with the world.
By submitting your information above you agree to the Techstars website's Privacy Policy, and you consent to receive email communication from Techstars and its programs about events and updates that may interest you.