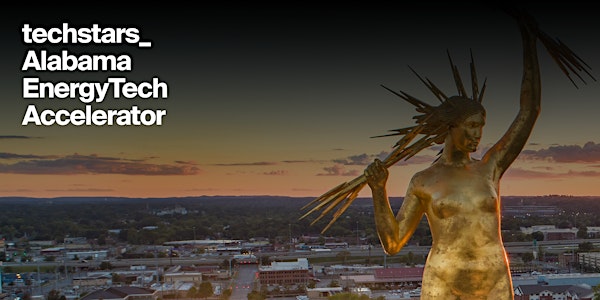 Techstars Alabama EnergyTech Accelerator Demo Day
Join us for the Techstars Alabama EnergyTech Accelerator Demo Day!
About this event
Join us online for Techstars Alabama EnergyTech Virtual Demo Day 2020 to learn about and support the great entrepreneurs in this year's class! Register to gain access to presentations for the ten companies in this year's class. Access will become available on Tuesday, December 8, 2020 at 1 PM CST. Your registration confirmation will provide you with a specific viewing URL at that time.
Link to access event: https://youtu.be/17D6yVpNe0M
This event includes a message from Program Staff and pitches from each of the 10 companies completing the Techstars Alabama Class.
While we'll all miss the excitement and energy of having this event live, we're excited about this new innovation around Demo Day.
Our goal is to build awareness for these amazing companies from around the world. Please share this invitation with your friends and family so we can support these great companies.
We can't wait to share their pitch videos with you soon. Thank you for supporting us and this year's Techstars Alabama EnergyTech Class. If you have any questions, please contact Brooke Gillis, Program Manager, at brooke.gillis @techstars.com.