Description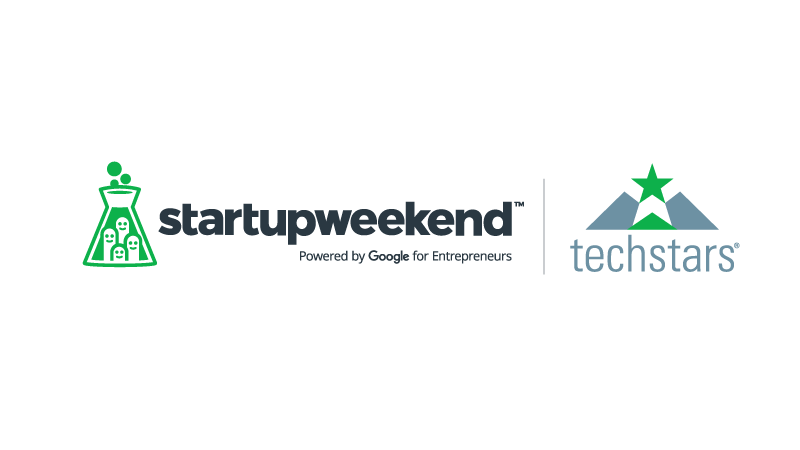 Introducing the second Montreal Startup Weekend Artificial Intelligence edition to the Montreal ecosystem! Montreal Startup Weekend AI (SWAI) will take place between November 23rd-25th at the Notman House. This is the second SW that will be part of a bigger Global initiative in which teams from France, UK, Ireland, Hong-Kong, India, Mexico and Peru will also be hosting SWs in their country!
Tickets & Registration:
For all event details, please visit http://communities.techstars.com/events/13574
Facebook event: https://www.facebook.com/events/1972294826401312/
Global SWAI initiative: https://www.globalswai.co/
For any questions or sponsorship opportunities, email montrealai@startupweekend.org
******La Version Française çi-dessous*****
About
Startup Weekend is a 54-hour competition designed to provide an amazing experiential learning opportunity for AI enthusiasts, developers, designers, and business-minded individuals to come together to create a business. The weekend event is centered on ACTION, INNOVATION, and EDUCATION.
Beginning with Friday night pitches and continuing through testing, business model development, and basic prototype creation, Startup Weekend will culminate on Sunday night with demo presentations to a panel of experienced entrepreneurs and AI experts.
Who you'll meet at Startup Weekend
We're drawing in a diverse crowd of attendees this weekend, with backgrounds in:
AI Enthusiasts (Masters, Ph.D students)
Technical (developers, designers) and
Business (marketers, entrepreneurs)
What you'll get out of the event
Education: learning by doing and hands-on experience.
Co-Founder Dating: create relationships that last long past the weekend.
Have Fun: meant to be fun and entertaining so enjoy it.
Solve local problems with your ideas.
Build Your Network: meet high quality and driven entrepreneurs - like you!
Learn new skills.
Learn How to Launch a Business (and Actually Do It!): the epitome of Lean Startup Methodology.
Mentorship: interact with the movers and shakers in your community.
Get Access to Valuable Startup Resources.

You'll be immersed in the ideal environment for startup magic to happen. Surrounded by smart, passionate people and with the best tools and approaches at your disposal, you'll take giant leaps toward creating a business, becoming a founder, and connecting with the right people and resources. In just 54 hours, you will experience the highs, lows, fun, and pressure that make up life at a startup.
Why Artificial Intelligence?
With major investment from both the government and the tech companies, Montreal is in a good position to become a world leader in AI as it is home to the biggest group of deep learning researchers in the world. It's time to dive into AI now, but not many people know how to use it, let alone implement it in their products. We're bringing together great mentors to help you step it up. The chance to learn and to build the next AI-enterprise is an opportunity for you to immerse yourself in the next emerging technology!
Montreal is taking part of the Global Startup Weekend AI (GSWAI) that connects entrepreneurs, organizing teams, and startup communities around the world. Countries like France, UK, Ireland, Hong-Kong, India, Mexico and Peru have already joined GSWAI and we are proud that Montreal is now a participating city!
What are you waiting for? Take part in this vibrant community!
FAQs: http://startupweekend.org/attendees/faq
QUESTIONS?
To reach out to organizers, send an email to montrealai@startupweekend.org
-----------VERSION EN FRANÇAIS-----------
Nous sommes ravis d'annoncer la 2ème édition du Startup Weekend Montréal en Intelligence Artificielle du 23 au 25 Novembre à Maison Notman!
À Propos
Startup Weekend est une compétition durant 54 heures qui vise à fournir une occasion d'apprentissage expérientiel autant pour les entrepreneurs techniques qu'aux entrepreneurs non-techniques. L'événement est axé sur l'ACTION, l'INNOVATION et l'ÉDUCATION.
Commençant par des pitchs Vendredi en soirée, et continuant avec du testing, du développement de modèle d'affaires, et de la création d'un prototype de base, Startup Weekend se terminera Dimanche soir avec des présentations de démonstration à un panel des entrepreneurs locaux, et des experts en intelligence artificielle.
Qui est-ce que vous rencontrerez au Startup Weekend?
Pour ce week-end, nous pigeont dans une foule diversifiée de participants:
Dans le domaine d'Intelligence Artificielle (étudiants en maîtrise et doctorat)
Travail technique (développeurs, programmeurs, designers)
Affaires, (marketing, entrepreneurs)

Qu'est-ce que vous gagnerez de l'événement ?
De l'éducation: un apprentissage riche par la pratique et l'expérience pratique.
Des rencontres de Co-Fondateurs: créer des relations qui durent même après le week-end.
Du plaisir: l'évènement est amusant et divertissant, donc profitez-en!
Résolution de problèmes locaux par vos idées.
Construction de votre réseau: rencontrez des entrepreneurs pleins de vie et d'inspirations - des gens comme vous!
Apprentissage de nouvelles compétences.
Le Savoir-Faire pour créer une entreprise (et le faire réellement!): La quintessence de la Méthodologie du Lean Startup.
Le mentorat: interagissez avec des personnes influentes dans votre communauté.
Obtention d'accès à de précieuses ressources de démarrage.

Pourquoi l'intelligence artificielle (IA)?
IA est la prochaine technologie émergente, mais pas beaucoup de gens savent comment l'utiliser, et encore moins le mettre en œuvre dans leurs produits. Nous rassemblons d'excellents mentors pour vous aider à comprendre l'utilisation d'IA. Saisissez l'opportunité d'apprendre et de construire la prochaine entreprise d'IA.
Cette édition de Startup Weekend fait parti du Global Startup Weekend AI (GSWAI), qui apporte la connexion nécessaire avec les entrepreneurs, les organisateurs, et les communautés startup autour du monde. Plusieurs pays comme la France, Royaume-Uni, Irlande, Hong-Kong, Inde, Mexique, Pérou sont déjà impliqués au GSWAI et on est très content que Montréal est maintenant une ville participante!
INSCRIVEZ-VOUS:
Facebook: https://www.facebook.com/events/1972294826401312/
QUESTIONS?
Pour communiquer avec les organisateurs, envoyez-nous un courriel au montrealai@startupweekend.org
---
About Techstars Startup Weekend: Techstars Startup Weekends are 54-hour events designed to provide superior experiential education for technical and non-technical entrepreneurs. Beginning with Friday night pitches and continuing through brainstorming, business plan development, and basic prototype creation, Techstars Startup Weekends culminate in Sunday night demos and presentations. Participants create working startups during the event and are able to collaborate with like-minded individuals outside of their daily networks. All teams hear talks by industry leaders and receive valuable feedback from local entrepreneurs. The weekend is centered around action, innovation, and education. Whether you are looking for feedback on an idea, a co-founder, specific skill sets, or a team to help you execute, Techstars Startup Weekends are the perfect environment in which to test your idea and take the first steps towards launching your own startup.
Refund Policy: No refunds will be granted within 7 days of the event if food and drink have already been ordered. Apologies for any inconvenience this may cause.
Terms of Participation Agreement: It is our job to provide you with an incredible networking and learning opportunity. Our intention is that you meet some amazing people that you might actually start a company with, build relationships with coaches, and learn from your peers. The event is intended to be a collaborative forum for sharing, learning, building, and having fun. As such, by registering as a participant, you acknowledge that any ideas shared by you or anyone else over the course of the event are contributions to the overall experience and community. If you as a participant are worried about someone stealing your ideas, please reconsider your participation in the event itself or simply refrain from sharing specifics about your idea.
As a member of your startup community, you agree to be inclusive of any and all people and their ideas. You agree to act professionally, treat everyone with respect, and treat the event facilities with proper care. You agree that you are responsible for any accidents or damages that you cause. You also agree to not hold Techstars Startup Weekend, your local volunteer team, or any of the event supporters liable for any loss, damage, injury, or any other unforeseeable incident.
By Participating at the event, you grant Techstars Startup Weekend permission to capture photo/video of the event. You can find the exact legal terms on our FAQ Page but to summarize, we want to share your success with the world.
By purchasing a ticket to a Techstars Startup Weekend event, you are agreeing to our Terms of Use and Privacy Policy. If you have questions please reach out to privacy@techstars.com.