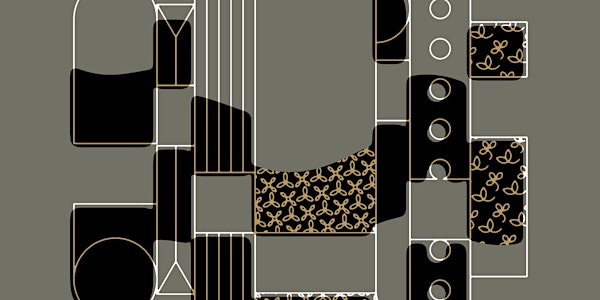 Technological Ecologies
Screening and discussion with World Records, Onyeka Igwe, and Laura Huertas Millán
When and where
Location
e-flux 172 Classon Avenue Brooklyn, NY 11205
About this event
This screening and discussion accompanies the publication of World Records Volume 7: Technological Ecologies, edited by Counter Encounters Collective (Laura Huertas Millán, Onyeka Igwe, Rachael Rakes). Inspired by sites where nature and culture, the organic and the scientific, the human and the more-than-human merge in ways that threaten to dislodge these binaries altogether, this issue thinks through the frame of technological ecologies, which analyzes and contests the division between the ecological and the technological in an array of audiovisual practices. It integrates cinematic and recording devices into embodied, affective, and political nonfiction, resonating with Arturo Escobar's notion of sentipensar (feel-think), which suggests a way of knowing that does not separate thinking from feeling, reason from emotion, knowledge from caring.
Join us at e-flux Screening Room on Tuesday, February 28 at 7pm for a screening of Jeannette Muñoz, Strata of Natural History (2012), Mileidy Orozco Domicó, Mu Drua (2011), Syma Tariq, Partitioned Listening: I hear (colonial) voices (2022), and Taiki Sakpisit, Seeing in the Dark (2021); and a discussion with issue guest editors and Counter Encounters members Onyeka Igwe and Laura Huertas Millán, moderated by World Records editor Jason Fox.
The event is co-sponsored by the NYU Center for Media, Culture, and History.
Jeannette Muñoz, Strata of Natural History (2012, 12 minutes)
A cut into the strata of history. In 1881 a group of Kawéskar natives from Tierra del Fuego were exhibited in human zoos across Europe, organized by the merchant of wild animals Carl Hagenbeck from Hamburg and Rudolf Virchow from Berlin. The tour's final exhibition took place in Zürich in 1882, where most of the Kawéskar already affected by disease finally died. Archival images sometimes seem like faint echoes of history. This film is a personal journey on the invisible yet persistent traces and layers that reverberate in a place like echoes. 
Mileidy Orozco Domicó, Mu Drua (2011, 22 minutes)
Mu Drua [My Land] concerns how the filmmaker, a native woman from the Cañaduzales community of Mutatá (Antioquia), views her land, that which surrounds it, and all that which has changed around it. 
Syma Tariq, excerpt from Partitioned Listening: I hear (colonial) voices (sound only, 2022)
This audio work inquires into and reinterprets some of the British Empire and Commonwealth Collection's archival material. We hear the questions asked to the witnesses of Partition, but their answers are cut out, silenced, as much as possible. The removal of these voices—taken from eight hours of interview tape—protects the living descendants of the interviewees in accordance with the archive's protocols. This leaves only the questions asked.
Taiki Sakpisit, Seeing in the Dark (2021, 29 minutes)
A sensorial, left-field take on Thai political history that moves between a subdued past etched in the landscape of Khao Kho mountain, once a stronghold of communist insurgents, and a dynamic near-present marked by Bangkok's 2021 anti-government protests.
Onyeka Igwe is an artist and researcher working between cinema and installation, born and based in London, UK. Through her work, Onyeka is animated by the question—How do we live together?—with particular interest in how the sensorial, spatial, and noncanonical ways of knowing can provide answers to this question. Her works have been shown in the UK and internationally at film festivals and galleries. She was awarded the New Cinema Award at Berwick Film & Media Arts Festival 2019, the 2020 Arts Foundation Futures Award for Experimental Short Film, and the 2021 Foundwork Artist Prize, and was nominated for the Jarman Award 2022.
Laura Huertas Millán is a Colombian artist and filmmaker based in Paris, France, whose practice stands at the intersection between cinema, contemporary art, and research. Selected in major cinema festivals such as the Berlinale, Toronto International Film Festival (TIFF), International Film Festival Rotterdam, New York Film Festival, and Cinéma du Réel, her films have been awarded at the Locarno Film Festival, FIDMarseille, Doclisboa, and Videobrasil, among others. Several retrospectives of her work have been held internationally in cinematheques, film festivals, art museums, and nonfiction seminars. She works as an educator at Bard MFA and the École nationale supérieure d'arts de Paris Cergy (ENSAPC).
Jason Fox is the founding editor of World Records.
Jeannette Muñoz is a Chilean filmmaker based in Zurich, Switzerland. Her experimental and nonfiction 16mm films have screened widely, including at the New York Film Festival, International Film Festival Rotterdam, Images Festival, Media City, Arsenal Berlin, Ourense Film Festival, Festival Junto de Vista, Centro Galego de Artes da Imaxe (CGAI), Xcèntric, Palais de Glace (Buenos Aires), Festival Internacional de Cine de Valdivia, Videoex, and many other venues.
Mileidy Orozco Domicó is an Emberá Eyabida filmmaker and producer, a mother, and an heir to the knowledge of the ancestral fabric of her people. She has directed many short films, including Mu Drua (My Land, 2011), Jendá (Return, 2012), La Guajira, Bania (Water, 2015), and Truambi (I Sing, 2019).
Syma Tariq is a radio journalist, writer, and editor. She has long had an interest in sound and its relation to politics. She is currently a PhD candidate at the University of the Arts, London, where her research refocuses the historical narratives of the 1947 Partition through the unstable act of listening.
Taiki Sakpisit is a filmmaker and visual artist working in Bangkok. His works explore the underlying tensions and conflicts, and the sense of anticipation in contemporary Thailand, through precise and sensorially overwhelming audio-visual assemblage using a wide range of sounds and images. His films produce heightened and uneasy modes of spectatorship that often relate to the tumultuous socio-political climate in Thailand. Taiki's moving images and experimental shorts have been presented at numerous exhibitions and film festivals. His feature length film The Edge of Daybreak premiered at the International Film Festival Rotterdam in the Tiger Competition and won the FIPRESCI award.
For more information, contact program@e-flux.com.
Accessibility                 
–Two flights of stairs lead up to the building's front entrance at 172 Classon Avenue.      
–For elevator access, please RSVP to program@e-flux.com. The building has a freight elevator which leads into the e-flux office space. Entrance to the elevator is nearest to 180 Classon Ave (a garage door). We have a ramp for the steps within the space.               
–e-flux has an ADA-compliant bathroom. There are no steps between the Screening Room and this bathroom.