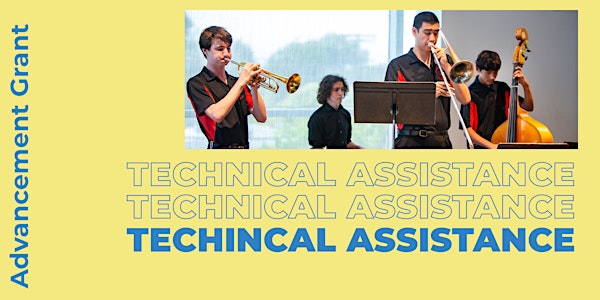 Technical Assistance Virtual Office Hours #3
Open office hours for the 2023-2024 Advancement Grant Cycle
By LA County Arts Education Collective
Date and time
Thursday, March 2 · 10am - 12pm PST
About this event
Advancement Grant Virtual Office Hours
The Advancement Grant offers financial support to Los Angeles County school districts working to provide quality arts education to all students. Districts may apply for matching funds of up to $25,000.
We are offering drop-in virtual office hours to support districts in applying for funding. Arts and Culture staff will be available to answer your questions. We encourage you to view the recorded workshops series before attending and bring questions for discussion.
Thursday, March 2
Virtual Office Hours: 10:00 am - noon
Please Note: Arts Ed Collective staff will be hosting 3 virtual office hour sessions to answer questions for school districts interested in applying for the Advancement Grant. There will be no presentations at these events. Please visit our website to view the recorded workshop series by topic.
About the organizer
The Los Angeles County Arts Education Collective is a public-private, collective impact initiative dedicated to making the arts a core part of every child's growth and development. Established in 2002 by the LA County Board of Supervisors, the Arts Ed Collective works to advance goals and strategies outlined in the new LA County Regional Blueprint for Arts Education. With a commitment to prioritizing resources for youth historically excluded from learning in the arts, the initiative supports regional efforts to expand school-based arts education, community-based arts education, learning and leadership among practitioners and advocates, creative career pathways for youth, research and evaluation, and public awareness about the value of arts education. The initiative is coordinated by the LA County Department of Arts and Culture.