Description

Digitalization in The Built Environment - May 15th
New technologies including drones, autonomous equipments, IoT, collaboration softwares, AR/VR as well as 3D printing are revolutionizing the Construction industry. In 2017, more than $735M was invested across 95+ deals to construction tech companies. This TechMeeting will feature state-of-the art technologies from across the Construction industry, and include a panel discussion with key opinion leaders and stakeholders who will discuss the transformations happening in this sector. This discussion will be followed by a startup pitch session and a networking cocktail.
PANEL:

STARTUPS: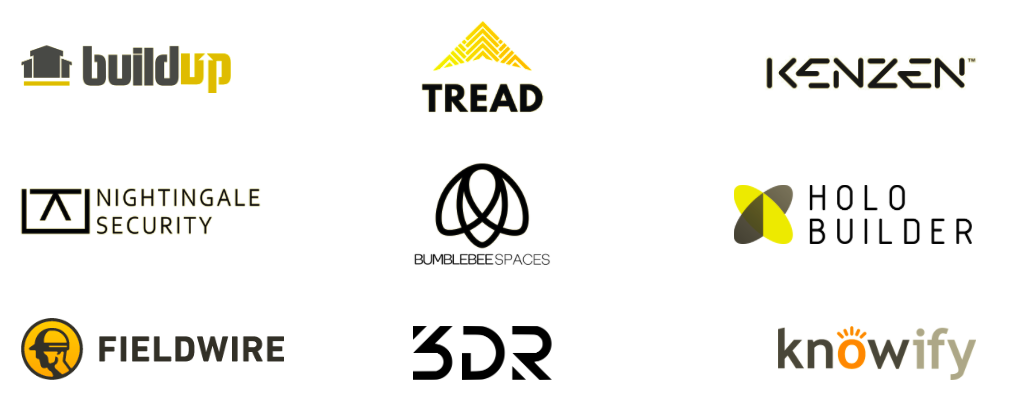 Holobuilder - www.holobuilder.com
Kenzen - www.kenzen.com
Tread - https://tread.io
Fieldwire - www.fieldwire.com
Knowify - www.knowify.com
BuildUp - www.buildup.co
Nightingale Security - https://www.nightingalesecurity.com
3D Robotics - https://3dr.com
Bumblebee Spaces - www.bumblebeespaces.com
WHERE: Paris Region Entreprises USA
2415 Third Street, Suite 231
San Francisco, CA 94107
Free parking in adjacent streets or metered parking at 901 Illinois Street.
WHEN: Wednesday, May 15th 2019 - 5:30pm - 8:30pm
05:30 PM Registration
06:00 PM Introduction - Global Open Innovation Network
06:05 PM Panel
06:40 PM Startups Pitches - 3 min pitch followed by Q&A
07:30 PM Networking Cocktail

GLOBAL OPEN INNOVATION NETWORK U.S. MEMBERS

The Global Open Innovation Network supports the