Location
CoBiz Richmond, Inc.
1503 Macdonald Avenue
Suite A
Richmond, CA 94801
About this event
CoBiz and Computer Information Station, Inc. present the TechLit Workshop Series, every 2nd and 3rd Wednesday, to provide an opportunity for entrepreneurs, professionals, and residents to improve their use of everyday tech tools, which will in turn, improve their confidence with technology and ultimately, their productivity, efficiency, and teamwork.
Topics which will be explored include but are not limited to:
Workshop Session 1 - Intro to Business Technology
• Why?
• How do I get started?
• What Operating System is best for my business?
o Windows
o Mac
o Linux
• How do I manage and protect my equipment?
o Asset management
o Warranty
o Life cycle
• What software do I need?
o Productivity
o Accounting/Financial
o Security
• How do I get it all up and running?
Workshop Session 2 - How does Office 365 work?
• Branded domain name
• Integrated tools
o Word, Excel, PowerPoint
• Productivity
• Process automation
• Collaboration
Workshop Session 3 - Cybersecurity
• Why?
o 'Threat Actors' are out to get to your data
▪ Ransomware attacks are on the rise
o Anti-Virus is not enough
▪ Beware of FREE Anti-Virus software
o The human element
• How?
o Increase staff awareness
o Build resilience into your network
o Secure the edge and the endpoints
• Identity Management
Workshop Session 4 - Accounting / Financials
• Why and How?
Workshop Session 5 - Business Continuity Disaster Recovery
• Why?
o Loss of data = Loss of revenue
o Recovery from disaster or breach
• How?
o Data backup and offsite replication
o Data Loss Prevention (DLP)
o Instant recovery of critical systems and applications
o Ransomware protection
o Policies and strategies
Workshop Session 6 - Identity Management
• Why?
• How?
o Password manager
o Analysis of password retention and creation policies
Workshop Session 7 - Cloud Enablement
• Why?
• What is the cloud?
• How can the cloud help my business grow?
Workshop Session 8 - Business Process Automation
• Why?
o Increase efficiency and productivity
o Reduce/eliminate mistakes
o Powerful and versatile
• How?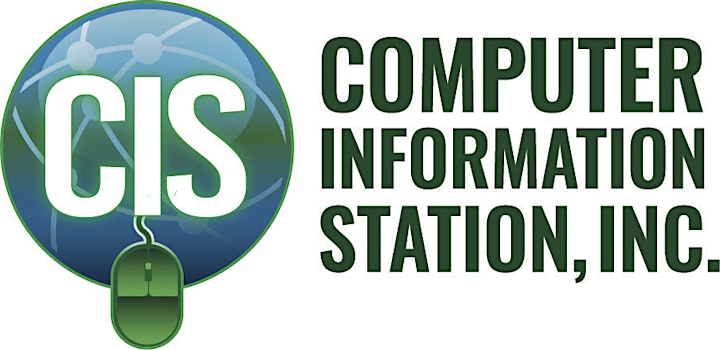 Computer Information Station, Inc. (CIS) provides Premier IT Solutions, Services, and Supports of Small and Medium Enterprises, large corporations, and government entities. Founded and led by technologist Dana Brewer, CIS provides:
Managed IT Solutions
Infrastructure Management
Technology Solutions
Cloud Solutions
Cyber Security
Remote Support
Microsoft 365
Endpoint Protection
Disaster Recovery
United Communications
To learn more, visit https://www.cisnetworks.net/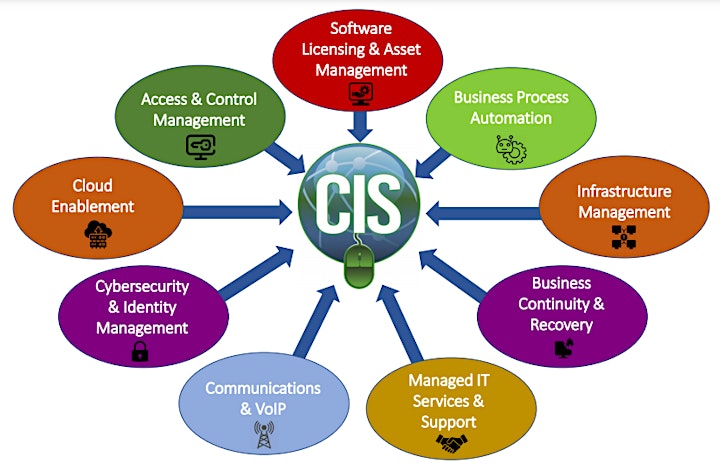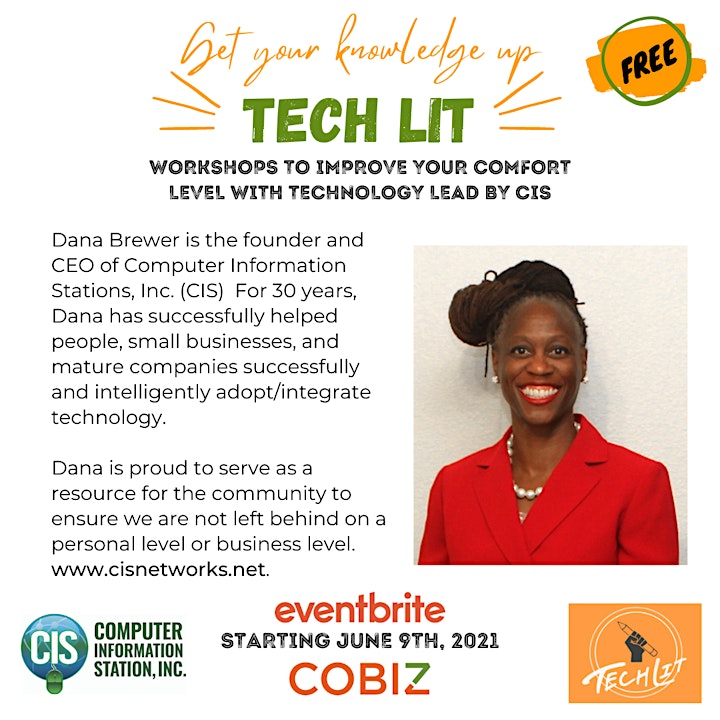 About Dana Brewer
Hi, my name is Dana Brewer, and my company is Computer Information Station, Inc.
You have heard the story a million times, "I started my business on a shoestring budget, and now…"
Well, this is not that story. Do you know the little plastic that wraps the end of your shoelaces? I started my business back in 1988 on a fiber of that shoestring. No, really! I have fought through many obstacles and come out still standing.
I chose an industry that males and non-minorities dominate. Not that that is a bad thing, but you can imagine what my journey must have been. Hard work, determination, and a never-give-up attitude helped me to prevail and succeed. You know what? I am proud of my company and what we have been able to accomplish in our 30+ years.
I cut my teeth in the IT industry starting in 1982 by putting my education to work for my clients and me.
I did not listen to the naysayers. I had a dream and a plan, and I went for it. I learned how to help my clients' businesses succeed by understanding their business and applying my IT knowledge and skillset to their real-world problems. These partnerships were and still are matches made in heaven.
I have met and worked with some amazing people in just about every industry you can name through the years. I am a product of the community and feel a profound responsibility to give back to the community. I have helped businesses grow. I have watched my client's children grow and helped quite a few along their career path. I have created jobs in the community and provided sorely needed job skills training to the underserved. My company has homegrown IT thought leaders who are now making a positive impact in their own way.
Simply put, CIS enables business to compete in the changing landscape that is the modern digital marketplace. We can help you do the same.

9,000 square feet of workspace, community, and resources for entrepreneurs, professionals, creatives, students, and residents to convene, collaborate, and conduct business. To learn more, visit www.cobizrichmond.com