Sales Have Ended
Registrations are closed
Registration is sold out. Please sign up for the waitlist.
Sales Have Ended
Registrations are closed
Registration is sold out. Please sign up for the waitlist.
Description
Nov. 13 at TechFire: The Future of AR & VR
Presented by WSGR • Hosted by Luma Launch
5:30 pm, November 13, 2018 • Santa Monica
Join TechFire and our presenting sponsor WSGR and host Luma Launch for the next event in our popular series of Westside events, as we explore the future of AR, VR, and more.
SPEAKERS:
Gil Baron, Co-Founder/CEO, Mindshow
Gil Baron is the Co-Founder and CEO of Mindshow, a VR startup funded by Greylock, DFJ and other investors. Founded in 2014 and based in L.A., Mindshow creates revolutionary software for creativity in VR. Mindshow's simple and fun story creation software is accessible to anyone. Before launching Mindshow, Baron was a creative director, a visual effects supervisor, and an active DGA guild director who created graphically driven spots for nationally recognized brand names. As a CG technical supervisor for feature films, he created the 3D for the signature CG bullet wake effects on the first Matrix film's bullet time sequences.
Nathan Burba, Co-Founder & President, Survios
Nathan Burba is the Co-Founder and President of Survios, a developer of virtual reality software and games including the titles Raw Data, Sprint Vector, Electronauts and CREED: Rise To Glory. Survios' first VR game, Raw Data reached #1 on Steam's global topsellerslist, and was the first VR game to reach $1 million in sales in one month. The company is backed by $54 million in funding from Shasta Ventures, Lux Capital and MGM, and has built partnerships with AT&T, Intel, IMAX, Sony and Nvidia among others. It also operates Survios branded Virtual Reality Arcades and a worldwide VR software distribution network operating in 36 countries.
Before founding Survios, Nathan was the Director of Product Holodeck, a joint research effort between the Mixed Reality Lab and the Advanced Games program at the University of Southern California. He also authored a book on iOS game development, the Cocos2d-iPhone Cookbook.
Nicole St.Jean
Content and Partnerships, TheWaveVR
Nicole St.Jean oversees the content team at TheWaveVR, a social VR music and arts platform. TheWaveVR is for people who love music, enabling them to view, host, and socialize in shows worldwide, anytime, anywhere. The company's investors include Upfront Ventures, Kleiner Perkins, Greycroft VR Gaming Tracker Fund, The VR Fund, Andy Ross from OK Go, and more.
Nicole previously was VP Content for 8i (maker of the AR apple Holo), and served as Twitter's Head of Music Industry Relations, and VP of Artist Relations for Topspin Media. Nicole is also a Techstars mentor.
MODERATOR: Kenji (Ken) Funahashi, Partner, Wilson Sonsini Goodrich & Rosati
Kenji (Ken) Funahashi is a partner in the Los Angeles office of Wilson Sonsini Goodrich & Rosati, where his practice focuses on corporate and securities law. Ken has handled more than $10 billion in financings, mergers and acquisitions, joint ventures, and IPOs, including hundreds of private and public financing transactions for entrepreneurs and investors. Ken's practice focuses on the representation of technology, life sciences, healthcare, and other growth companies throughout the United States and internationally. Representative clients include AR/VR, software, SaaS, IT, IoT, cyber security, aerospace, robotics, e-gaming, and blockchain entrepreneurs and investors in the technology area, and genomics, diagnostics, biologics, pharmaceuticals, medical device, and digital health entrepreneurs and investors in the life sciences and healthcare fields. In addition to practicing in California's technology clusters for over two decades, Ken has studied and worked abroad and has extensive experience in cross-border transactions in Asia and Europe.
Presenting Sponsor: Wilson Sonsini Goodrich & Rosati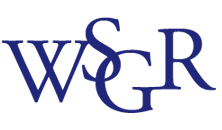 Wilson Sonsini Goodrich & Rosati is the premier legal advisor to technology, life sciences, and other growth enterprises worldwide. Our deepest thanks to WSGR for making this event possible, and for all they do for the LA tech ecosystem.
Hosted by: Luma Launch

Special thanks to Luma Launch, for hosting the event at their accelerator space in Santa Monica, and kudos for all they're doing to help grow the LA tech ecosystem.
Nov. 13, 2018 *
5:30 pm: doors open
6:00 pm: panel discussion
7:00 pm: reception
(*note the earlier time vs. our prior events)
Note: By RSVPing, you agree that your registration contact information may be shared with our host, Luma.