Description
Event Introduction
The Hackathon is a staple of all our TechCrunch events. Each team has 24 hours to design and develop a proof of concept. Judging and awards comes from the most innovative companies in the world. This year, TechCrunch will collaborate with Cyberport to hold a blockchain Hackathon in Hong Kong.
Who can participate
Everyone interested in technology is welcome to join. You can come to share your ideas, broaden your horizons, and test your skills. We want to learn from you, even if there's no mature product or clear business model. We want imagination and unconstrained innovation!
Principles
Ownership and Intellectual Property Right
The Ownership and the Intellectual Property Right of the products produced during the Hackathon competition belong to their producers completely, and could be used on their own will.
All the participants should sign the Non-Disclosure Agreement for APIs at Hackathon in TechCrunch Hong Kong, 2018.
Participants
Both individual participants and teams are acceptable. To be noticed, the limit of members for each team is 5.
Presentation
You should run your product and present it to the public. If you do not finish your presentation, don't worry! Just try your best.
Awards
The jury of Hackathon consists of experts and the delegates from the sponsors. At the end of Hackathon, comprehensively concerning the performance of each team during the whole competition period, we would award the top participants with the grand prix or other special awards, including the Most Innovative Product, the Most Valuable Product, and the Most Completed Product.
Registration Qualification
We suggest that participants had better have 3-5 members on a team. However, if you think you've owned sufficient capacity to be both a front-end engineer and a developer, individual participants are also acceptable. Registration information should include division of the work, name list and an introduction of your program.
We agree that it would offer better help if you've already have a mature idea before coming to Hackathon. Nevertheless, you are not allowed to bring a semi-finished or finished product to the competition. Besides, if you have a strong will to participate in Hackathon but find it difficult to have partners with you, you could note down in your registration information along with related details, and tell us the role you could play in a team. Then you could directly build your team with other participants who are in favor on the spot. We would patiently and conscientiously assess your registration information, and finalize the list of participants.
Schedule
Registration:
NOW –8th November
Competition:
10th Nov– 11th NovThose teams that have passed the qualification assessment could be accessible to the Final. According to results of final evaluation, top 1 teams would be awarded.
TechCrunch Rewards
1.Everyone gets Two-day TechCrunch 2018 International City Event – Shenzhen ticket if their program could be submitted successfully
2.TechCrunch International City Event 2018 – Shenzhen Hackathon certificate of honor.
3.Sponsor souvenir T-shirt

First day
9:00 a.m. Sign in&Team up
10:00 a.m. Introduction of Principles
11:00-11:30 a.m. Free developing
11:30 a.m. Lunch
1:00-6:00 p.m. Free developing
6:00 p.m. Dinner
9:00 p.m. Break(Food &Snacks)
Second day
8:00 a.m. Breakfast
9:30 a.m. Submit products to the judging system
10:00 a.m. End of developing。 Audiences allow to enter in
11:00 a.m. Demo/Presentation time for teams 3min for each team
11:30 a.m. Lunch (Demo is still going)
2:00-3:00 p.m. Announce the winner teams & prize-awarding ceremony(will adjust the end time according to the situations)
3:00 p.m. Hackathon end
Challenge
1.
WANXIANG BLOCKCHAIN LABS
Task: How to design a blockchain-based, decentralized identity system for financial services?
Challenge Description
Description:
Identity systems, like user names and user data, are a key element of most commercial services. Examples of identity systems include social media accounts, credit scoring accounts, public services accounts, and digital wallet accounts.
Currently, almost all online identity systems are managed by centralized parties. Your accounts and data are controlled by third parties and stored on their servers. The disadvantage of this approach is its lack of protection to users on the unauthorized use of their data, its lack of data portability for users to transfer data to other platforms, and its susceptibility to malicious hacking.
Many people believe that blockchains, through their use of public-private key cryptography and secure shared ledgers, allow for decentralized control of user identity data. As identity is at the heart of many financial applications (for example, a financial provider needs to verify that a user has the authority to transfer assets or data, and the financial provider needs to have a secure ledger to track which users own which assets or data), there are strong opportunities to create decentralized identity systems that improve user experience in financial services.
Challenge Prize:
Champion: Cash prize of $30000 HKD
1st Runner-up:Prizes worth up to $15000 HKD
2nd Runner-up:Prizes worth up to $5000 HKD
Hackathon strategic partner: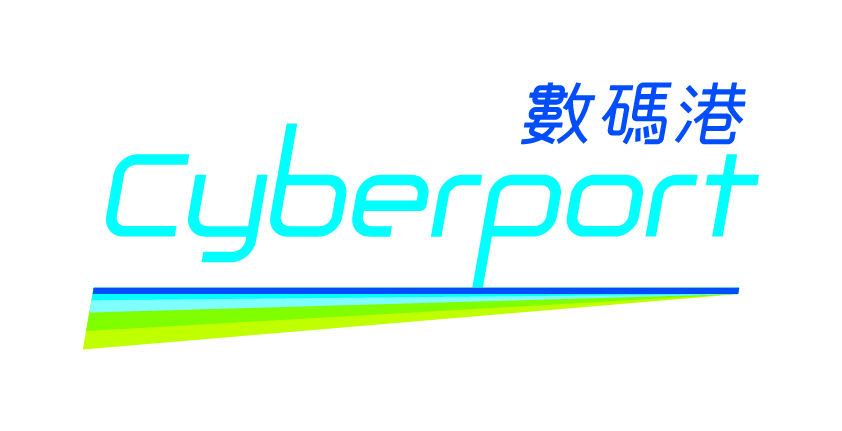 About Hong Kong Cyberport
Cyberport is an innovative digital community with over 1,000 technology companies. It is managed by Hong Kong Cyberport Management Company Limited, which is wholly owned by the Hong Kong SAR Government. With the vision to become a main force in developing the digital tech industry as a key economic driver of Hong Kong, Cyberport is committed to nurturing youth, start-ups and entrepreneurs to grow in the digital industry by connecting them to strategic partners and investors, driving collaboration with local and international business partners to create new opportunities, and accelerating digital adoption amongst corporates and SMEs. Cyberport focuses on building key clusters of digital tech, namely FinTech, Big Data/AI, e-commerce and IoT/Wearables, to foster the development of Hong Kong into a "Smart City". With a committed team of professionals providing all rounded value added services to support our digital community and an array of state-of-the-art tech facilities, Cyberport is the flagship for Hong Kong's digital tech industry.

About
WANXIANG BLOCKCHAIN LABS
Funded by China Wanxiang Holdings, Wanxiang Blockchain Labs is a non-profit research institution focusing on Blockchain technology. Wanxiang Blockchain Labs provides support for the research, entrepreneurship, developments and applications in the industry. It will also provide reference information for regulatory bodies. Overall, Wanxiang Blockchain Labs dedicate itself to the promotion and application of Blockchain industry, and to explore how the technology will be contributing to the development of the economy and the society.
As the first research organization in China and determines to devote itself to promote the development of blockchain technology globally, Wanxiang Blockchain Labs has been hosting global blockchain summits in China, which have become one of the most influential industrial events in Asia. Through these efforts, participants from various industries have showed great interest in blockchain technology and the known the potential of what it could bring to the world.
Organizer of "TechCrunch International City Event"-Hong Kong Hackathon
TechCrunch is a leading technology media property, dedicated to obsessively profiling startups, reviewing new Internet products, and breaking tech news. Founded in June 2005, TechCrunch and its network of websites now reach over 12 million unique visitors and draw more than 37 million page views per month. The TechCrunch community includes more than 2 million friends and followers on Twitter, Facebook, LinkedIn, Google and other social media. The TechCrunch conference series combines leading innovator interviews with a startup launch competition and attracts over 2,000 attendees in New York, San Francisco, Beijing, and Shanghai. It has been four years since TechCrunch.cn and the TechCrunch China Summit landed in China. In that time, we have seen 9 sessions in Beijing and Shanghai with more than 650 speaker, including the world's most famous entrepreneur, venture investor like Alphabet/Google CEO Mr. Eric Schmidt, Xiaoping Xu, Fan Bao, Kaifu Li, Yossi Vardi, Davide Cole, and Huateng Ma, CEO of Tencent as well as other high-profile guests from around the world from companies including, Twitter, ZTE, DJI, Xiaomi, iRobot, Smartisan, Mobike, Sogou, Mogujie, Ele.me, and NextVR.
Each session has attracted 200+ startups, 170+ media around the world, furthermore, our feature VC Meetup sessions attracted 800+ startups to participate. The annual TechCrunch Summit is the definitive international venture conference in China.