Description
TECH WARS: Two sides of digital startups
How to fight with the dark side of the business?
Presented by Global Tech Leaders in NY
Join us for this live event in New York City as we uncover the dark and light sides of your business. Our special guests will show you ways to scale your digital startup to new heights.
Specifically, we'll be covering:
Host: Matt Łach, Railwaymen
5:00 - 5:40 Panel discussion
1) Join forces with an external team for a long-term partnership and high-quality tech talent. (No droids allowed)

This panel discussion features a variety of successful companies and startups, who've been supported by the most popular accelerators. Panelists will share the epic battles behind their businesses, detail how an external team contributed to their victories, and discuss challenges faced along the way.
Host: Successful companies and startups, also supported by the most popular accelerators.

Host: Lukasz Mlynek, Railwaymen
Guests:
Alison Berna & Tom DelPizzo, Appleseeds
Warren Turk, TherapyfindR
Lauren Pawell, Bixa Media

Check the interview with Christine Boulware, CEO & Founder of itsashort.com
5:40 - 5:50 - Questions & Answers
5:50 - 6:10
2) Improve team communication, without relying on Jedi mind tricks.
Poor communication among teams is the carbonite to your growth. Your business will quickly be lost to the dark side if your entire team isn't on board with all the pivoting required for startups. Join business communications consultant, Jason Rowlett, as he shares his framework for building teams that grow together, despite challenges thrown their way, so you can amplify your business success.
Host: Jason Rowlett
6.10 - 6.20 - Questions & Answers
6.20 - 6.50
3) Common f*ckups in the process of app development (that you want to avoid)
We all have our success and failure stories. During this discussion, we will compare the expectations vs reality when it comes to the startup development process. We'll share what works and what doesn't, so you can make sure you avoid the most disastrous pitfalls when building your product.
**Skywalker skills not required.
Host: Craig Bromberg, Kowala, Blockchain
6.50 - 7.20
Q&A Session with our special guests
Yes, you should tell everyone about your failures!
The concept of the session is simple – three entrepreneurs - our guests from the panel discussion -- have five minutes to share the tale of their biggest business failure. Afterwards, the audience can ask questions.
Host:
Alison Berna & Tom DelPizzo, Appleseeds 5min
Jason Rowlett
Warren Turk, TherapyfindR
Lauren Pawell, Bixa Media
Lukasz & Weronika, Railwaymen
4) Networking Session & Drinks
Network with like-minded tech leaders who love to talk tech and exchange fresh ideas. This event will help you embrace the dark and light sides of the business, ignite your energy and activate your next steps in your startup.
When: 06/27/18
Where: Manhattan, 91 E 3rd street New York, 10003 United States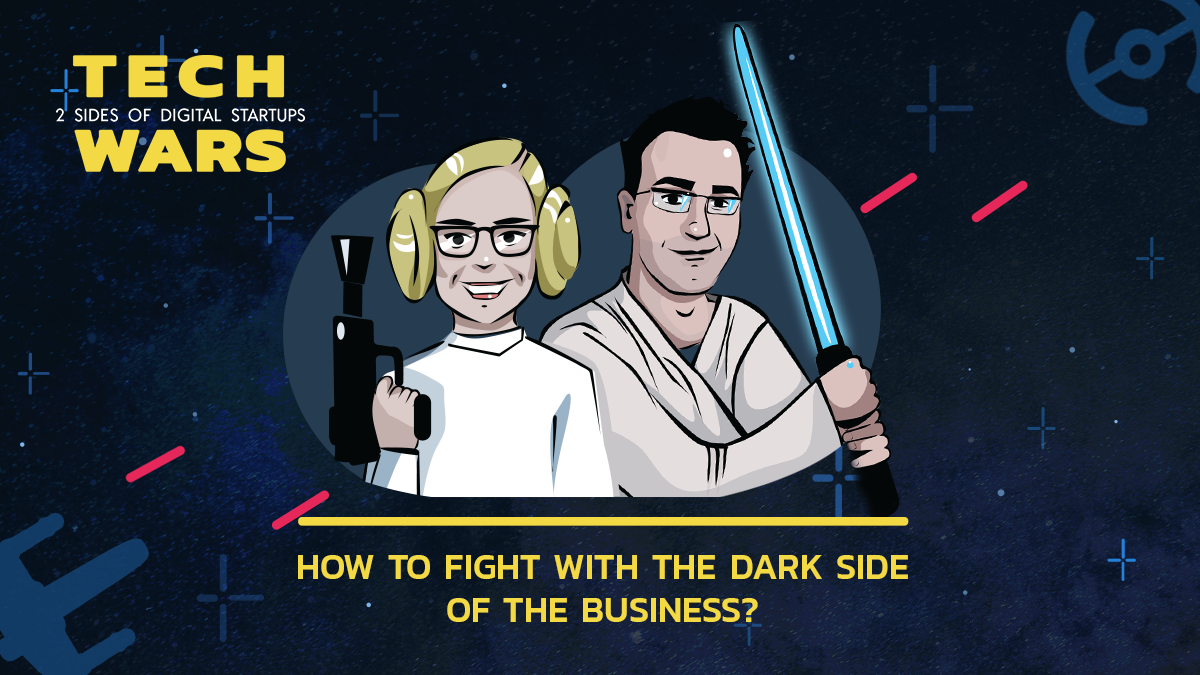 Our Partners: