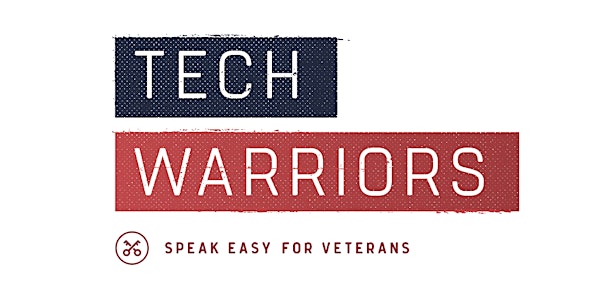 Tech Warriors: Speak Easy for Veterans Part II
When and where
Location
47 S Meridian St Indianapolis, IN 46204
Description
The Speak Easy is proud to host Part II of our quarterly event, Tech Warriors. Tech Warriors seeks to connect Veterans with opportunities in local tech companies and educate tech leaders on the advantages of hiring veterans.
There are dozens of groups and member organizations supporting Veterans in Central Indiana, but they lacked a "home base". In coordination with Indianapolis' Veteran Service Office and Circle City Vets and DK New Media (a Veteran-owned organization), the Speak Easy wanted to be that home base. The Speak Easy has opened its doors to Veterans and Veteran Groups with a significantly discounted monthly membership cost.
Douglas Karr, CEO of DK New Media, worked with Danielle McDowell, Executive Director of the Speak Easy, to launch Tech Warriors. Tech Warriors is a quarterly meeting to bring the technology community, regional civic leaders, and veterans together under the Speak Easy roof. Simultaneously, DK New Media launched VeteranCast out of its studio in the Speak Easy downtown. VeteranCast is a podcast dedicated to spreading the word on these initiatives. http://www.veterancast.com
Join our city's Veteran Groups, Civic Leaders, and Technology Companies to learn more about why Veterans are an amazing resource to the Technology community. And, if you're a Veteran, come out for a night of networking and opportunities to either join a great tech company or launch your own.
Join us March 6th, from 5:30-7:30 PM for a casual gathering over a beer and a meal as we bring these communities together!