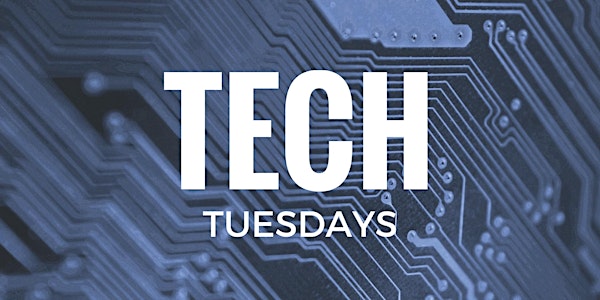 Tech Tuesdays
When and where
Location
Dial Center for Computer Sciences 2407 Carpenter Avenue Des Moines, IA 50311
Description
Join ITS staff for the next sessions of Tech Tuesdays. All sessions will include time for Q&A (and cookies!).

Each month we'll have a different topic designed to provide you with resources to use technology more efficiently in your job (and possibly your life). Feel free to sign up for one session, or all four, topics and dates are listed below. Attendance at Tech Tuesdays will also count towards BUILD credit for 2017-18.

All sessions will be held in the Dial Center Large Conference Room from 2-2:50 p.m.
UPCOMING DATES & TOPICS:
Tuesday, Feb. 13: Tech Troubleshooting
Taught by ITS staff
What do you do when your tech acts up? Learn what steps to take, where to go for troubleshooting information, and how and when to bring in help.
Tuesday, March 6: Keeping your Identity Safe
Taught by Peter Lundstedt, Director, Information Security & Compliance
Six months after the Equifax breach. How do you protect your identity when exposure is common?
Tuesday, April 10: Getting Help with Microsoft Office
Taught by ITS staff
Spreadsheets lacking? Email out of control? Find out where you can learn more and start on the path to becoming a Microsoft Office pro.

Tuesday, May 8: Video Conferencing
Taught by Karly Good and Clayton Mitchell
Need to connect face to face with someone off campus? Learn about the video conferencing tools available to faculty and staff.