Description
Exciting technology talks about VR, development, and open source geared for experienced and beginner software developers and other technical professionals and those looking to take the plunge!
- Great talks
- Free Beer, pizza, coffee and appetizers!
- General Admission / Open to the public
**PLEASE REGISTER FOR US TO ESTIMATE FOOD AND DRINK
Speakers
From AAA Games to Independent Virtual Reality
Hear lessons learned from a local VR/AR/MR developer. Richard Terrell (former EA), will share about his experience moving from AAA gaming to independent VR/AR development. Rick will be sharing his typical VR/AR workflow and mention special considerations for design and development in VR and AR. If you are a developer in web, mobile or gaming, this could be a good place to shine some light on VR development if this has interested you.
Richard Terrell (Rick) has worked in AAA video games, defense simulation, web development and now independently in VR and AR development. Although Rick is an engineer at heart, with a background in Computer Science, he also has his MBA and has done a fair amount of business development and project management. Outside of work he spends time with family and likes to serve his local church.
Developers Need to Pay Attention to Licenses
We developers have become so comfortable with open source that we often make the mistake of not paying attention to the licenses of the software we are using, in some cases, even mistakenly using closed source software as if it were open source - opening our companies up to liabilities.

Brian Rinaldi is the Developer Programs Manager at Progress (formerly Telerik). He is a frequent author and speaker and serves as co-editor on the popular Mobile Web Weekly newsletter. He authored a report and a book, both on static site generators, for O'Reilly. Brian is a relatively recent transplant to Orlando by way of Boston.
Touting about Routing
With over 10 years professional experience in software development, Daniel has built apps and led teams within the financial, hosting and colocation, eCommerce, ePrescribing and education industries. Daniel has helped build the software for a successful financial tech startup and often competes in hack-a-thons for fun.

An exploration of the philosophy and implementation of React Router 4 regarding the new dynamic and nested routing capabilities. We'll go through a simple box of rocks application highlighting examples of react router 4 features.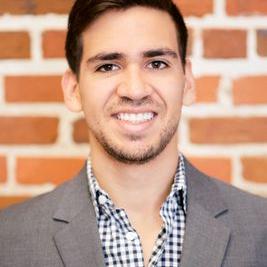 Music and Programming
How does music relate to code? I don't know, but David does.

David Khourshid is a Microsoft software engineer based right here in Orlando. He is passionate about open-source, complex user interfaces and animations, cutting-edge front-end technologies, and helping the web community in any way he can. When he's not at a computer keyboard, he's behind a piano keyboard, or traveling.
The Junior Dev & You
Going over why hiring junior developers can lead to better long-term outcomes for your team and company.

Jenell Pizarro is a front end developer who just so happens to work at Skillcrush. She adores poring over every bit of JS code that comes across her screen and amassing way too many coding resources and books.


If you have a great talk you want to submit please reach out to jacques (at) fattmerchant.com or send me a text on 561.339.9690.