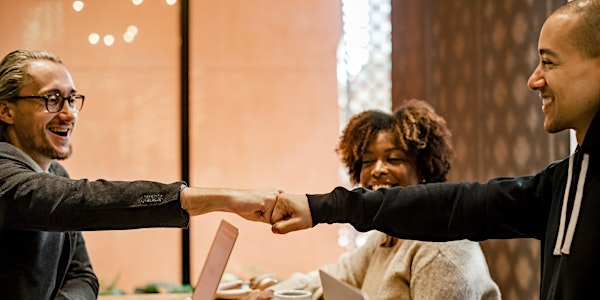 Tech Talent Showcase: Web Developers, Data Scientists + UX Designers
When and where
Location
ForthLevel 845 West Washington Blvd. Fourth Floor Chicago, IL 60607
Description
Looking for data scientists, web developers or user experience designers to join your team? General Assembly welcomes companies to meet grads of our recent immersive programs.
Join us to discuss your company's career opportunities in a reverse job fair format. Shop all our candidates at one, high-impact event. GA grads have a variety of professional experience to bring to your team.
Many of them are looking for entry- or mid-level, full-time roles aligned with the skills they just developed at GA, and others are ready for mid-career opportunities. Some candidates are also interested in learning about contract, freelance, and internship opportunities.
Stop in anytime during this open house style event. As a reminder, there are no fees associated with hiring from the GA network.
Check out our GA Talent page to search our hireable candidates.
Event Hosts:
Multiple, Inc.
Multiple is a strategic design firm.
They work with their clients to create brand and corporate communications that deliver strategic advantages by reinforcing positive attributes and enhancing every interaction. Multiple partners with them to research, visualize and understand their unique challenges and opportunities, and to help them define, articulate, and communicate the things that set them apart.



Forth
Located in the heart of Chicago's West Loop, Forth is a fully restored, one-of-a-kind rental space in the historic Checker Taxi building.
Designed for corporate off-sites, workshops, presentations, small gatherings and events, Forth has been purpose-built for people who are looking for a place to escape the everyday. Offering a blend of comfort, technology, style and ambiance that's conducive to creative thinking and collaborative interaction, Forth is a flexible space that can be custom configured to suit your needs.



Can't make it?
Email jessica.williams@ga.co to find out how you can still get in touch with our graduates and receive personalized candidate recommendations.
By submitting your email address, you agree to receive updates about news, programs, and special events from General Assembly. Please refer to General Assembly's Terms of Service and Privacy Policy for more information.