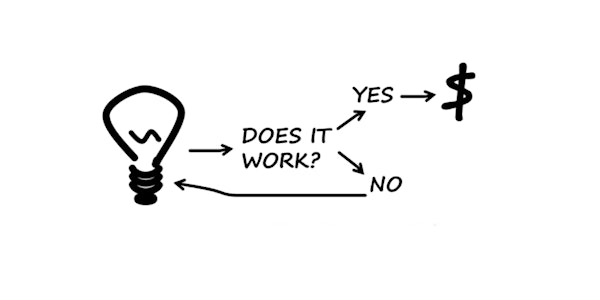 Tech Startup Prototyping Meetaway
When and where
Location
Alexandria Alexandria, VA
Description
For people working in technology startups or around the startup scene, Startup Prototyping is a 1-hour event where you'll meet other entrepreneurs and have the opportunity to share prototyping insights. There's no better way to get personalized feedback on the challenges and opportunities you face!


Bring your favorite approaches and insights – the ones that saved you days, weeks, or months of time – and share them with others who can benefit from this knowledge. And, bring your current challenges and opportunities to see if anyone has a solution that'll work better. Together, we can execute smarter.


What's the event structure?
I'm running the event online as a
Meetaway
. Think of it like a webinar, but instead of listening to a speaker, you'll be able to meet other attendees of your choosing over a series of 1:1 video calls.
Why this format?
Quite simply – it's an efficiency hack! Plus, this entirely eliminates the commute. #win


What should I bring?
Nothing. All you have to do is register and then check-in for the online event on a laptop or desktop with Chrome or Firefox. Meetaway does not support mobile devices because the screen movements are often distracting and having attendees on a laptop or desktop results in a better overall experience for everyone.


If you want to get better at prototyping, reserve your spot today. It's free!