Description
The first annual University of Delaware Tech Innovation Showcase is an exciting opportunity to engage with UD's top scientists and engineers who are creating solutions to the world's biggest problems in the fields of advanced materials/electronics/robotics, agriculture, energy/cleantech, healthcare/biotech, education, and software. Exhibitors will include both startups and potential licensing deals.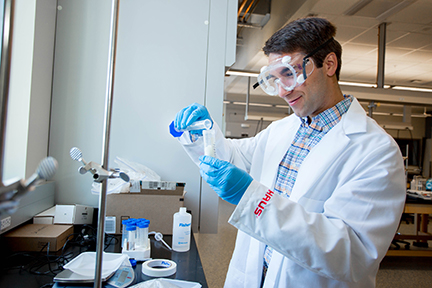 Registration and Networking: 12:30 - 1:00 PM
Attendees can check in and begin general networking
Welcome: 1:00 - 1:30PM

Opening remarks by Dan Freeman, Founding Director, and Christina Pellicane, Director of Commercialization Programs, University of Delaware Horn Entrepreneurship.
Keynote: 1:30 - 2:00 PM
Lydia McClure is the Vice President of Scientific Partnerships at Translational Research Institute (TRI), co-founded by Reid Hoffman and Isaac Barchas. The keynote will address unequal translational research opportunities on American university campuses and the approaches TRI is utilizing to overcome these challenges.
Panel Discussion: 2:00 - 3:00 PM
Panelists will discuss "Research to Impact: Commercializing Deep Tech Science"
Moderator: Tracy Shickel, Director of Economic Development at University of Delaware
Panelists: Brian Pryor, Founder and CEO, LiteCure; Franchessa Sayler, Co-founder and CEO, ThruPore Technologies; and Alexis Slupe, Intrapreneur, W.L. Gore and Associates
Tech Innovation Showcase: 3:00 - 5:00 PM
The showcase is open for networking. Meet with UD's scientists and engineers to discuss their research's potential impact. Light refreshments will be available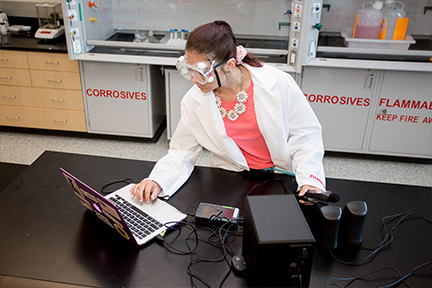 ---
Attending the Showcase

Healthcare/Biotech

Avkin
Amy Cowperthwait and Amy Bucha
Wearable devices for cognitive empathy development in beginner nursing education

CatX
Bruce Boman and Anne Shehab
Innovative anti-cancer agents created by identifying and targeting critical vulnerable mechanisms of cancer cells which are caused by a specific gene mutation

Resonate Forward
Theresa Litherland, Ingrid Pretzer-Aboff, Richard Martin, Bruce Chase, Scott Jones, John Rabolt and Param Sreekanth
Personalized, vibratory device for reduction of symptoms in patients with Parkinson's disease

A Tissue-Engineering Platform to Induce Dormancy in Metastatic Breast Cancer Cells
John Slater and Shantanu Pradhan
A hydrogel formulation that allows long-term culture of cancer cells during which the cells can be maintained in a dormant or quiescent state or in an actively proliferating state thereby facilitating discovery of both novel targets specific to dormant cancer cells and validation of potential drug candidates against identified targets for future translation

ImmunoStrip Test
Yuriy Markushin, Simone Johnson and Taylor Brown from Delaware State University
Our point-of-care disease diagnostic test is based on cost-effective, technically-simple and adaptive for the particle-assay technology, intended for disease diagnosis in pets combining in a single test the high sensitivity, selectivity and wide working range of the Super-Paramagnetic particle immunoassay

Advanced Materials

Smartenius
Hao Liu and Erik Thostenson
A novel sensing system for damage detection and structural monitoring of infrastructure

Agriculture

Mass Propagation of Miscanthus×giganteus
Bertrand Hankoua and Philip Bissiwu from Delaware State University
Novel in vitro system for rapid, efficient, robust, and cost-effective mass propagation of Miscanthus x Gigantus seedlings for use by producers of biofuels, bio-pellets, bio-based, fibers, bio-electricity, biochar, phytoremediators, and animal feed and bedding

Regulatory Non-Coding RNAs as Determinants of Male Sterility in Grasses and Other Monocotyledonous Plants (UD 14-18)
Blake Meyers, Viriginia Walbot and Jixian Zhai
A genetic mechanism to control male fertility and sterility and facilitates the production of hybrid seeds

A Method to Prepare Silver-Amended Carbon Sorbents for Drinking Water and Irrigation Water (UD 18-29)
Pei Chiu, Steven Lobo and Danhui Xi
A method to incorporate adjustable, long-lasting, and high contents of silver into a porous carbon structure to produce a superior filter medium that can remove BOTH microbial and chemical pollutants in water and/or air

Electronics and Robotics
TFETLogic
Yuping Zeng, Kazy Shariar and Bruce Webber
Smaller and lighter HBT amplifiers for 5G millimeter wave telecommunication devices
TRIC Robotics
Adam Stager
An inexpensive, modular, throwable robot for inspection and characterization for SWAT teams
Energy/Cleantech
RiKarbon
Basu Saha, Kumar Kautharapu, Sarah Wenyon, Gary McDaniel and Louis Dinetta
Cost-competitive production of designer bio-lubricants (BioLubes) with tailored molecular architecture and tunable specifications for high-performance applications from plant matters and natural oils
SHIO
Robert Opila, Meixi Chen, Abhishek Iyer, David Angel and Louis Dinetta
A method to induce junctions on a silicon wafer using surface chemistry leading to 25% higher efficiency solar cells with 40% reduced costs

Software

Cyber 20/20
John Cavazos and Sean Kilgalion
Graph-based characterization of malware and the use of machine learning to construct models that automate threat hunting by detecting attacks that affect organizations, such as financial institutions

Geoswap
Jason Bamford, Keith Doggett and Jordan Gonzalez
Aggregates nationwide community events and partners with location based big data companies, enabling them to further understand people's interests and what drives them to the places they're going

Lyapunov Technologies
Duanyi Wei and Anthony Rossi
An institutional-ready tactical risk management solution that shields clients' portfolio from drastic market disruptions and uncertainty, rooted in the sound science of control theory principles and designed to respond to market volatility


VentureConnect: 1:30 - 3:00 PM
VentureConnect, a featured component of the UD Tech Innovation Showcase, pairs investors, service providers and strategic partners with UD's top innovators for one-on-one, 20-minute advising sessions. The innovators are pre-screened based on industry, capital or partnership needs, and other key conditions. Participation is by invitation only.

Before registering to take part in VentureConnect, you must be invited to participate. Participants will be notified of acceptance by September 14 and will be given further instructions to register free of charge. Advisor/Team matches will be announced on September 20.
Advisors apply here
Teams apply here (please apply once per team)