Description
Modern technologies such as cloud, microservices, containerization, and continuous delivery, coupled with agile ways of working are important enablers for today's requirement for high-paced software delivery.
Most people would agree that achieving rapid software delivery needs an automated CI and CD pipeline, but it's also important that we consider how we work – that is, how we achieve DevOps ways of working. Using an effective DevOps process, as well as a CI and CD pipeline, is an important part of modern software development practice.
As it has recently celebrated its 10th anniversary, it is a good time to look back at the evolution of DevOps and how it has developed beyond a set of tools used to configure a CI and CD pipeline, to being an all-encompassing culture and mindset for software delivery and operation.
During this time, the focus of DevOps has shifted from focusing on the automation of code from commit to deployment to a more holistic approach, where DevOps becomes a natural evolution of Agile, a mix of tools and people, and thus delivers value from end to end.
At Endava Tech Flow we will discuss the evolution of DevOps and its practices and consider what awaits us in the future, as DevOps - the power behind digital evolution - will help drive digital transformation, delivering high-quality products and new customer experiences.
The event is FREE of charge, however, seats are limited and prioritized for experienced IT professionals.
To take part, REGISTRATION IS MANDATORY, and it will be followed by confirmation on email before the event.
Be sure to follow the event page for all the important updates and surprising content.
Info on speakers you might find here: https://www.endava.com/TechFlowChisinau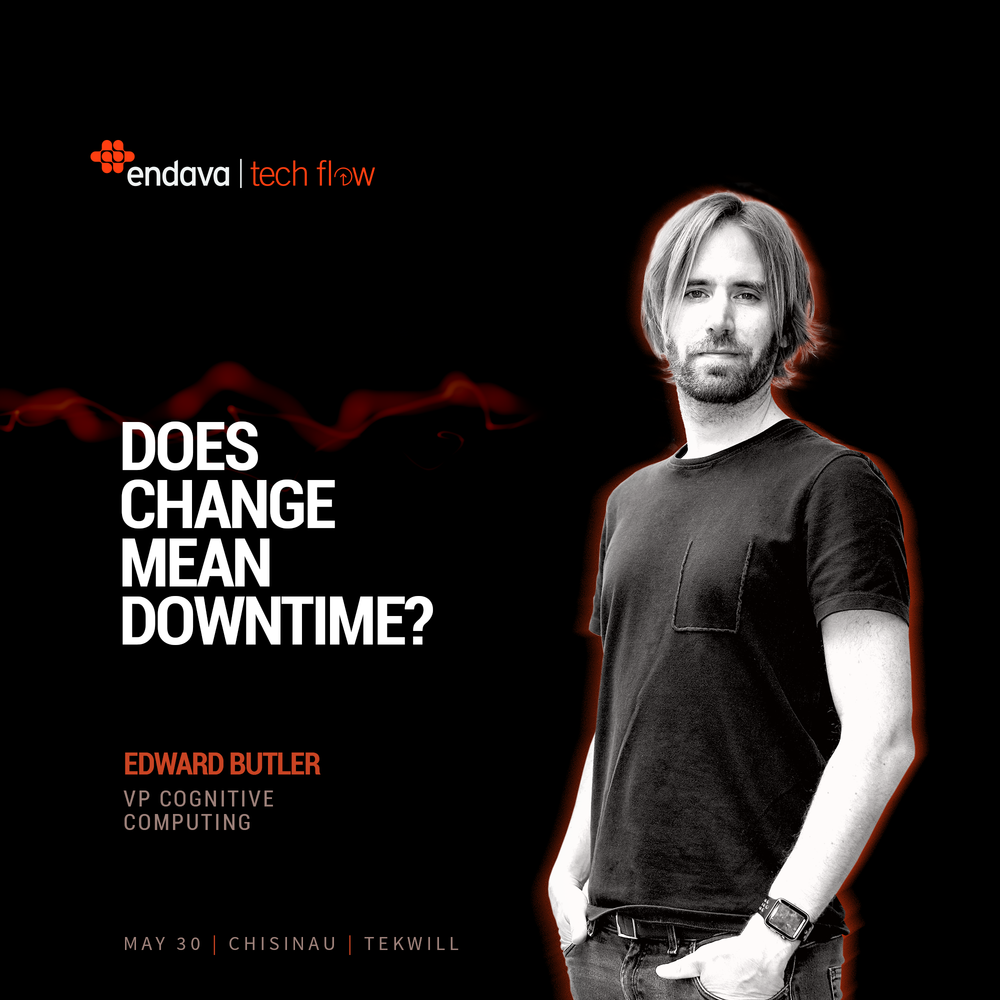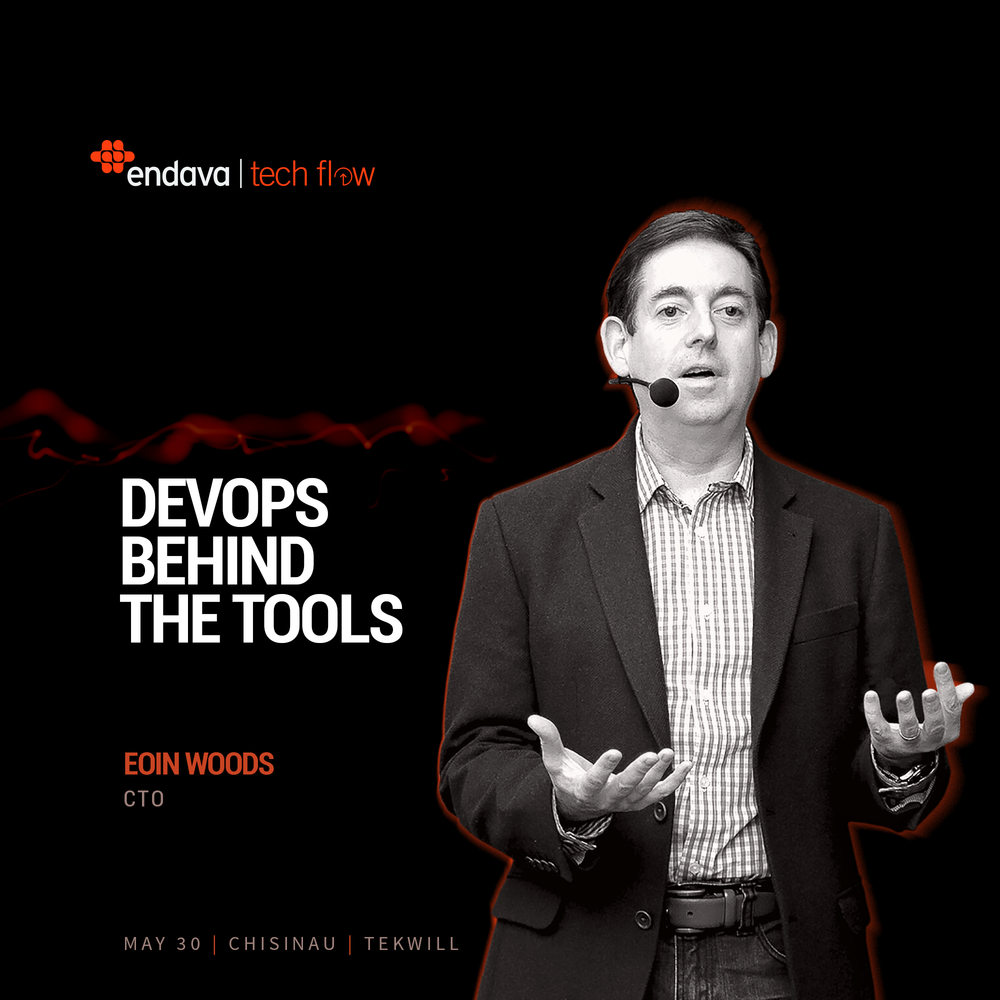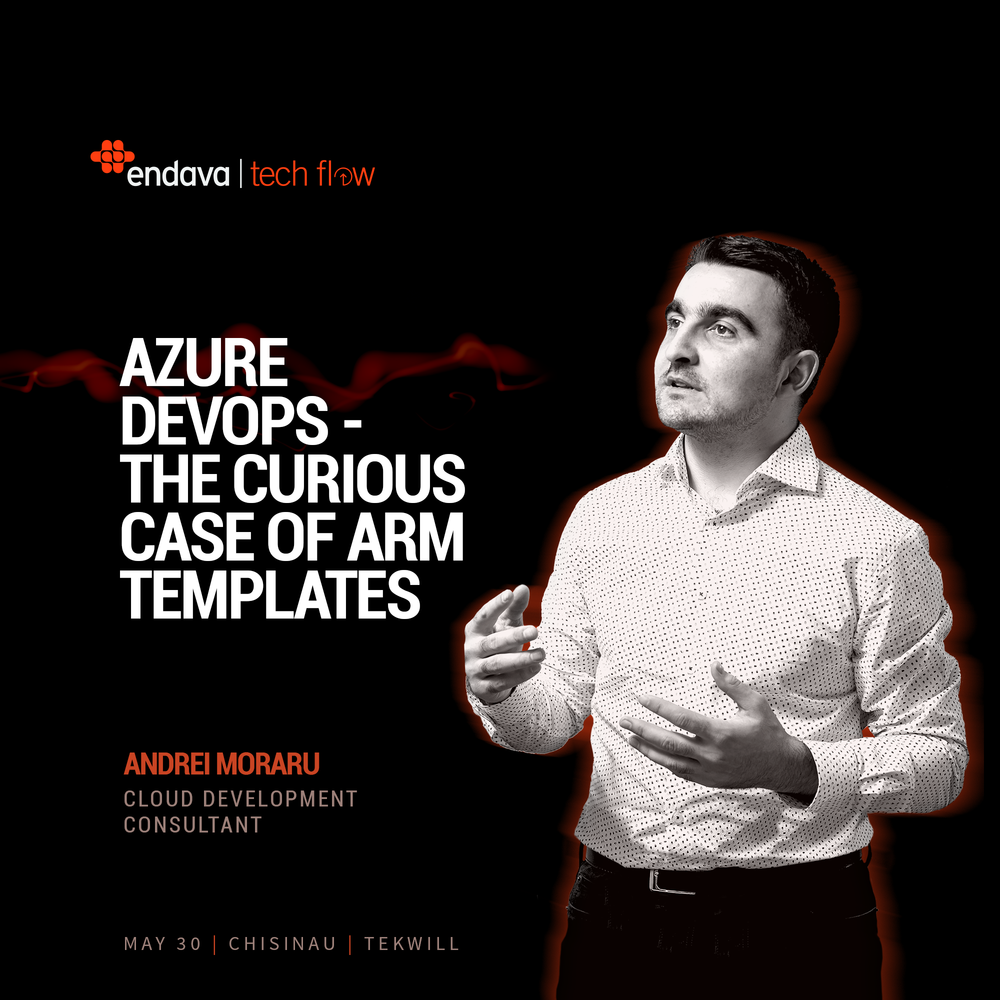 Organizer of Tech Flow Chisinau | DEMYSTIFYING DEVOPS
Endava is a public technology company, with over 18 years of experience of working with some of the world's leading Finance, Insurance, Telecommunications, Media, Technology, and Retail companies. Through the Digital Evolution, Agile Transformation and Automation solutions, Endava helps its clients be more engaging, responsive and efficient by supporting them from ideation to production.
Endava has over 5,400 employees located in offices in North America and Western Europe and delivery centres in Moldova, Romania, Bulgaria, Serbia, Macedonia, Argentina, Uruguay, Venezuela, and Colombia.
As one of the leading companies on the local IT market with over 800 employees in its office in Chisinau, Endava demonstrates a long-standing commitment to community growth and a strong partnership with local universities,  investing in educational programs and initiatives that strengthen tech communities.