Sales Have Ended
Registrations are closed
Registration for Tech Edge is Currently Closed
Sales Have Ended
Registrations are closed
Registration for Tech Edge is Currently Closed
Tech Edge. A one-day business technology conference laser focused on what's out there, what's coming, what to do and what NOT to do.
About this event
Event Kickoff with Nex-Tech CEO Jimmy Todd
Keynote with Nex-Tech Sales Director Steve Riat
Lunch Keynote with Amanda Rohleder
Prize-a-Palooza — $10,000 in Prizes!
Peruse Nex-Tech connectivity in action. Start in the cloud, discover insight to infrastructure, talk everything TaaS and sink into security.
For more information visit www.nex-tech.com/techedge.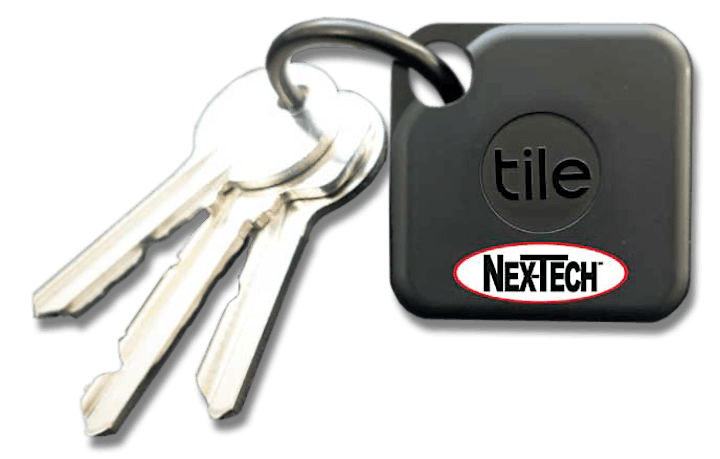 YOU GET ALL OF THIS FOR ONLY $60!
Tile Pro Bluetooth Device Tracker
Breakfast
Lunch
Two Keynotes
12 Concurrent Breakout Sessions
Immersive Technology Experience
Prize-a-Palooza! Your chance at $10K in prizes!
ONE: Be a Culture Hero When You're Virtual - Here's How
A real-life example of a company that did it, what they learned, what they lost, and what stuck.
TWO: The Strategy and Success to Physical Security
How to plan and budget physical security upgrades that get approvals.
THREE: Cybersecurity Incident Trends
Recent national cybersecurity incidents and trends.
FOUR: The Buyer's Journey
Understand how brand awareness plays a part.
FIVE: M365—What's Now and What's to Come
Get wise to little-known features that will make you smile.
SIX: Scrum, Kanban, and Waterfall OH MY!
An introduction to common project management methods and how to choose what's best for you.
SEVEN: VoIP: The Hero of the Pandemic. What Now?
Why VoIP worked and what's coming next.
EIGHT: Get C-Suite Approval on Your IT Strategy and Budget
Learn how to put together a winning playbook.
NINE: Free Money? Yes Please!
Relief funds. How to get them and how to use them.
TEN: Boneheaded Things Remote Users Do
And how to make sure your team isn't on that list.
ELEVEN: Leadership
A tale on productivity and time management.
TWELVE: Buying a Computer? Get the Right Stuff at the Right Price
The 411 on what's new and what to look for.
Organizer of Tech Edge 2021
Nex-Tech connects thousands of people and businesses through a robust broadband network and cutting-edge technology. Nex-Tech's powerful fiber-to-the-premise technology delivers the highest quality Internet, with speeds up to 1 Gig, Digital TV, home security, and local and long distance phone service. Nex-Tech also provides an array of enterprise IT solutions including cloud services, cloud-based Phone Systems, network security, physical security and surveillance, a 24-hour network operations center, help desk services, managed services and assistance with CALEA regulations to business clients nationwide. Nex-Tech focuses on providing the best technology and support with the best people.

With stores in more than 20 locations and a full-service help desk and 24-hour Network Operations Center, Nex-Tech customers are ensured unsurpassed technology and support.

We also pledge that same level of devotion to our local communities, supporting local organizations, groups, schools and more through donations, volunteerism and education.

Headquartered in Lenora, Kansas, Nex-Tech has been delivering exceptional service for over 60 years. Our employees utilize their diverse set of skills, creativity, passion and knowledge to make Nex-Tech a great place to learn, grow and work.