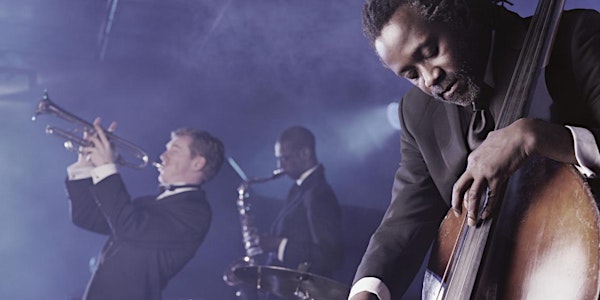 Team Coaching Principles & Methods for Collaborative Excellence
Refund policy
Contact the organizer to request a refund.
Eventbrite's fee is nonrefundable.
Begin your journey to Enabling Teams to Peak Perform, a learning experience 12 practitioners conversing together @ 5:00 pm GMT+8
About this event
One thing is for sure, Covid-19 and the protests in the US have illuminated how important it is to be part of a community, to connect and collaborate with others and take collective action together in times of crisis to change the circumstances of all of us, be it in healthcare, business or inequities in our societies and other collective challenges.
Perhaps your practice has been focused on coaching individuals, and now you realize just how important groups and teams are for being able to confront the challenges of a modern society!
Exactly what is needed today!
Being capable to work productively together in groups and teams to address problems we collectively face.
Perhaps you have also considered that certain capabilities are learned only at the collective level, in relationship with others. Skills that one simply can't develop through individualized work. Collaboration is one of these, among others; it emerges and is developed primarily at the team level.
If so, I invite you to take part in this enriching small group seminar that introduces you to Team Coaching, Principles and Methods to Enable Collaborative Excellence.
In this small group zoom-seminar of no more than 12-participants, you will expand your toolkit and confidence in group related work and take away a practical understanding of group dynamics, and foundational principles that unlock team dysfunction that open toward productive and authentic engagement.
As a X-Korn Ferry leadership coach and collaboration expert, Martín Echavarria has enabled collaboration across all kinds of organizations, from Apple, to McKinsey&Co., Microsoft, Verizon, and many others. His work is informed through over 15 years of study and practice in individual integral coaching and team coaching, dialogue and social psychology.
Whether you are new to coaching or an expert, Team Coaching, Methods and Principles to Enable Collaborative Excellence will expand your coaching toolkit and capacity.
Sign up today for this experiential 2-hour workshop and
• Take your individual coaching practice to its natural next level – working with teams.
• Learn the foundations of group/team coaching.
• Be introduced to the inter-subjective journey that all groups must take to arrive at a state of real partnership.
• Become aware of relationship challenges that all groups must face and overcome as they traverse group development stages.
• Explore facilitation and coaching tips that support group learning and development.
• Begin to recognize your own edge as you begin this deeply gratifying work
"I've realized Team Coaching is like Individual Coaching but on Steroids! To be successful at it, you really need a kind of frame of understanding you can apply productively that is ridged enough to allow for the groups productive individuality to emerge, and not so loose that you end up relying on a kind of magical emergence of flow to happen, often times loosing you way – here I offer you a true method you can apply time and time again that you continuously grow from as a coach" Martín Echavarria
What participants have shared so far, now over 150 coaches and leadership practitioners have joined:
"After attending Team Coaching, Principles and Methods to Enable Collaborative Excellence presented by Martin Echavarria, I am thinking differently about how to move teams through to greater productivity much faster. The "stuff" that goes on within teams needs to be better understood by teams. And they need help to move through it with eyes wide open if they are going to reach their potential. Martin did a great job of walking us through all those things that are getting in the way. Thank you, Martin for an insightful presentation." – Holly Teska, MBA, MCEC, ACC
" I attended Martín Echavarria's intro to team coaching. The workshop is packed with techniques, supported by solid theory and practice. I also found his facilitation of our group to be excellent. " - Peter Wolff
"I loved this !, the format was personal, which allowed us all to share our experiences and think through how what we where learning applied to our day-to-day and our coaching work - an unexpected surprise and just time well spent" - Cecilia Gomez
Price: US$25.00 & Donation Pricing (Pay what you can)
After two months of complimentary pricing, I'm keeping pricing low due to Covid-19 and offering 5 tickets as a Donation (pay what you can).
I only ask that you pay it forward. Help a neighbor, give food to a homeless person, do something that supports someone. And please. please try your best not to cancel last minute.
FAQs
What can I bring into the event?
You may want to have pencil and paper handy to take notes.
How can I contact the organizer with any questions?
Feel free to email me at martin.echavarria@coherence360.com if you have any questions or need anything at all.
Is my registration fee or ticket transferable?
Certainly you are free to give it to someone else if you can not attend.
Please, please do not sign up if you cannot commit to making the session and if something changes do you best to let me know 48 hours in advance.
Is it ok if the name on my ticket or registration doesn't match the person who attends?
Yes, no problem if someone else joins instead - but of course only one person per ticket.
Looking forward to meeting all of you and having an enriching conversation and learning experience! Once you sign up I will be emailing details on the link.