About this Event
The Careerist Project is excited to announce our Second Masterclass on the year! The topic will be on "Slay Workplace Stress" on Thursday, March 10 at 7pm EST/6 pm CST and we hope you can join us!
Andrea and Shemika will discuss:
What is stress in the workplace?
What causes stress at work?
How does stress affect productivity, along with mental & physically health.
What are the signs of stress in the workplace?
What relationships at work could trigger stress?
Tips on how to stop stressing at work.
What are the risks of stress in the workplace?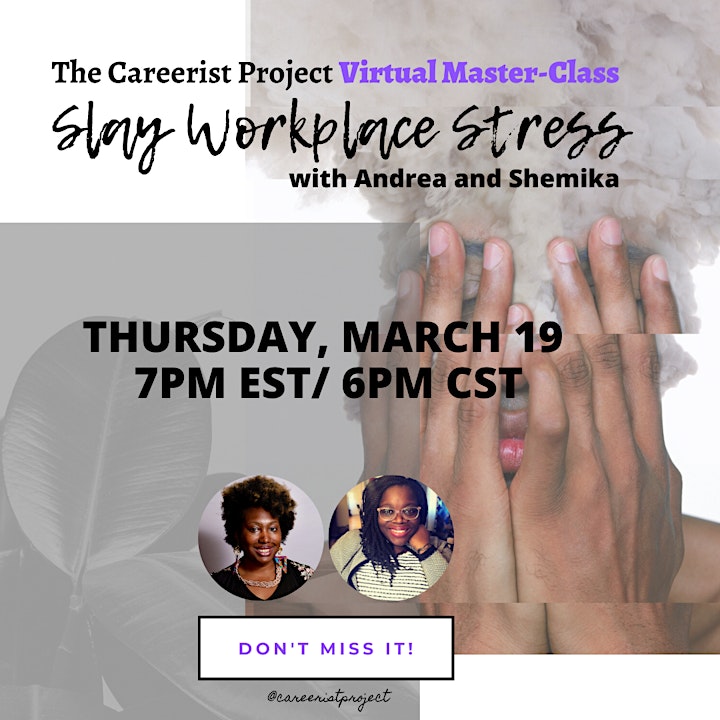 Have you experienced workplace stress, bullying or currently dealing with both in workplace? If so, we want to share some tips for you or someone you know who is also experiencing this trauma. Along with share how we each overcame our own experiences in the workplace.
We hope you will join us as we Slay Workplace Stress!
Got Questions? Email The Careerist Project at hello@careeristproject.com