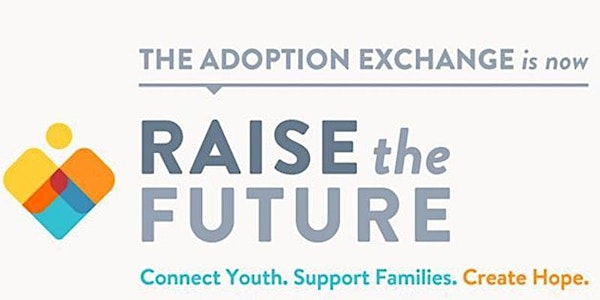 TBRI® Caregiver Training 2023, Introduction and Overview, Denver
We are offering the TBRI® Caregiver Training Introduction and Overview in Person. Hosted by Raise the Future
Date and time
Friday, April 14 · 9am - 4:30pm MDT
Location
Raise the Future 1325 South Colorado Boulevard #Suite B700 Denver, CO 80222
About this event
7 hours 30 minutes

Mobile eTicket
Parenting is challenging, particularly when you are parenting a child from a hard place. Children from hard places include children who were born prematurely, have been abused and neglected, have been adopted internationally, and have special needs. This training will focus on understanding the meaning of child behaviors. the brain chemistry of a child from a hard place, and how to help these children (and your family) heal and connect. Participants will learn tools they can put into action with their children immediately.
About TBRI®:
Trust Based Relational Intervention® (TBRI®) is a parenting and intervention model developed by Dr. Karyn Purvis and Dr. David Cross at the TCU Institute of Child Development. TBRI® is based on a solid foundation of neuropsychological theory and research, tempered by humanitarian principles. It is a family-based intervention that is designed for children who have experienced relationship-based traumas such as institutionalization, multiple foster placements, maltreatment, and/or neglect.
Please Note: You must attend the Introduction & Overview in order to attend the in-depth trainings. You also must attend the in-depth trainings to have a full understanding of TBRI® and its impact on the children you serve and to be eligible for ongoing services with the Family Services and Support program. The Introduction & Overview class will begin at 9:00 AM and end at 4:30 PM on 4/14/23. The following in-depth classes will be offered as need is expressed at the end of the training day.
Megan Jensen, MA, facilitator, and Brooks Kaskela, LPC, has studied under Dr. David Cross and the team at the TCU Institute of Child Development. The training will utilize the TBRI curriculum developed by the Institute. Darby has received advanced training regarding this curriculum and has been qualified as a TBRI® Practitioner to present the content.
About the organizer
At Raise the Future, we believe every young person deserves to go through life knowing they have a caring adult by their side. Raise the Future programming works together to support youth and families at every step of their relationship journey. From connecting youth with stable relationships to strengthening families impacted by trauma, Raise the Future is bringing a brighter future in reach for youth and families for generations to come.