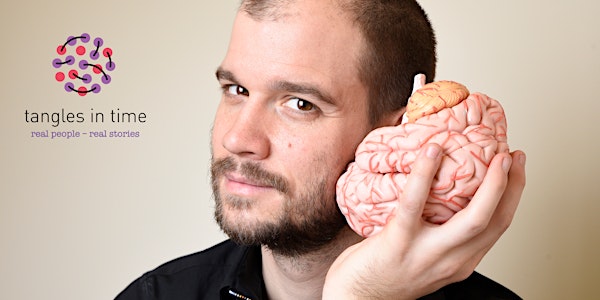 Tangles in Time
When and where
Location
Philadelphia Episcopal Cathedral 23 South 38th Street Philadelphia, PA 19104
Refund Policy
Refunds up to 7 days before event
Description
Thomas Jefferson University and Theater of Witness are pleased to present Tangles in Time.
Tangles in Time is an original Theater of Witness production created and performed by people living with dementia, care partners and health professionals.
Based on the performers' own true stories of love, loss, illness and caring, the project weaves together live performance with original music, film and visual imagery. Tangles In Time invites all people to connect and build empathy—even through changes in memory and time.
Performances
Friday, September 13, 7:30 p.m. **SOLD OUT** Limited number of unredeemed tickets will be made available 10 minutes prior to start of the show.
Saturday, September 14, 2 p.m.
Saturday, September 14, 7:30 p.m.

Duration: Approximately 70 minutes
Location
Philadelphia Episcopal Cathedral, 23 South 38th Street
Cast
John Best
Brienne Bush
Salena Cui
Bill Dougherty
Nora Dougherty
Kailyn Kim
Sunny Lai
Kimberly Mellon
Mary Anne Szkaradnik
Mike Szkaradnik
Michael J. Williams
Norm Wisler

Artistic Team
Created and Directed by Teya Sepinuck
Music Composed by Jay Fluellen
Films by Dax MacKenzie Roggio
Photographs by Raymond Holman, Jr.
Produced by Teya Sepinuck & Megan Voeller
---
**If you are having difficulty processing your order through Eventbrite, feel free to contact the Humanities office directly to order tickets over the phone: 215-955-8523
---
Tangles in Time is the culmination of Building Empathy Through the Arts, a two-year collaborative between Jefferson, ARTZ Philadelphia and Theater of Witness. Support for Building Empathy Through the Arts has been provided to Thomas Jefferson University by The Pew Center for Arts & Heritage.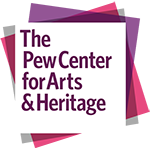 ---
About Theater of Witness
Theater of Witness is a form of testimonial performance performed by people sharing their personal and collective stories of suffering, transformation and peace. Developed more than thirty years ago by artistic director Teya Sepinuck, the work brings people together across divides of difference to bear witness to each other's life experiences. Performers who have survived trauma, marginalization, oppression and the complexity of the human experience address some of society's most challenging issues from a multiplicity of perspectives. Performances weave together the performers' stories with music, video and visual imagery into dynamic theater that humanizes "the other" and cultivates compassion and empathy. Theater of Witness is a project of CultureTrust Greater Philadelphia.
About Jefferson (Philadelphia University + Thomas Jefferson University)
Jefferson (Philadelphia University + Thomas Jefferson University) is a leader in transdisciplinary professional education and home of the Sidney Kimmel Medical College and the Kanbar College of Design, Engineering and Commerce. Based in Philadelphia, Jefferson is a national professional university delivering high-impact education in 160 undergraduate and graduate programs to 7,800 students in architecture, business, design, engineering, fashion, health, medicine, science and textiles. The new Jefferson is redefining the higher education value proposition with an approach that is collaborative and active; increasingly global; integrated with industry; focused on research across disciplines to foster innovation and discovery; and technology-enhanced. Student-athletes compete as the Jefferson Rams in the NCAA Division II Central Atlantic Collegiate Conference.
Jefferson Humanities & Health, a division of the Office of Student Life & Engagement, supports student involvement in the arts and humanities to promote essential skills related to healthcare, including close observation, critical and reflective thinking, communication and empathy. Throughout the year, programs highlight the social contexts of health and wellness, lived experiences of diverse individuals and communities, and self-care for health professionals.