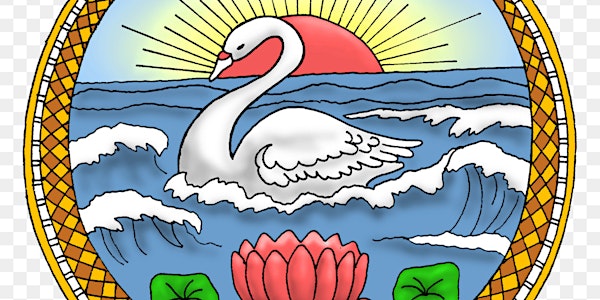 Talk on Swami Vivekananda's "Song of Sannyasin" by Swami Sarvapriyananda
Location
Vedanta Society of Greater Houston
14809 Lindita Drive
Houston, TX 77083
Register to attend talk on Swami Vivekananda's "Song of Sannyasin" by Swami Sarvapriyananda on Thursday, August 4th from 11 AM
About this event
On August 4th, Swami Sarvapriyananda, Minister Vedanta Center of New York will give an in person talk on Swami Vivekananda's famous poem " Song of Sannyasin". The class will be followed by lunch. Only 60 seats are available due to lingering COVID restrictions. This program will NOT be live streamed.
Swami Sarvapriyananda is an accomplished and popular exponent of Vedanta with an avid world-wide YouTube audience. He joined the Ramakrishna Order in 1994, at the Ramakrishna Mission Vidyapith, in Deoghar. Since then, he has served the Ramakrishna Mission in various capacities, including as an acharya at the Monastic Training Center in Belur Math, Headquarters of the Ramakrishna Math and Mission.
From December 2015–January 2016 the swami was posted as assistant minister of the Vedanta Society of Southern California. In January 2017, Swami Sarvapriyananda became the Minister of the Vedanta Society of New York.