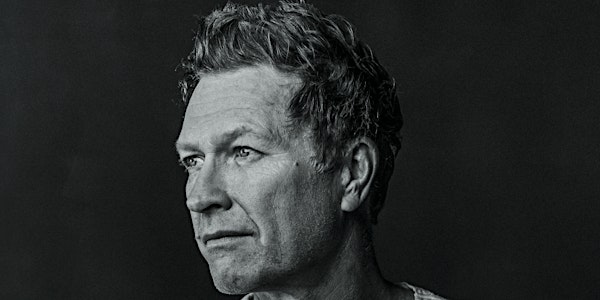 Talk and Book Signing With Country Star Craig Morgan
Join Half Price Books for an event with country music icon, Army veteran, father and outdoorsman Craig Morgan
When and where
Location
Half Price Books 5803 East Northwest Highway Dallas, TX 75231
Refund Policy
Contact the organizer to request a refund.
About this event
Join Half Price Books for an event with country music icon, Army veteran, father and outdoorsman Craig Morgan. Craig will discuss and sign his new book, God, Family, Country. Tickets, which include a copy of the book, must be pre-purchased through Eventbrite for this event. Craig will sign one non-book item as long as a copy of God, Family, Country has been purchased from Half Price Books. Information about HPB's COVID-19 safety measures can be found at www.hpb.com.
In 1989, as US news outlets declared an end to Operation Just Cause, Craig Morgan was part of an elite group of military operatives jumping into the jungle along the Panamanian border on a covert operation. Fans know the country music star from his hit songs and acclaimed albums, but there's a lot more to him—a soldier who worked with the CIA in Panama, an undercover agent who fought sex traffickers in Thailand, and a dedicated family man who lives the values he sings.
Craig details these many facets of his life and more in God, Family, Country. An on-stage appearance with his father's band at age ten may have planted the seeds for life as a country star, but first he trained as a paratrooper in the Army. After earning numerous distinctions, his path to sergeant major was all but assured. Then came a momentous decision: he left the active military to pursue music.
With unwavering support from his wife and a pack of part-time jobs, he toughed out the lean years and achieved his first success with the poignant ballad "Almost Home." Other hits soon followed, from party songs like "Redneck Yacht Club" to the soul-rending "The Father, My Son, and the Holy Ghost." Born from the anguish of his son Jerry's passing, the song's tribute has consoled and inspired millions across the world.
Duty to country has been a constant throughout his life and globe-spanning career. In 2006, as "That's What I Love about Sunday" topped country radio charts, Craig was riding in a convoy of Humvees in Iraq. An avid outdoorsman, a former sheriff's deputy who's still a member of the auxiliary, and always a husband and father first, Craig Morgan will inspire you with his life lived by the deepest values: God, family, country.
About Craig Morgan
Craig Morgan has made a name for himself as a country music icon, TV personality, celebrated outdoorsman, and patriotic Army veteran. One of country music's best-loved artists, Morgan is a member of the Grand Ole Opry and has charted twenty-five songs on Billboard. He spent seventeen years serving in the US Army and Army Reserve, and is the recipient of the USO Merit Award and the Army's Outstanding Civilian Service Medal.