Sales Have Ended
Registrations are closed
Thanks for registering for Tales from the Trenches at MATTER.
Sales Have Ended
Registrations are closed
Thanks for registering for Tales from the Trenches at MATTER.
About this Event
In 1988, Frank Naeymi-Rad published his doctoral thesis: The design of a multi-domain medical knowledge dictionary that promised to alleviate many of the pain points in managing clinical data. This study, developed at the Chicago Medical School, would soon become the foundation for his life's work — and a technology now used by over 80% of healthcare delivery organizations in the United States.
Frank's contracts to expand a medical diagnostic expert system for NASA in the 1980s, coupled with the sale of his first electronic health record system to Glaxo in 1994, led to a leap into entrepreneurship.
He used the fundamentals of his research in terminology to start a company, Intelligent Medical Objects (IMO). IMO creates clinical terminology that today serves 3,900 hospitals and 500,000 clinicians daily, helping them make sense out of complicated clinical information, decluttering electronic health record data and supporting coded communication across the entire healthcare continuum.
Frank sees patient-centric longitudinal health record technology as "the ultimate democratizing force of society". In 2019 Frank is undertaking a new venture to invest in the next generation of health informatics innovations: The Academic Innovation Accelerator (AI2), which is a division of IMO, helps accelerate great ideas within academic medical centers — much like his own research 30 years ago.
Join us at Tales from the Trenches™ to hear how Frank's journey has transformed medical informatics — and what's next. The conversation will be moderated by Rishi Shah, chairman and managing director of Jumpstart Ventures.
Agenda:
5:30–6:00 | Networking
6:00–7:00 | Program (livestream available)
Tales from the Trenches is produced in partnership with Paragon Biosciences and Jumpstart Ventures.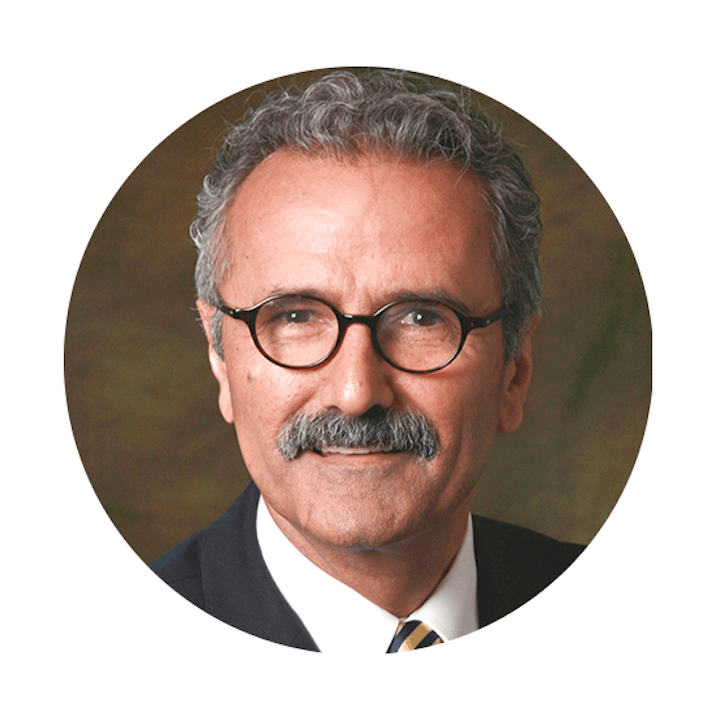 About Frank
Dr. Frank Naeymi-Rad is the chairman of the board and co-founder of Intelligent Medical Objects, Inc. a company of informaticists, clinicians, and innovators in delivering industry-leading informatics services using medical terminology for electronic medical records systems.
IMO was founded in 1990 at a time when medicine and technology were changing rapidly. The company brought the two together using intelligent software objects designed to easily adapt to the ever-changing environment. The end result was one of the first electronic medical record systems, which was sold to Allscripts, who today sells the current version of the product as Allscripts Professional.
In June of 2018, Frank transitioned from CEO to lead a new IMO initiative in academic innovation. This initiative creates the opportunity to accelerate the best new ideas in healthcare that use clinical interface terminology to improve the healthcare experience and enable value-based care delivery on a global scale.
Prior to founding IMO, Frank was co-founder of Intelligent Medical Systems, Inc., which was sold to Glaxo in 1994. His entrepreneurial spirit has led to a new vision of medical informatics embodied by codified semantics and natural language processing to eliminate isolated repositories of information and enable both patients and practitioners to make better use of health information.
Frank's thought leadership in clinical informatics led to his nomination for the Oracle Corporation Smithsonian Award in the category of medicine. He is a member of numerous professional organizations, as well as author and co-author of numerous peer-reviewed publications in the field of medical informatics.
Frank's degrees are from Southern Illinois University and the Illinois Institute of Technology, the latter a PhD in computer science. His thesis focused on the development of medical dictionaries that support data base translation, information retrieval, intelligent medical records and expert systems. He has specific domain expertise in problem-oriented medical records, medical terminology to support database translation, information retrieval and expert systems.