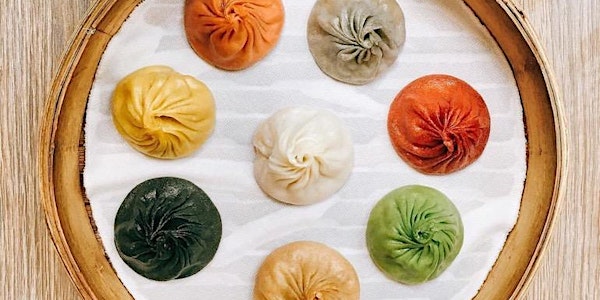 Taiwanese Dumpling Making & A Talk on a Taiwanese LGBTQ Icon's Legacy
When and where
Location
Hell's Kitchen New York, NY
Refund Policy
Refunds up to 7 days before event
Description
GAPIMNY is starting a members-only series highlighting the cultures of our members and community! We'll kick things off by showcasing Taiwan, which has been considered a leader in the LGBTQ movement in Asia. This event is also co-hosted by Q-WAVE!
This event will be held in two parts, feel free to register for just one event or both! Please note that registration for these events through Eventbrite is open to GAPIMNY and Q-WAVE members only.
Part 1: Dumpling Making Workshop, Hell's Kitchen, 4:30-6:30 PM

Part 2: A talk on the novels of Qiu Miaojin, who has had a lasting impact on the LGBTQ movement in Taiwan, Lower East Side, 7:30-8:30 PM
Everyone is welcome to join! If you'd like to learn about support for the cost of attendance, please email [ ].
This is part of a GAPIMNY members-only event series aimed at expanding cultural horizons and highlighting the LGBTQ movements in our cultures. If you're interested in hosting an event or have a suggestion, please contact GAPIMNY.
---
Event 1: Taiwanese Dumpling Making
Date: Saturday April 21, 4:30-6:30 PM
Location: Andrew's apt in Hell's Kitchen, exact address to be distributed to registered attendees the day before This apartment is a walk-up building and does not have an elevator.
Ticket Cost: Registration is now closed for this event. $10 to cover cost of food, $20 suggested donation to support QTAPIs traveling to NQAPIA's National Conference in San Francisco
Description: The inaugural event in the cultural series will feature a dumpling making workshop - highlighting the symbolism, different techniques of wrapping, followed by a tasting of your own creations! Come meet GAPIMNY and Q-WAVE members, learn about the origins of our organizations, and where the LGBTQ movement is in Asia all while enjoying some delicious handmade dumplings!
Dietary Restrictions: Please let us know if you have any food allergies or dietary restrictions prior to the event.

---
Event 2: Legacy of an LGBTQ Countercultural Icon
Date: Saturday April 21, 7:30-8:30 PM
Location: Dixon Place, 161A Chrystie Street, New York, NY 10002
RSVP: After noon on Thursday the 19th, please purchase your tickets directly from their website at the link below. You can use the promotional code TAIPEI2018 for a reduced price.

Website: https://worldvoices.pen.org/session/legacy-lgbtq-countercultural-icon/
Description: As courts pave the way for the introduction of same sex marriage rights in Taiwan, the novels of Qiu Miaojin, who killed herself at age 26, open a door to a time of great change in Taiwanese culture, from the social and political vilification of LGBTQ people there to the underground explosion of gender and LGBTQ diversity. Bonnie Huie, translator of Qiu's Notes of a Crocodile, and Ari Larissa Heinrich, translator of her Last Words from Montmartre, talk to poet and novelist Eileen Myles about an artist who has become a countercultural icon and whose work has had a lasting impact on literature and LGBTQ identity in Taiwan.
Co-presented with the Ministry of Culture (Taiwan) and Taipei Cultural Center in New York.
---
About the Hosts:
Andrew is Membership Chair of GAPIMNY, Co-President of NYU Stern's LGBTQ Organization OutClass, and serves on the board of the National Queer Asian Pacific Islander Alliance (NQAPIA). Andrew first began learning how to make Taiwanese food (粽子) in his grandmother's kitchen and has been involved in Taiwanese American organizations since 2009.
Jeff is a first-year member of GAPIMNY. He is an active member of NYU Stern's Asian Business Society (ABS) and its LGBTQ Organization Outclass. He worked in a restaurant kitchen for two years during college and is the founder of the unofficial "Taiwanese Noodle Club" at Stern. Jeff grew up in the Washington, D.C. area and has fond memories of the Taiwanese American community's cultural events. His favorite thing about Taiwan is the hotel-buffet culture. You can find him on IG @fatricenoodle.