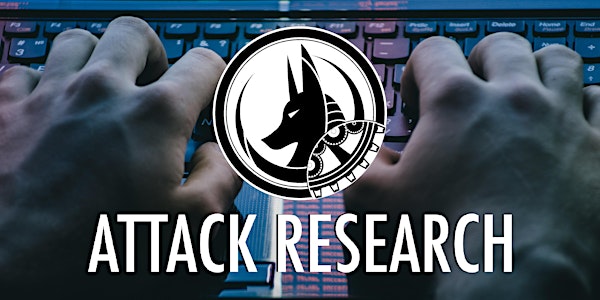 Tactical Exploitation: Attacking UNIX
When and where
Location
Attack Research 30 Bonnie View Drive Los Alamos, NM 87544
Description
Tactical Exploitation: Attacking UNIX is Attack Research's unique approach to compromising UNIX environments without relying on traditional exploits. In this 2-day course students will become proficient in the skills necessary to compromise UNIX environments using the same methods as real world attackers rather than compliance based penetration testing techniques. Skills to be covered include: host recon, network recon and credential hijacking as well as tricks for taking advantage of configuration and design flaws.
This course focuses primarily on Linux, Solaris and FreeBSD/OS X. SSH, Kerberos, kernel modules, file sharing, privilege escalation, home directories, and logging all will be covered in depth. Once finished with this course, students will have a foundation on how attacks on UNIX actually happen and how to secure against them from the post exploitation stage.
Like all classes offered by Attack Research, Tactical Exploitation: Attacking UNIX is very hands on, with a virtual enterprise network environment for students to practice the techniques they learn from the course lecture. Exercises are then demonstrated so each student gets a deep understanding. For more advanced students, there are additional challenges within the environment for them to discover.
Target Audience
Penetration Testers

Detection and Response Staff

System Administrators

Developers
Course Outline
Introductory Concepts and Thinking Like an Attacker

Host Recon

Leveraging Trusts & Lateral Movement

Kerberos Inherent Weaknesses

SSH Abuse

LD_PRELOAD Tricks

PAM Trojaning

X11 Attacks
Course Instructor Bio
This course is taught by a highly experienced member of Attack Research staff. Instructors have over 10 years of experience implementing, supporting, securing, and compromising large and complex multi-platform environments. Instructors are currently engaged in senior level penetration testing of highly secured UNIX and Windows networks and frequently research, develop and deploy custom tools and techniques during engagements.
Tactical Exploitation: Attacking UNIX instructors also bring a wealth of knowledge gained from performing incident response on compromised systems in the field including analysis of attacker tools and techniques. Many of the topics covered in the course are taken directly from instructors case studies and represent real world events.
Student Requirements
Students must bring their own machines. Student machines can be of any platform but must include SSH, a web browser, and PDF Viewer. Students must also have sufficient administrative access and understanding of configuring network settings in order to make configuration changes as necessary.
Students must have:
A concept of scripting languages such as Python/Perl/Ruby/Bash.

A familiarity with UNIX system administration and networking concepts.
Course Background
Tactical Exploitation: Attacking UNIX focuses on the UNIX portion of our most popular multi-platform class, Tactical Exploitation. However it has been requested to go a little more in depth and separate the UNIX and Windows platforms. It has been taught at our local headquarters and been well received. The parent class Tactical Exploitation has been taught and well received multiple years at Blackhat, BruCON, Countermeasure, etc.
Students Provided With
Students leave the class with full documentation and the entire custom and non-custom toolsets. Students will also take away the custom tools that they design and build in the class. Students walk away from AR training sessions not only with the "usual" training materials, but with a wealth of knowledge for both attacking and defending networks.
AR utilizes a very hands on approach to teaching by having the students spend approximately 50% of class time performing practical exercises in a lab environment designed to simulate real world enterprise networks. This type of class structure has been a proven success in retention of skills learned and student engagement. Our unique lab environments are replicas of the types of production networks that students will encounter in the real world.