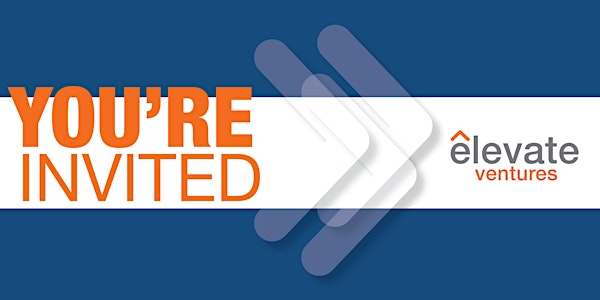 T5: Toph Tour Twenty Twenty-Two (Columbus)
Join us for T5: Toph Tour Twenty Twenty-Two (Columbus) to meet Toph Day, Elevate Ventures' new CEO.
Date and time
Tuesday, August 16, 2022 · 12:15 - 1:30pm EDT
Location
Columbus Indiana Philharmonic, Helen Haddad Hall 315 Franklin Street Columbus, IN 47201
About this event
Please join us on August 16, 2022, at The Helen Haddad Hall in Columbus for T5: Toph Tour Twenty Twenty-Two!
Here, you'll be able to meet Elevate Ventures' recently announced CEO Christopher Day (prefers friends call him Toph), and network with regional entrepreneurs, innovators, decision-makers, and others passionate about fostering a stronger, more diverse economy in the region.
There's no cost to attend, but please RSVP so we can order lunch for everyone!
Doors will open at 12:15 PM; lunch and networking to begin at 12:30 PM.
Hope to see you there!
About the organizer
Elevate Ventures is a private venture development organization that nurtures and develops emerging and existing high-growth businesses into high-performing, Indiana-based companies. Elevate Ventures accomplishes this by providing access to capital, rigorous business analysis and robust advisory services that connect companies with the right mix of resources businesses need to succeed long term. To learn more about Elevate Ventures, visit elevateventures.com.