Event Information
Location
Bateau Genève
1 Quai Gustave-Ador
1207 Genève
Switzerland
Let's meet again! Open talk about cybersecurity!
About this event
Dear Group Members and New Participants,
after spending nice evenings on the Bateau de Genève the latest years, we would like to repeat the experience this year and we are inviting you to an open talk. There will be one of our staff members waiting for you at the entrance and guiding you to our table, otherwise, just ask at the bar.
Who we are?
Swiss CyberSecurity is a community of cybersecurity experts, IT professionals, and all those, who are interested in building a secure world.
Our vision is one of a society of safe connections, where people could have access to information and services without compromising their safety and privacy.
Our mission is to create the right cybersecurity mindset, and the right attitude to be aware of the new threats. Swiss CyberSecurity creates a platform where we collect and share knowledge, we spread the voice about CyberSecurity, we increase awareness and we deepen technical knowledge by promoting innovative cyber-defense technologies and solutions.
To be able to achieve this aim we are organizing yearly 6 CyberSecurity conferences in Geneva and we meet the community members every month for a drink to speak about the CyberSecurity news. Swiss CyberSecurity built a partnership with (ISC)2 and ISACA, thus our participants can earn CPE credits attending the conferences.
The event is open to everyone and free of charge, you just have to cover your drinks.
Feel free to invite your friends and/or partner. Dress code: casual. See you there :)
Be one of our speakers for an upcoming event! Bring new ideas for topics! Send your application here (https://swiss-cybersecurity.ch/callforspeakers). Get visibility! Show us innovative technologies! Write us a message to be our sponsor (https://swiss-cybersecurity.ch/contact-us)!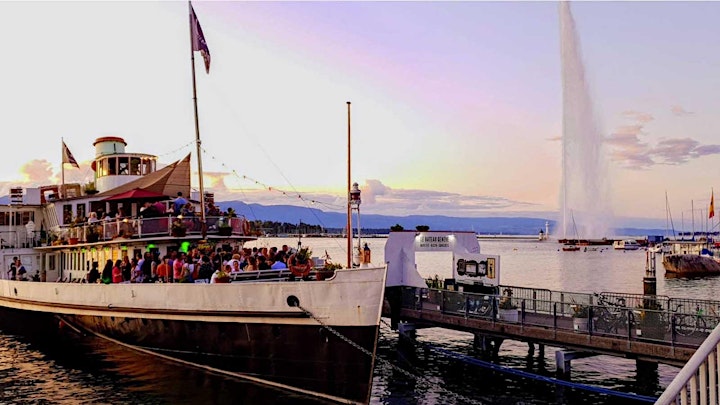 Date and time
Location
Bateau Genève
1 Quai Gustave-Ador
1207 Genève
Switzerland