Description
This summer, we had a crazy idea. Take the thing that we loved so much - #Sweatworking - and make a week of it. After putting that into action and spending a week doing all the fitness, we saw that this was something that you could get behind.
From January 9-14, at the time of year when your New Year's resolutions could be pulling at your heart or hamstrings, we're doing it again. We're partnering with studios we consider to be some of the best in the city to offer a taste of their classes for just $15 a pop to incentivize you to get in the doors of your new favorite fitness studios. Think of this as your restaurant week for fitness.
In the middle of the day, we'll bring in some people from the Chicago Fitness community to talk about some of the things they know, some of the things that drive them and we'll walk away from each session a little more empowered. Lunches will be just $5 and every cent will go to the Greater Chicago Food Depository.
We'll feature lunch from Snap Kitchen and we'll be in space provided by Breather.
January 9, our first Lunch will be with Jenn Junk, Executive Director of Recovery on Water. Recovery on Water is a rowing team that gives survivors of breast cancer the unique opportunity to interact, become active in their recovery, and gain support from fellow survivors.
About Jenn: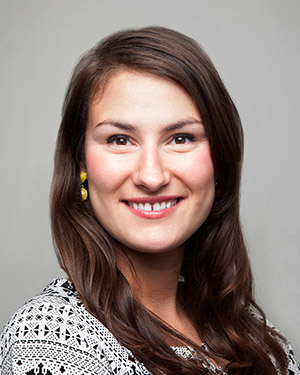 Jenn rowed at Michigan State University and began coaching for Ignatius Chicago Crew (ICC) in 2006. Jenn is US Rowing Level II certified coach and RYT200 yoga instructor. In recognition of her achievements as the Founder and Coach of ROW®, Jenn was honored in November of 2009 as the Athena Foundation Chicago Young Professional Award recipient, and in 2010 she received Today's Chicago Woman's INSPIRED Award. In 2011 US Rowing recognized Jenn as the Masters Coach of the Year and in 2014 she was awarded the Spartan Innovator Award by the Michigan State Chicago Alumni Association. Most recently, Jenn was recognized in 2016 by Lakeview High School with the Outstanding Young Alumni Award.
In the summer of 2012, Jenn rowed the 1,500 mile perimeter of Lake Michigan raising over $150,000 to buy boats and equipment for Recovery on Water (ROW®). Jenn and ROW® have been featured in Fitness Magazine, Marie Claire Magazine, Make It Better Newsletter, Gapers Block, NBC, ABC, CBS, FOX, CNN, WGN,WCIU, Chicago Public Radio, The Chicago Tribune, The Chicago Sun Times and covered in media outlets across the country via the Associated Press.
Jenn joined the the ROW® staff as Executive Director in 2012 and brings her nonprofit background and coaching experience to manage the coaches, budget, assess programs and run the organization with the guidance of the Board Chair and Board of Directors. Jenn sits on the Advisory Board for Girls in the Game and serves on the Ignatius Chicago Crew Board of Directors. Jenn likes starboard side, handstands, running marathons, eating hot wings (not at the same time) and kicking cancer's butt–one rower at a time.