Description
This summer, we had a crazy idea. Take the thing that we loved so much - #Sweatworking - and make a week of it. After putting that into action and spending a week doing all the fitness, we saw that this was something that you could get behind.
From January 9-14, at the time of year when your New Year's resolutions could be pulling at your heart or hamstrings, we're doing it again. We're partnering with studios we consider to be some of the best in the city to offer a taste of their classes for just $15 a pop to incentivize you to get in the doors of your new favorite fitness studios. Think of this as your restaurant week for fitness.
In the middle of the day, we'll bring in some people from the Chicago Fitness community to talk about some of the things they know, some of the things that drive them and we'll walk away from each session a little more empowered. Lunches will be just $5 and every cent will go to the Greater Chicago Food Depository.
We'll feature lunch from Snap Kitchen and we'll be in space provided by Breather.
January 11, our third Lunch will be with Cindy Kuzma accomplished wellness writer and runner and Shreena Amin Co-Founder of Pretty Quick, female-founded tech company that was recently acquired by Groupon.
About Cindy Kuzma: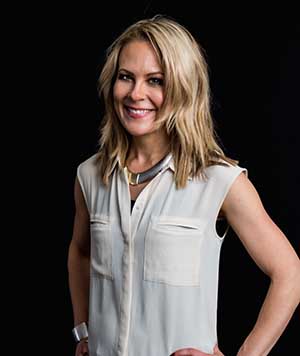 Cindy Kuzma is a freelance health and fitness writer and a contributing editor at Runner's World magazine. She grew up in Texas and moved to Chicago to earn her master's in journalism at Northwestern University; once she saw the lakefront running trail, she decided to stay. She's finished 18 marathons and also loves lifting heavy weights, yoga, live music and running to the Green City Market from Andersonville and taking the bus home with a ridiculous haul of fresh veggies. She's written for Women's Health, Men's Health, Prevention, espnW.com and other publications as well—you can read her work at www.cindykuzma.com.
About Shreena Amin: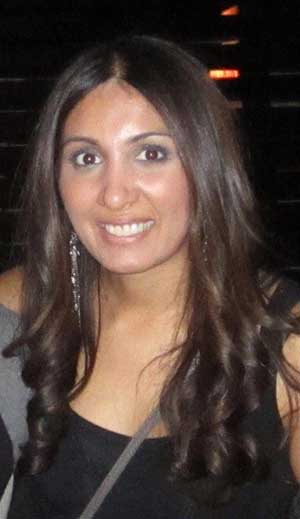 Shreena is the Co-Founder of PrettyQuick, an online platform and mobile app for booking beauty appointments at top local salons and spas. Shreena started the company with classmates while getting her MBA from the University of Chicago Booth School of Business. PrettyQuick was acquired by Groupon in 2014 and Shreena now serves as Director of Product for Groupon's Healthy Beauty and Wellness Division. Shreena is passionate about building great consumer technology products. She brings data driven rigor to her projects derived from her early experience as an investment banking Analyst at JPMorgan and as Director of Budget and Operations for Barack Obama's 2008 Presidential Campaign. In her spare time, she is an avid Chicago sportsfan, a restaurant aficionado, and a fitness junkie.