LIVE "In Your Face, Texas Style Wrestling" SWE FURY TV Presents " CINCO DE MAYHEM" WWE HOF Teddy Long, Lacey Von Erich, Charlie Haas & more!
About this event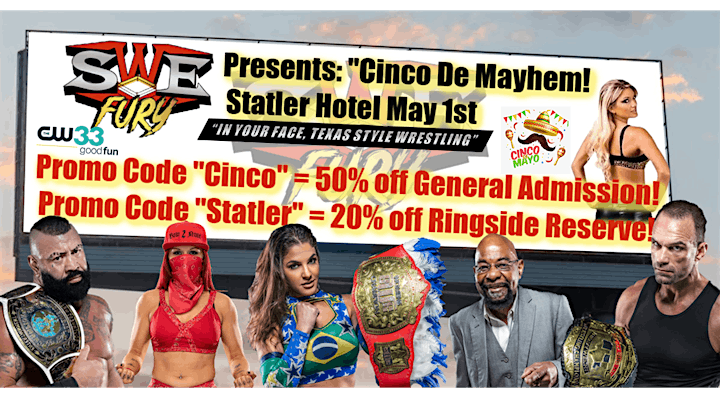 Come kick off CINCO DE MAYO Celebrations at the Historic Statler Hotel with an exciting night of action packed "In Your Face Texas Style Pro Wrestling" from SWE FURY! The hottest and fastest growing Pro Wrestling TV SHOW in the World, based right here in North Texas. You can watch SWE FURY on TV Stations all over the Country, and right here in North Texas on CW33. See and Meet WWE Hall Of Fame Member & SWE FURY GM TEDDY LONG, from the Legendary VON ERICH FAMILY, LACEY VON ERICH, SWE HEAVYWEIGHT CHAMPION CHARLIE HAAS, SWE FURY TV CHAMPION RODNEY MACK, SWE WOMENS CHAMPION CHRISTI JAYNES, SWE TEXAS HEAVYWEIGHT CHAMPION THE BLOOD HUNTER, and several more!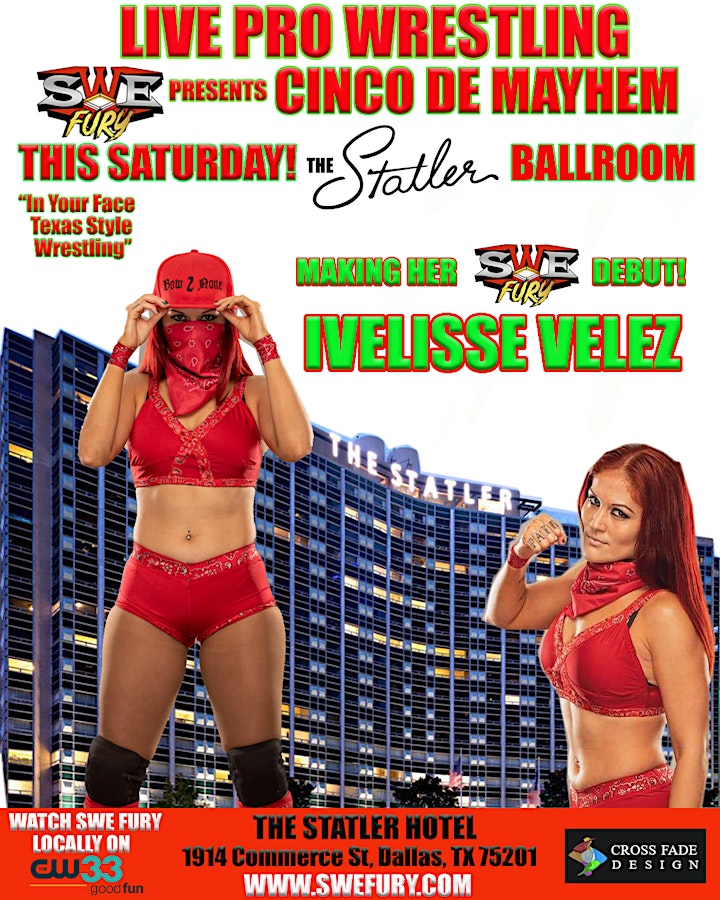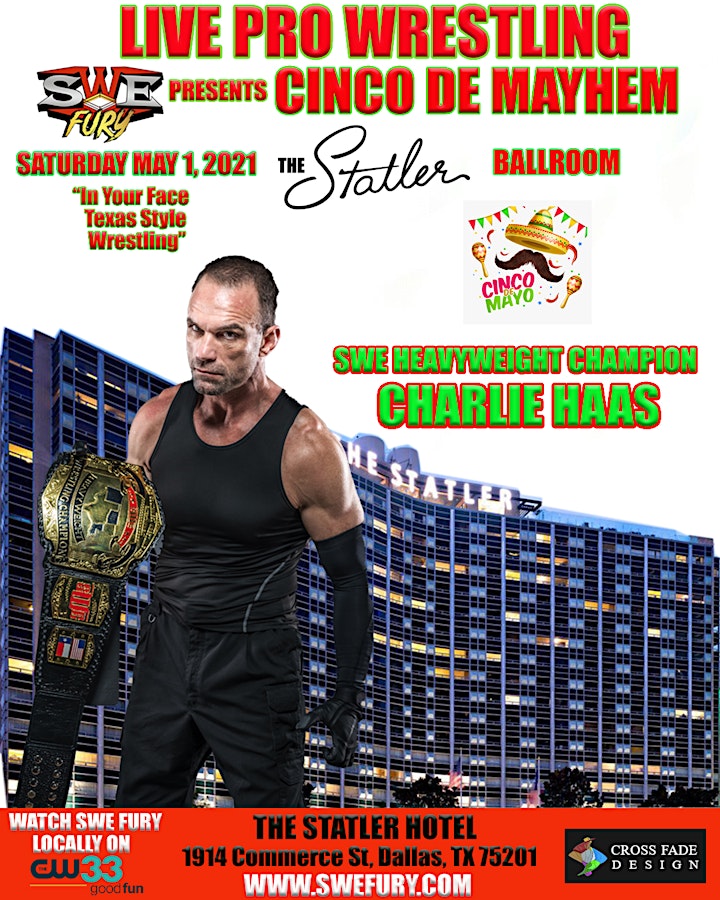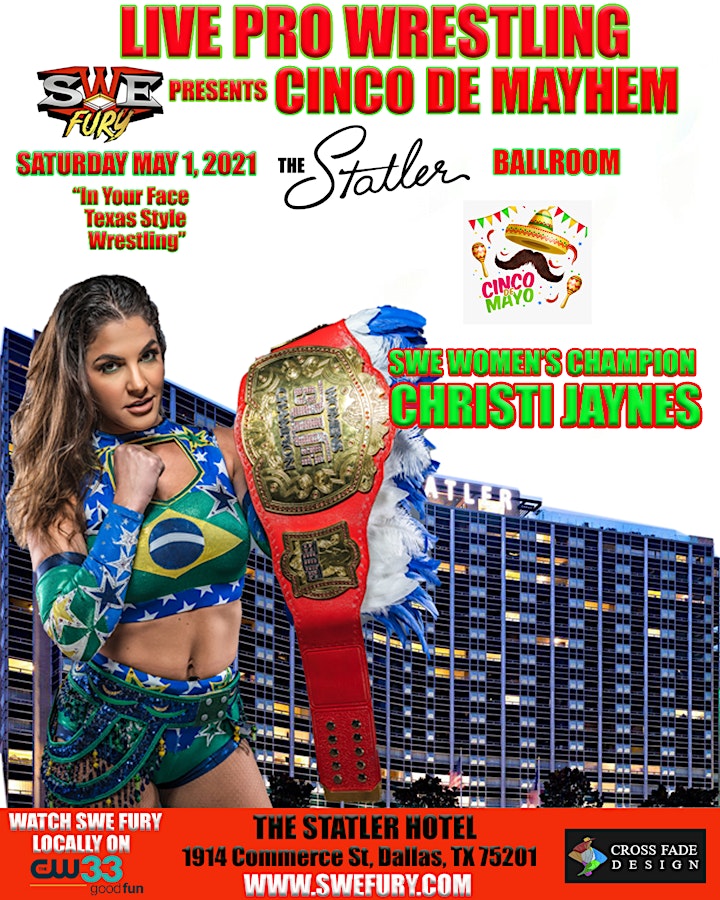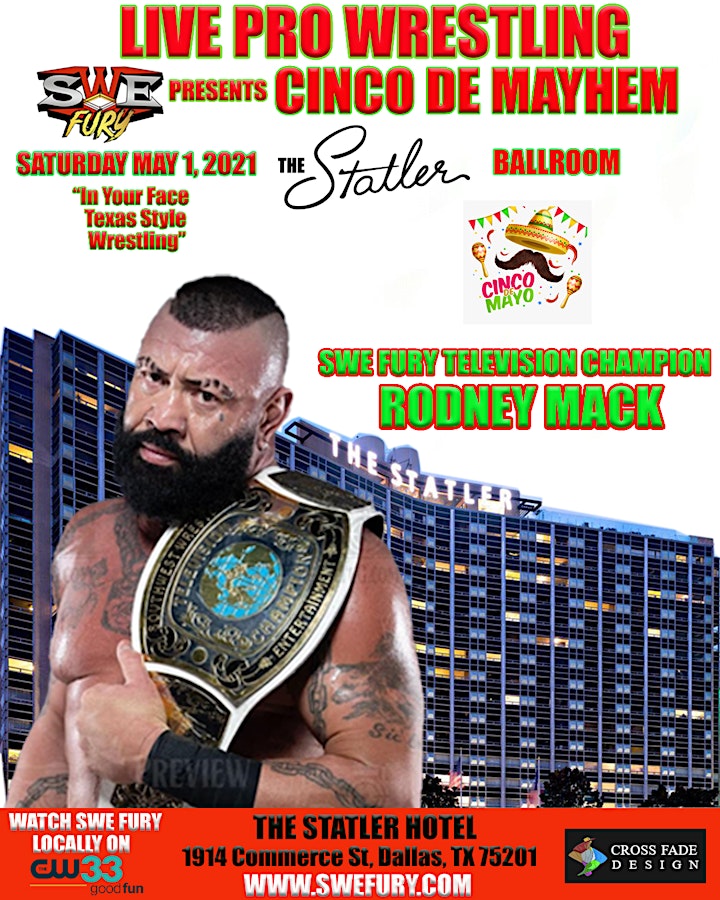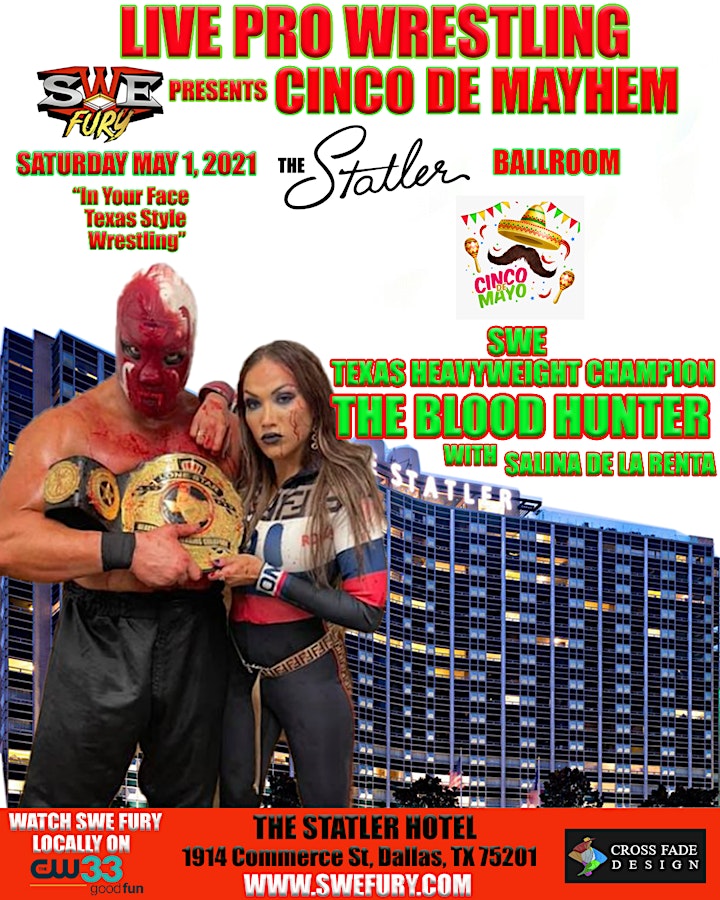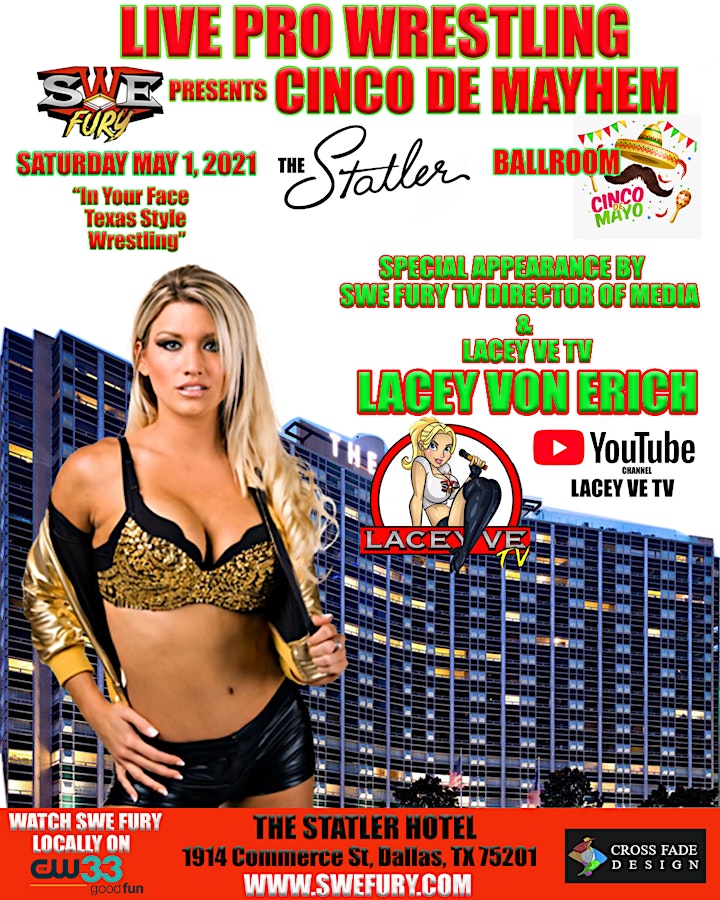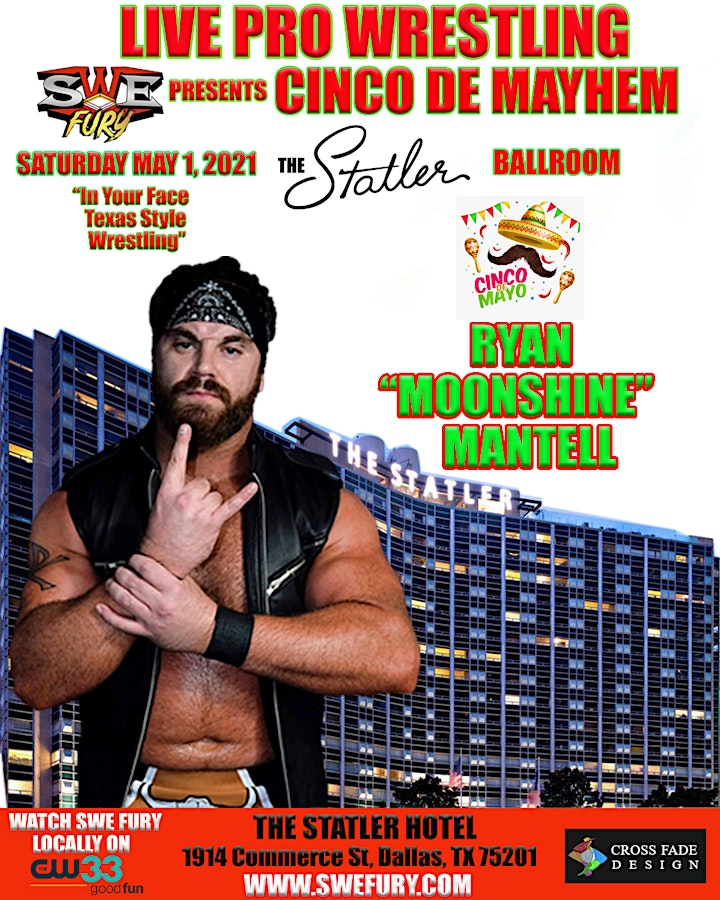 TWO BIG MATCHES ALREADY SIGNED FOR THIS SATURDAY'S "CINCO DE MAYHEM"