Sales Have Ended
Ticket sales have ended
We are sorry but registration for this course has ended. Please have a look at our ongoing courses or contact info@agile21.com.
Sales Have Ended
Ticket sales have ended
We are sorry but registration for this course has ended. Please have a look at our ongoing courses or contact info@agile21.com.
AGILE is a Mindset, SWAY is the first step to becoming more AGILE in sales
About this event
Schedule:
9, 10, 11 e 14 December
2pm-6pm (GMT+0100 )- Lisbon, Portugal
Overview
SWAY is a new sales system founded on self-organization, cross-functionality, and a value-based approach. The effectiveness of SWAY has been proven in practice: having been successfully utilized in more than 20 countries around the world. Sales volumes increase primarily due to the effectiveness of the system, creating value for the client, and a day-to-day interaction between sales and marketing. SWAY users have observed sales growth from 43% to 127% within a 12-month period. However, performance indicators are influenced by a combination of factors such as the professionalism of employ-ees and support from management.
Thus, the success of the SWAY system depends on 2 key prerequisites:
1. Active support for the implementation of SWAY is displayed by senior managers, as is their willingness to change the pro-cesses, culture, and structure of the company.
2. The professionalism of the sales and marketing specialists who are a part of the SWAY team. The SWAY system does not teach people how to sell; but sets them up for success.
SWAY - Sales with Agile - is the composite of Scrum, the principles and values from the Agile Manifesto, coaching & leadership approaches, self-organization, and years of the author's experience in sales management.
Introduction to SWAY Program + Basic SWAY Program +
SWAY system tools and techniques in practice. You will learn how to transform your sales process (in a time of crisis).
Tools and techniques for effective remote collaboration within your team and with other departments.
How to motivation and measure (KPI's) Agile sales teams.
Analysis of multiple industry case-studies.
Ubderstand common mistakes and difficulties.
Effective change management - what are the steps to ensure the the success of the change initiative.
Throughout this course, you will use examples from your company and develop a transformation plan for your teams.
Bring your real challenges and together we will create an action plan for the next 3-months.
Your Trainer
Marina Alex
Creator of SWAY, Business Agility Coach and Agile Sales Expert
As an entrepreneur, management consultant, and agile coach, Marina pioneered the practice of Agile Sales and specialises in building sustainable and robust agile organisations. She is an accomplished sales executive and, over time, has learnt what it means to be a true servant leader to sales teams. Under her guidance, her teams regularly outperform all other teams, exceed their sales targets, and enjoy coming to work.
Marina's extensive sales background gives her a unique understanding of how business works – allowing her to uniquely solve complex cultural and business problems. During this time, she has launched more than 170 agile teams and coached more than 50 top-executives. Marina is the author of SWAY (Sales with Agile) which helps many sales teams across the world today.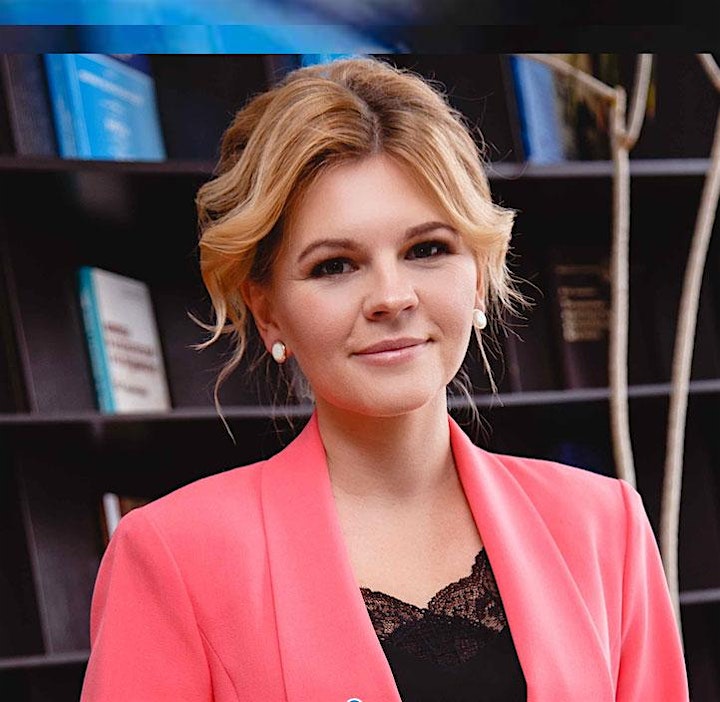 FAQs
Do I need to have experience to attend?
All are welcome to attend the course, regardless of experience.
What do I wear?
Wear what makes you feel comfortable while trying not to make others uncomfortable. We will be in jeans and golf shirts, even if in Live Training we will be casual.
Will food be provided?
Yes, coffee breaks and lunch will be provided.
Are there ID or minimum age requirements to enter the event?
The course is open to anyone age 18 and up.
Do I need to bring a computer to the event?
No personal Computers are not necessary. All course material will be provided. Tablet or iPad are wisely recommended to consult the materials.
Is this course in English?
Yes, the course will be delivered in English.
How can I reach the organizer with any questions?
By email:training@agile21.com or by phone +351 215 915 719 / +351 939 588 158
What's the refund policy?
If you have a problem and need to rethink your attendance after your registration, your investment is safe with us! Please contact us or consult our TERMS & CONDITIONS.
Can the course be postponed?
We reserve the right to postpone this course if there are insufficient registrations or if bigger force mandates. If this is the case, you will be notified between 3 and 5 working days before the course start date. In this case, you will be offered an alternative date or other course at your convenience. We will not be responsible for any other costs incurred.
Are there discounts for groups?
Yes, if you have a group (> 5) reach us for special rates.
All trademarks mentioned are the property of their respective owners.
Organizer of SWAY - Sales with Agile